Part 2 - Surprise!!!!
So, where did I leave off? We had gone back to the room to freshen up for dinner. At 5:00 I went out to the CL lounge where we said we'd meet for some pre-dinner "free" CL offerings. Some of us were there promptly at 5; some of us were not. Which is par for the course with this group, lol! I sat down at one of the tables and, much to my complete and utter surprise, I was presented with my very own Disney Bachelorette/Bridal shower!!!!
Complete with Mickey ears
And a big, sparkly ring!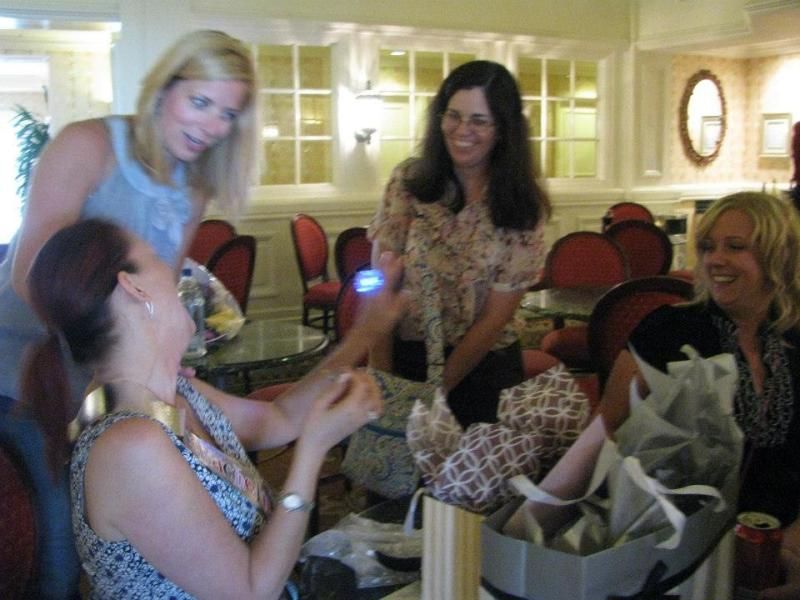 There were gifts all around!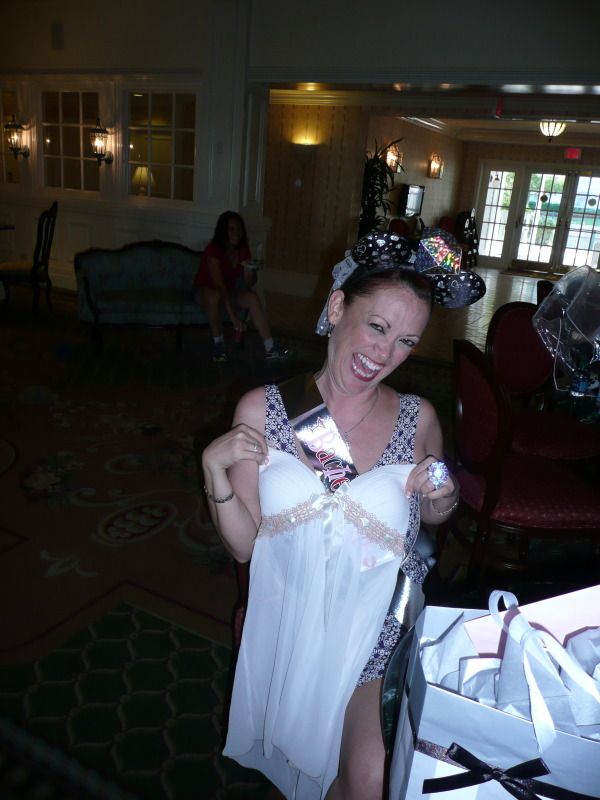 And Cheers to the happy couple!
Some pics of my friends: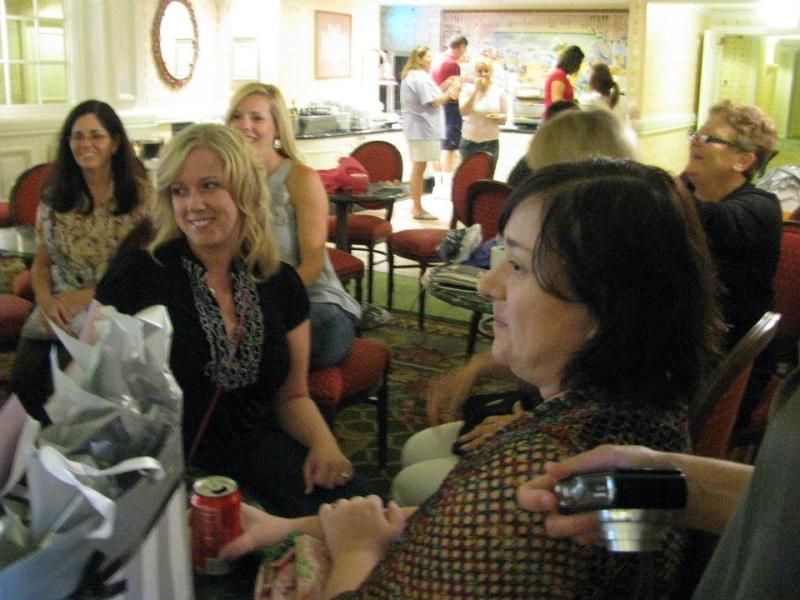 And a group shot before we headed off to our dinner at Narcoosees
Stay tuned for next time when we continue the fun at Narcooses and the Magic Kingdom!!!!!