I was wondering if anyone could re-create this with our wedding info on it to give to our guests in their welcome bag. This copy and info was another Disbrides... I could private message you all the info I need in it.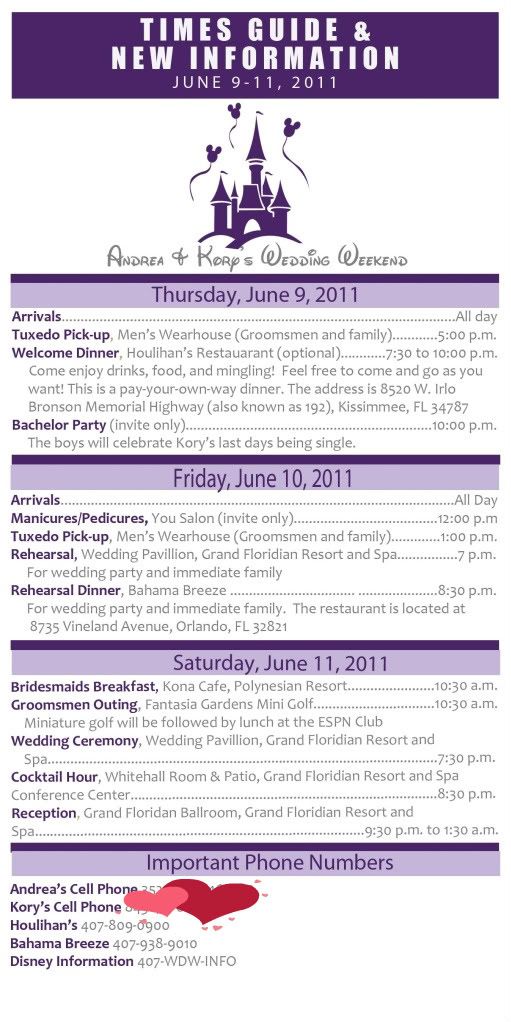 Thanks so much for any help!!!
__________________


Michelle & Jeff's 12/8/12 Disney Wishes Wedding WP/GF/DP Morocco - Planning Journal and Trip Report!!
http://www.disboards.com/showthread.php?t=2850449
Our Wedding / Honeymoon Trip - 8 Day Deluxe Dining Plan Review With Pictures!!! Didn't finish...
http://www.disboards.com/showthread.php?t=3037533
Michelle
- Jeff (DH)
- Chanel (Maltese Puppy)
Disney Trips: AP - for as long as I can remember - AKL 8/2011, GF 12/2012 & AKL 12/2012, CBR 9/2013 & GF 12/2013, CBR 8/2014 & GF 12/2014