Welcome to another PTR
This is my second PTR and it will hopefully lead into my second TR ever here on the DIS. For those of you coming over from my TR you will notice that I finally completed it!
I'm so happy I committed myself through until the end! This PTR will be similar to ones I have written in the past, but unfortunately I do not remember how to make links in my table of contents. I'll work on figuring that out later down the road. Let's move on the important stuff...
Cast of Characters
Me:
Known as Lifer here on the DIS, but you may call me Meagan (or Meg)! I'm a 25 year old sales representative for Verizon Wireless. I am also a graduate student working towards a 5-12 teaching license in English Literature and Master's degree in Teaching.
I sometimes feel like I have bitten off more than I can chew. I'm sure we'll touch more on this later in the PTR. As for Disney, I have made countless trips as a child and this will be my fourth with DH. My favorite characters are Tinker Bell and Belle. I love to obsessively plan every trip detail and then disregard those plans when I'm in the parks. But... whatever keeps me sane!
DH (also known as Matt):
24 year old who is currently on a temporary position working for a company that manufacturer's eye glass lenses. We are hoping that by the time we leave he will be hired and not a temp - really hoping for pixie dust there. DH hates planning for Disney and likes to act like he hates going entirely. As the time draws closer, he gets more involved and enjoys the idea. His favorite character is Mickey, though he prefers Sorcerer Mickey or Steam Boat Willie.
Our "fur-babies"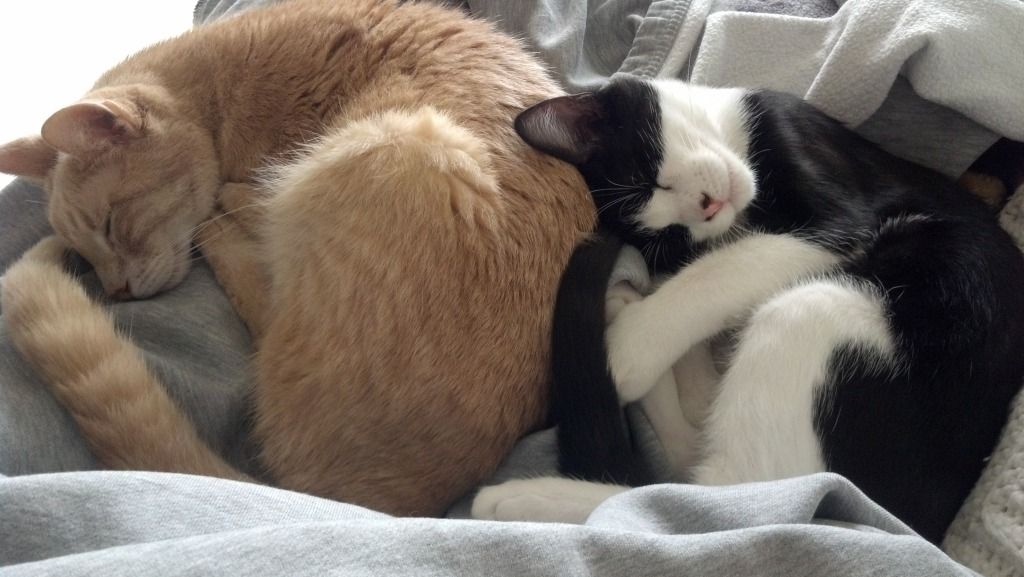 Simba (buff color) and Alex (black/white):
Our babies are of the feline variety and they're enough energy to keep us on our toes. Simba has been in my life for 18 years and he's still hanging in there. Alex is our newest addition to the family. He is currently 6 months old. While these two will not be joining us on the trip, they are a big part of our lives and wanted to say hello.
.... now to drop the mood a little...
Simba had a sister, Nala, who was also 18 and was birthed from the same litter. Our little Nala bug suffered from hyperthyroidism and lymphoma. We did all that we could to make her last days enjoyable, but sadly we had to say goodbye to our baby in May 2012.
We still both cry thinking of the hole that was left when Nala passed, but we know that our decision was the right one and she never had to feel the pain of her cancer in full. Simba was a bit distraught to lose his companion. After two months of him being lethargic and antisocial, we broke down and adopted Alex. They've been great friends ever since and we couldn't be more thrilled to have two boys in our lives. However, our heart will always be with little Nala.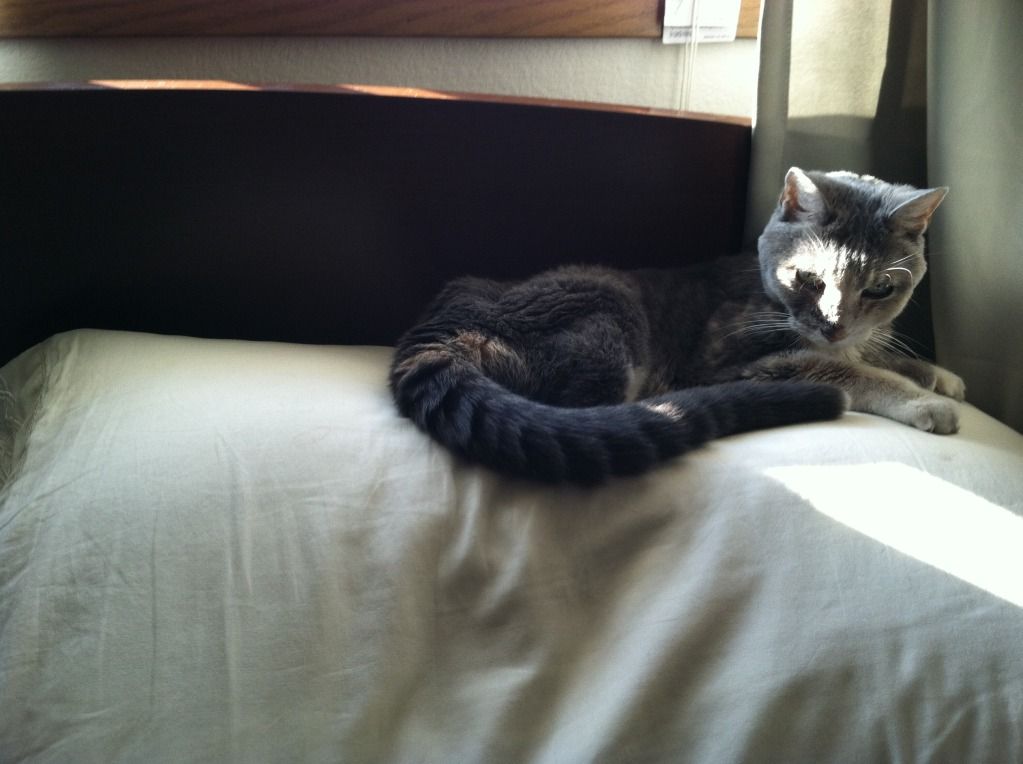 Well that's all I have for introductions! Thanks for listening and joining in. It should be quite the fun ride between now and January!