So I have finished sulking that we are back from another Disney trip so I thought I would start on my TR. Day 1 is really short because
1. I took no pictures all day (Days pictures are pinched from last year or from Dave)
2. We didnt do much but drive and sleep.
3. Travel days are never that interesting.
September 25th
2.30 am
Mum and dad have pulled up the bags are all in the car and off we go. The journey went pretty quick I managed to get a bit of sleep in on the way to Dover. I also watched Toy Story 2 with Elsie.
The ferry was the same old same. A bit rocky from the bad weather but was over fairly quick. Elsie enjoyed herself playing with a brother and sister and pointing at the headless Mickey Mouse.
Drive from Calsis to Disney also went pretty quick we Watched Tangled and did a bit of colouring and soon enough we were spotting the Mickey Mouse signs.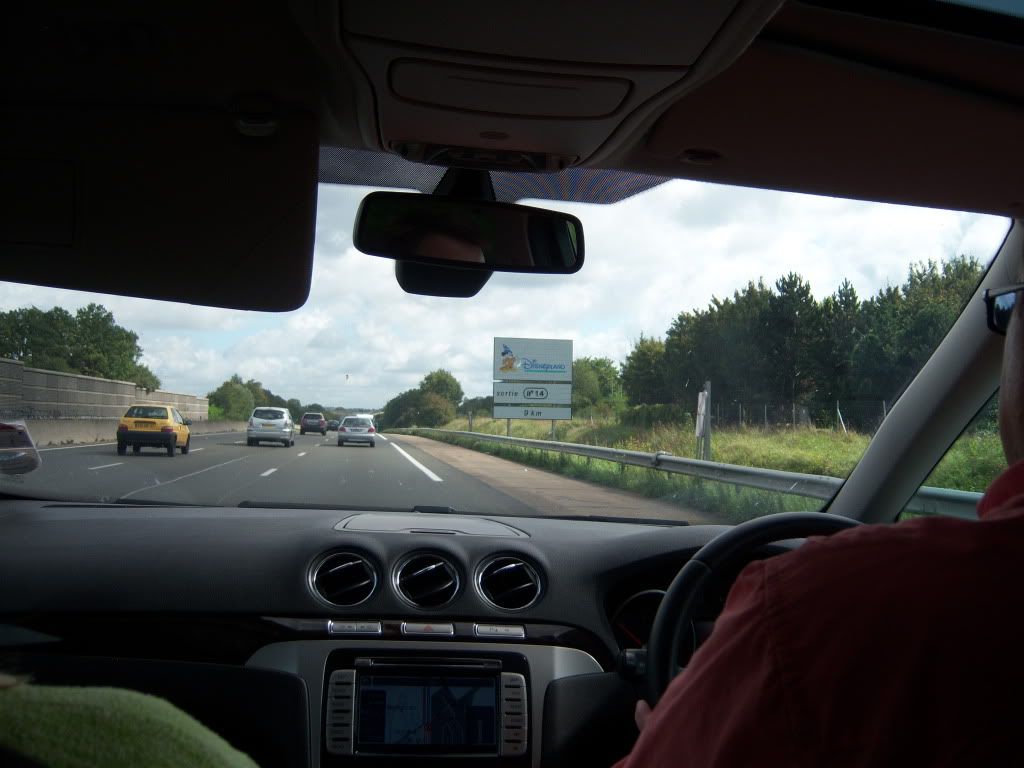 Elsie fell asleep 10 minutes away from Davy Crockett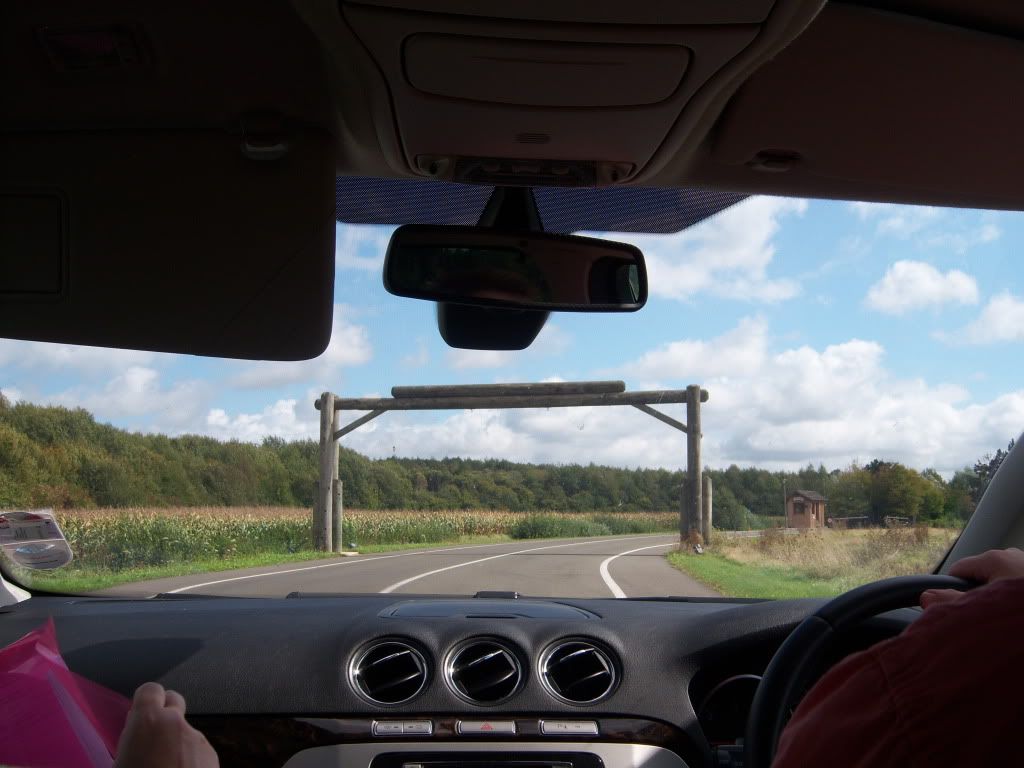 We checked in at Davy Crockett to get our easy pass for parking and made our way to the park.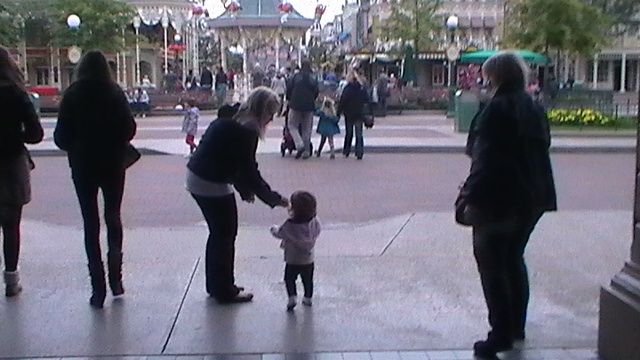 Elsie's first steps on main street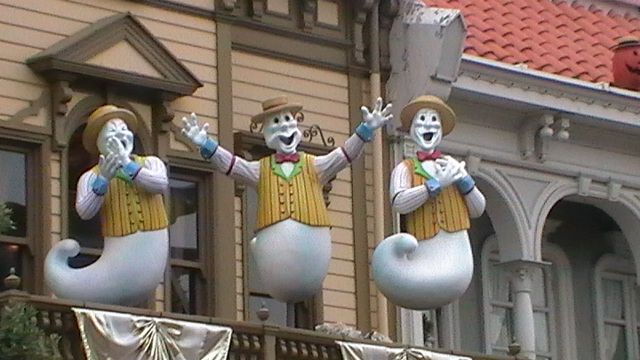 Some of the ghost decorations on Main Street
The park was pretty quiet which was nice. AP's took 15 minutes if that.
Elsie with her Nana Dad (Elsie can't say Grandy yet so has branded him Nana dad) pointing and Ahhing at everything.
After a trip on its a small world and a hot dog at Casey's we made our way back to Davy Crockett.
this is where we are assigned the tiny cabin. Back to reception, they won't change us wouldn't be fare on the other guests apparently. How many small cabins do Disney assign to 6 adults?!?!?
Back to the cabin to unpack. After a little time relaxing in the cabin we decided to go and have a wander around the shop and collect our cleaning pack that they provide.
Back to the cabin for tea and in bed by half 8 (half 7 UK time) We were tired we had been up since 2 am and Elsie hadn't slept much in the car.