Hello all and
welcome
to my second trip report! My name is Christina and I will be your tour guide through this magical trip report! We just got back from a wonderful 8 days at WDW and I can't wait to share all the details of the trip!
Some of our highlights from this trip:
-Our first ride on TSM!
-Cupcake from Starring Rolls
-First stay at a Deluxe resort & first stay on DVC points/as a DVC member
-Being at LM at AOA on opening day
-The PeopleMover (loveeee!)
-The Animation Class
-Big Blue Pool
-Fantastic meals all around
-Low crowds!
-Photopass
-Remy!
-Good weather
-So many laughs and wonderful company
The lowlights (not many of them!!)
-HOT!
-Lovebugs, yuck
-Astro orbiter
-Some bad encounters with foreign travelers
-Bad service at TS restaurants
Of course I will go into detail on all of these highs and lows in detail! If you are new to my TR, welcome! Pop over to my PTR (link
here
) for a full background of the trip...below are the basic intros!
Who?
- This time it was just be my sister & I!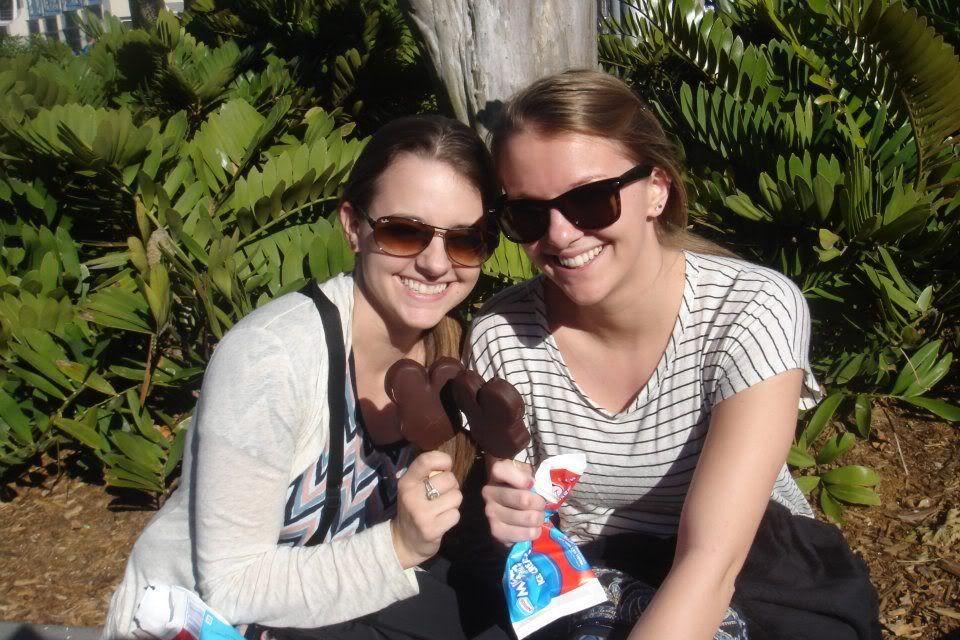 We are both accountants - I am 24 and she is 22. I work in Philadelphia and she is starting a job in October in the building right next door. She's my best friend and I'm so happy to be taking another trip with her!
When?
- September 15th - September 23rd! We had 8 day park hoppers with WPFAM.
Where?
- Saturday - Thursday night at Art of Animation - Little Mermaid section!! Friday & Saturday was spent at our first DVC resort - Animal Kingdom Lodge. We also had free dining for the first part of our stay, upgraded to the regular dining plan from QS. We purchased DDP for the AK portion of our stay, since DVC is not eligible for FD.
Why?
- No reason, just fun
I love to read and respond to comments from readers, so please join me and leave me some comments - I hate to be all alone out here in cyberspace! And if you are doing a September TR (or any TR really), I would love to read along! Please leave the link for me if it's not in your signature
Also, since I *love* food, I will be doing a dining review for each table service meal, which will be included in a separate post from the respective days trip report. I will rate it on the following categories:
Food (obviously)
Service
Ambiance
Wait time
Would we visit again?
Each dining review will be accompanied by loads of pictures (much to my sister's dismay). Each restaurant will be ranked 1-7. Since we had 7 table service meals, I will rank them in the order that we liked them the most (ie: 1 was our favorite TS restaurant of the trip and 7 was our least favorite).
I also took TONS of pictures on this trip (over 700 on my regular camera, plus another 250 from Photopass with edits!). We did a PP share so unfortunately I won't be getting the disk until the beginning of November. I'll have to leave the PP pics out for now and then do a separate post when the disk comes in.
Thanks for reading along, I hope you enjoy!