"Just don't give up trying to do what you really want to do. Where there is love and inspiration, I don't think you can go wrong." - Ella Fitzgerald
Join Date: Mar 2003
Location: The Sunshine State
Posts: 1,153
Help with ideas for a 1940s skit...
---
I am not very creative so when DD14 came to me last night and told me that she needed to create a skit about the 1940s for her 9th grade class I was at a loss. Oh and I guess I need to mention that she needs it yesterday, they have to put the skit on this Thursday at their homecoming growl.

I am at a complete loss, I've googled fashion, music, games and so on. If anyone has any suggestion I would really appreciate any help.

Thanks!
__________________
Don't even TINK about it!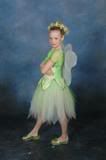 My Little Tink
DTD Marriott 2003-Off Site May 2007-All Star Movie-Apr 2008 Pop Century-Apr 2009-All Star Music Nov 2009-Grand Floridian Dec 2009-Off Site Feb 2010-Pop Century Apr 2010-Pop Century Aug 2010- Pop Century November 2010-All Star Sports-2011 Lots and Lots of Day Trips