Trying to get ahead with posting the questions; I will leave them up as long as necessary. Hopefully, today's picture/questions will not pose a problem!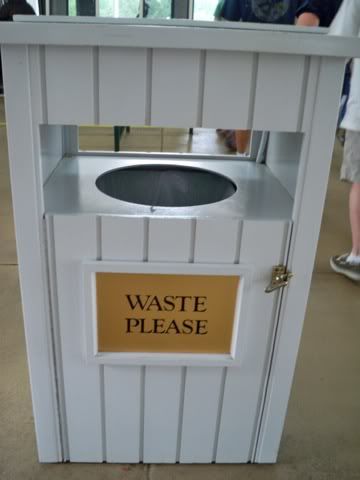 This trash can belongs to the third of the monorail resorts; we've already covered the other two.
What two script letters can you find on the sides of these trash cans?
G & F for the Grand Floridian Resort & Spa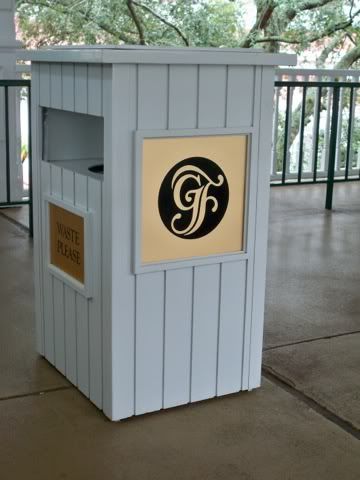 This resort is patterned after what famous hotel on the west coast of the U.S.?
The architecture of the Grand Floridian was influenced primarily by the Hotel del Coronado near San Diego, CA.
As always, please PM me your answers, and post to this thread that you have done so. Thanks for playing!