Moving right along!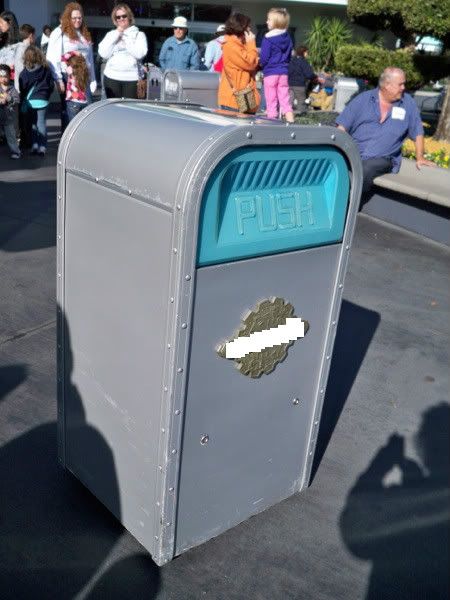 You can find this special trash can harassing guests in what section of the Magic Kingdom?
Tomorrowland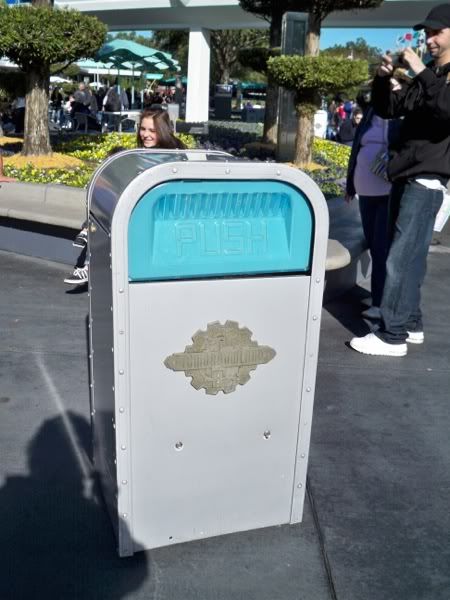 What is so unusual about this trash can and what is its name?
Its name is PUSH, and it moves and talks to guests. (Whomever said it was remote-controlled, thanks! I thought it was magic!
)
Please answer in the usual fashion (not in the open!), and thanks for playing.