The scores are VERY tight; essentially a 3-way tie for first, so please don't give up on me now!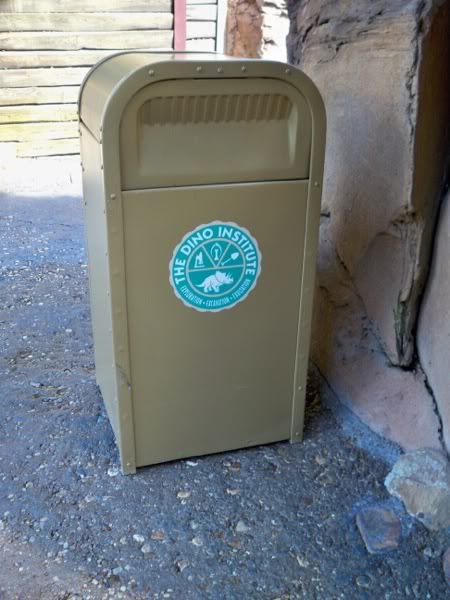 In what section of which theme park can this trash can be found?
Dinoland, U.S.A. section of Disney's Animal Kingdom
What was the original name of the attraction in this area where you ride time rovers?
Dinosaur was originally known as Countdown to Extinction
The building that houses this attraction was supposedly 'dedicated' on what date?
April 22,
1978
(Earth Day)
Please answer in the usual manner, and post to this thread.
Thanks for playing!