We LOVED Biergarten last year, and so it was a "must do" this time. We enjoy it for lunch, because there are so many places we want to dine, and here lunch has almost as many items as dinner. We are all very glad we returned!
We were seated right away at opening of the restaurant with another family of four, mom, dad, boy around 11, girl around 8. They were a very nice and friendly family, and we enjoyed our interaction with them. There were enough empty tables in the restaurant that they could have seated each family at their own table, but they chose instead to seat groups together. The last time we had lunch here, we had our own table. I'm not saying one way was better than another, just letting you know it could happen either way.
The food was all fresh and wonderful! I didn't take too many pics because it is a buffet, but here is Aladdin's first plate:
I know this plate is Aladdin's because he ordered the beer flight, which he loved, and also I didn't taste that bean salad at 11 o'clock. I didn't have an adult beverage, just diet coke for me. At the time, we naively thought the pretzel bread was fantastic, but later in the week we would discover the mother of all pretzel breads and come to the realization that this pretzel bread was just good. You see that schnitzel at 2 o'clock? WONDERFUL! They have gone back to the pork schnitzel (was chicken for a while), and that sauce on top is a red wine "huntsman's sauce" that is so rich and delicious. It's served on the side, so don't worry if you don't want it. There were hot meatballs and cold meatballs and both were delicious, the best meatballs ever, IMO. There's also a wurst salad that tastes basically like bologna, so if you like bologna you will enjoy this.
Here is a closer photo of the beer flight and the meatballs: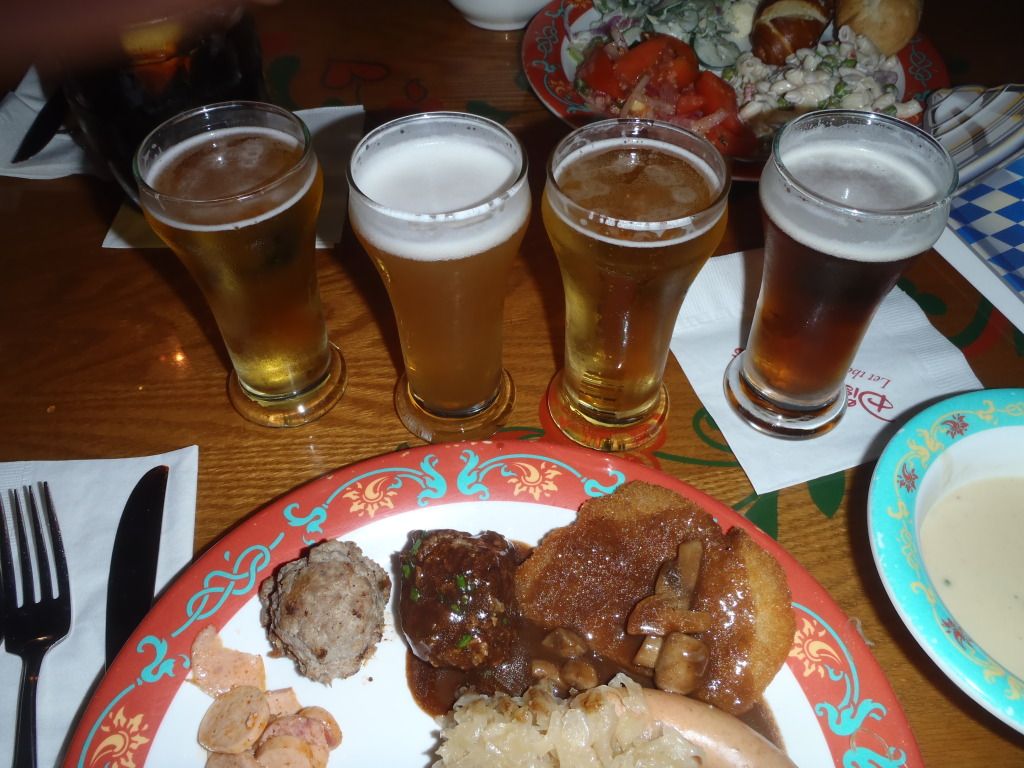 Aladdin loved his beer flight, and it was quite a deal at only $10!
I'm not sure whose plate this is, probably Belle's, but it shows a small sampling of the salads available:
Delicious Cream of Cauliflower Soup: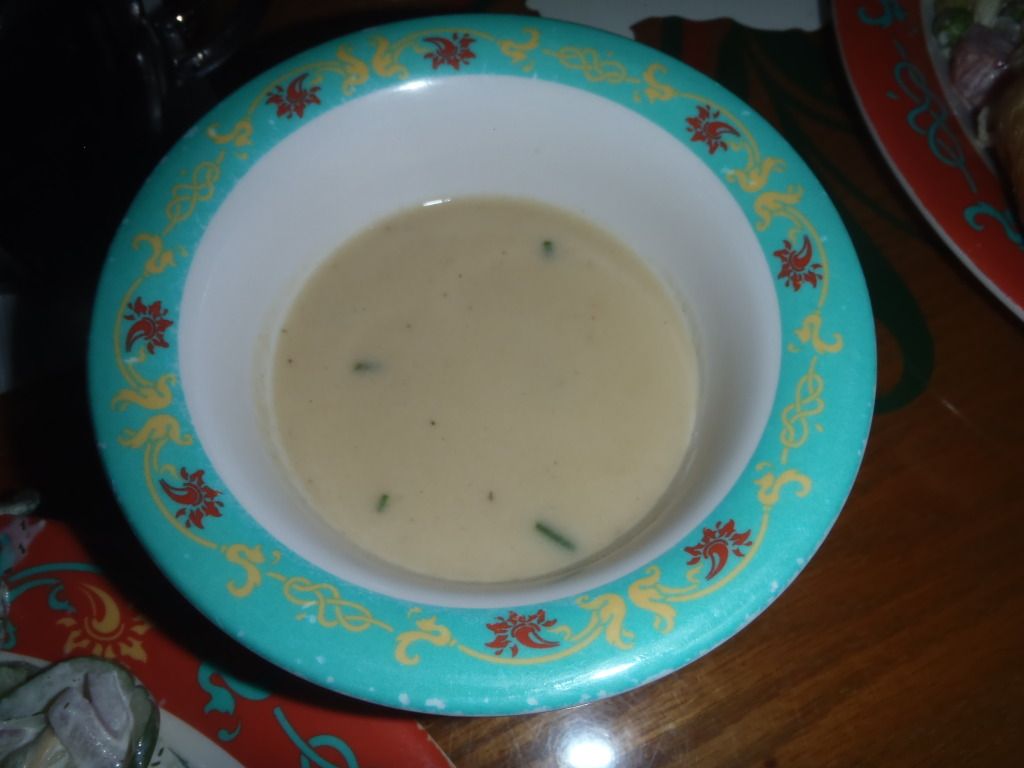 I think this is Aladdin's second plate:
We all really enjoyed the wursts and the cheesy spaetzle. I'm not sure what that is between 1 and 2 o'clock, but it looks like some kind of white fish with hollandaise type sauce?
Marvelous green beans:
Desserts:
On the top of the plate is one of my favorite desserts in all the world (not just WDW), Bavarian Cheesecake, which sits ready to be dressed with scrumptious berry compote and vanilla sauce. This dessert is so simple, yet sublime, IMO, and I would pay a daily admission to Epcot just to go to the Germany pavilion to get this! That it's surrounded by the whole Biergarten experience is a bonus for me! There is also some Black Forest Cake on the plate, and while I'm generally not a fan, this version is the 2nd best I have sampled (#1 being Rolf's in NYC). Herc also enjoys the Apple pastry (Streudel or Streussel, IDK the difference, sorry) here, but don't ask me, because I am too busy eating the cheesecake to notice!
Overall, we STILL love Biergarten, and it remains one of our favorite lunch spots. The entertainment is fabulous, the atmosphere is so much fun, and the food is about as good as can be found on a buffet (if you like basic, simple German cuisine). There is nothing that pretends to be fancy or elegant at this place, just plain ol' good eats and drinks.
Our bill came to $144.37, out of which we paid 4 TS dining credits plus $33.65 OOP, which included the beer flight, the tax on the beer flight, plus a $23 tip.
Biergarten gets a VERY happy Eeyore rating of: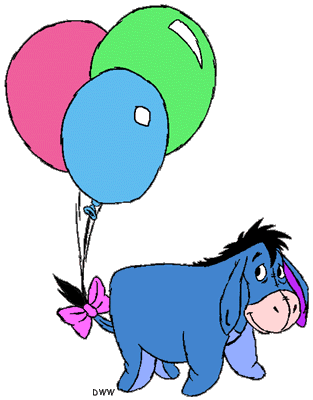 4/5!
Next up, snacks in Epcot!