hello again everyone!
i have one more review remaining in my
birthay/labor day dining review
& in 39 days, we will be returning to disney!
this time, we (my daughter emme & i) will be celebrating! i passed my nursing exam (NCLEX) on november 3rd & i became a
nurse
in florida. this was a personal triumph for me as i reached my goal to become a nurse while raising my daughter as a single mom.
we will be staying at the little mermaid standard rooms @ the art of animation resort.
i currently am on the regular dining plan (1 CS, 1 TS, 1 Snack) a day but may drop the plan for a TIW card or upgrade to DxDDP. it's still up in the air. however, with F&W happening, i may keep the plan for the snack credits to use during our F&W day. decisions, decisions!
currently, my adr's are as follows but i'm sure i will be changing.
Travel dates: 10/25/12 - 10/28/12.
DAY 1: arrival day
LUNCH: Cinderella's Royal Table
DINNER: Landscape of Flavors @ AOA or a CS in MK
**MNSSHP @ MK!!**
DAY 2
BRUNCH: Le Cellier Steakhouse
LATE LUNCH: CS somewhere in Disney
DINNER: Chef Mickey's
DAY 3
BRUNCH: Snacks @ Food & Wine Fest
LATE LUNCH: CS somewhere in Disney
DINNER: 1900 Park Fare
**Tomorrowland Terrace Fireworks Dessert Party ADR @ 810pm**
DAY 4: departing day
BREAKFAST: Akershus Royal Banquet Hall
LUNCH: Afternoon Tea at Garden View Tea Room
every ADR is a new place for us minus chef mickey's. i swore that i would only return to CRT for a special occasion & could not get an ADR as i had been trying for weeks. but just three days ago, this ADR popped up & i booked. emme is still talking about having breakfast at cinderella's castle during our last trip.
i have friends in orlando who will be joining me during f&w. now i won't be the creepy lady stuffing her face with delicious food & drinking tasty adult beverages while pushing my sleeping child in a stroller.
thanks for reading & i will be updating soon.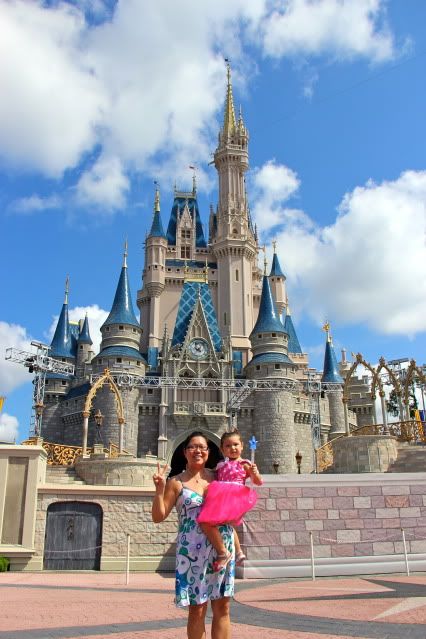 here we come...again!