DAY 1 Continued:
Friday August 24th
So I must apologize because this update is out of order! DH had never set the date and time correctly on the point & shoot camera, so I had a heck of a time reordering all of the pictures correctly, and apparently when I did, I got the order of how we did things confused. The Soda Shop was the last thing we did before going back to the car, but before that, we stopped in front of Grauman's Chinese Theater to check out the handprints!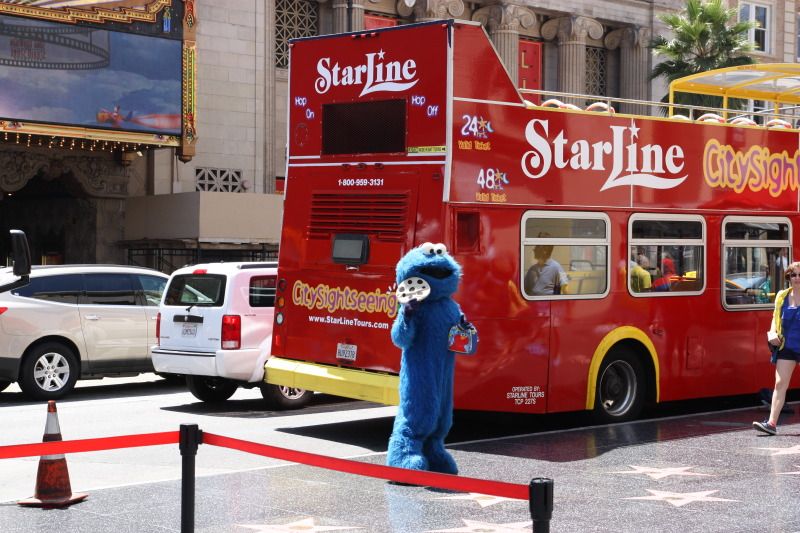 Creepy Cookie Monster hanging out in front!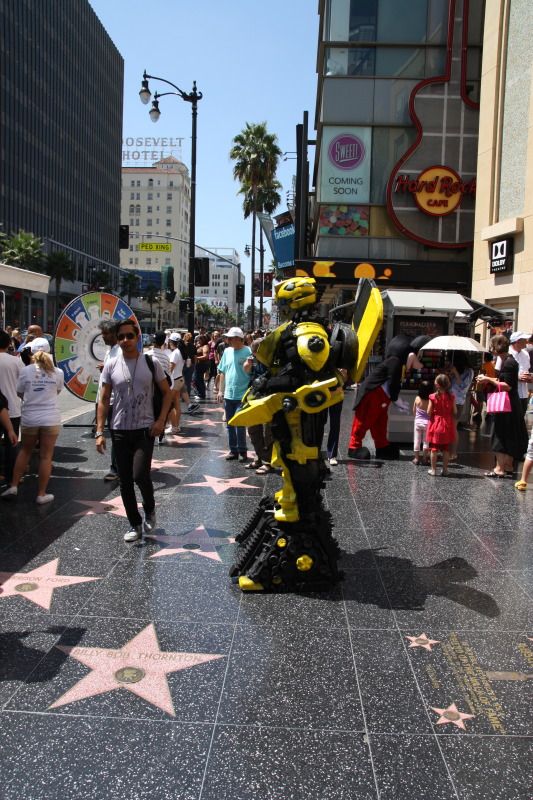 Bumblebee!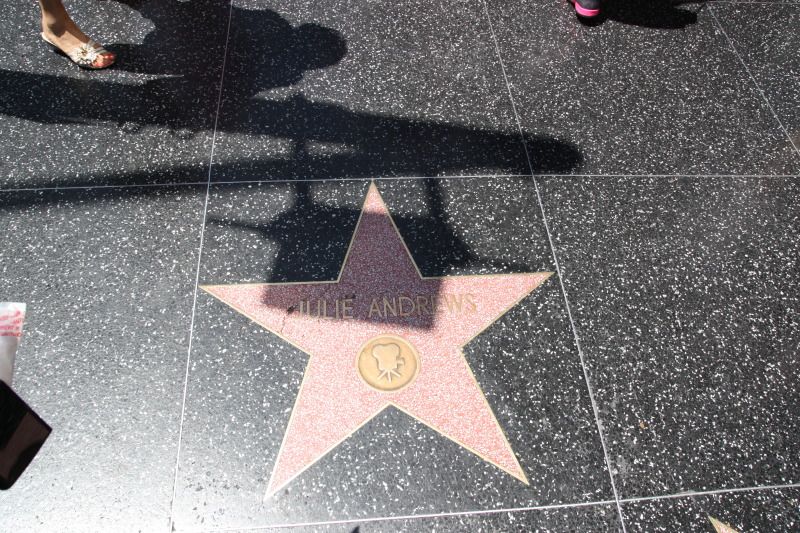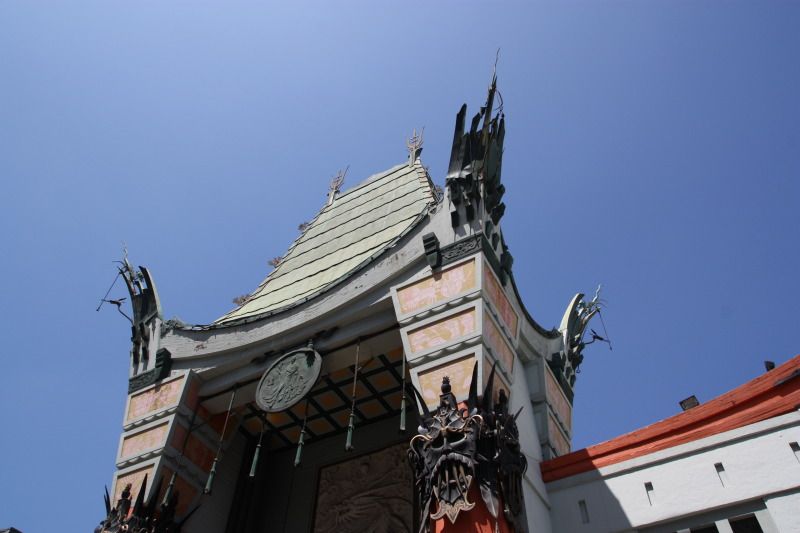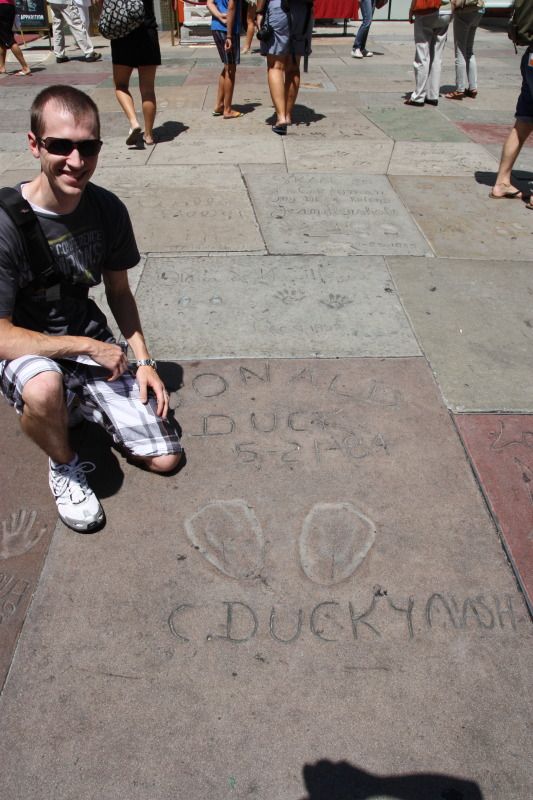 This was the very first one we came across, so of course DH needed a pic!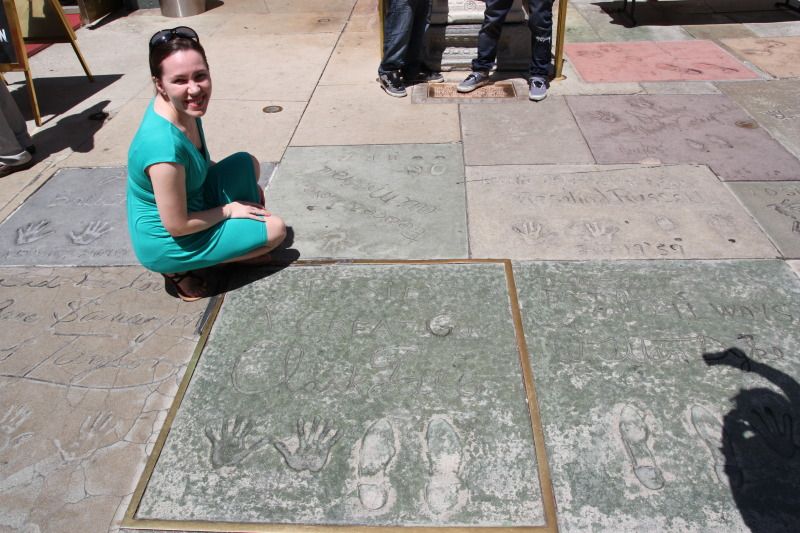 Might be hard to read, but it's Clark Gable's handprints. I'm a HUGE fan of Gone With the Wind!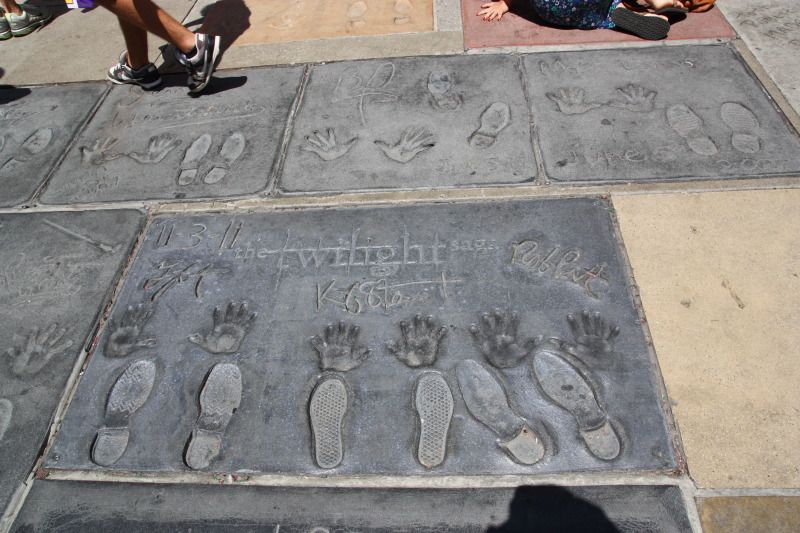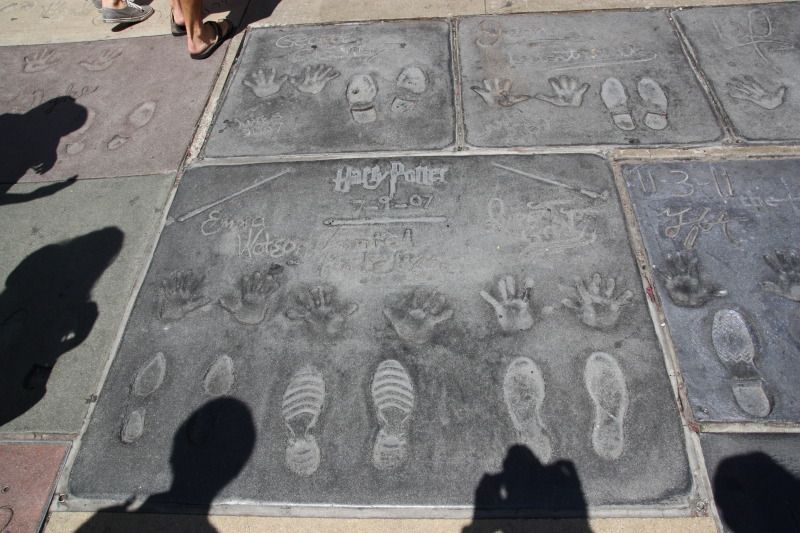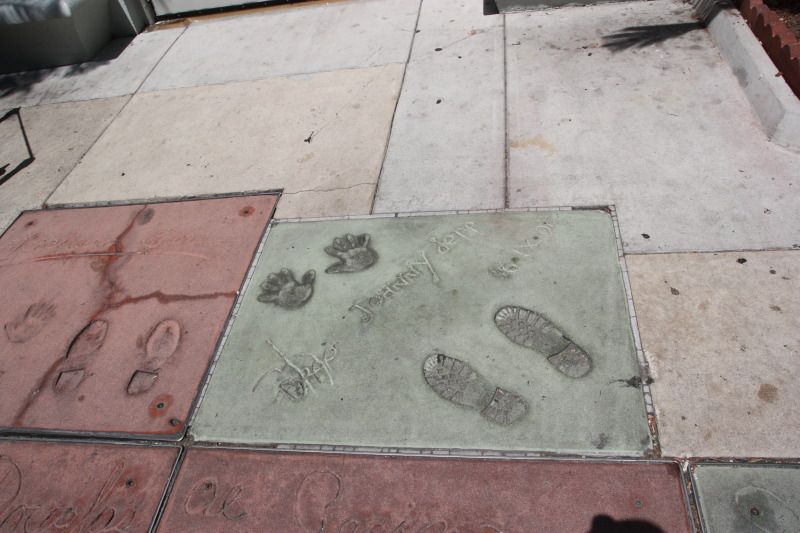 Captain Jack Sparrow himself, Johnny Depp!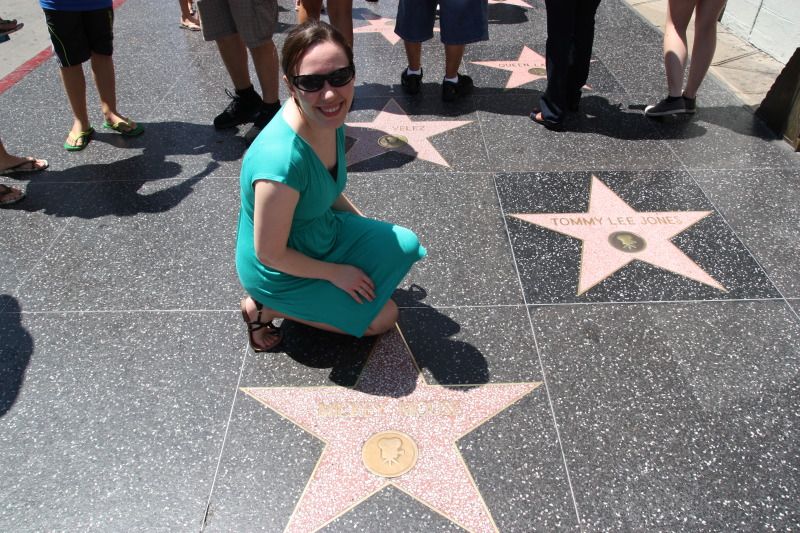 This one came out too bright, but it's the star for Mickey Mouse.
We were pretty close by to where we had parked, so we went back to the garage to get our car. I talked to my mom again while waiting and she had called DS's pediatrician and gotten him some drops for pink eye. Yikes! The other medicines the doctor suggested were what we already had been doing for him at home for a stuffy/runny nose, Mucinex in the morning and Benadryl at night, so no biggie. But for the sake of probably not remembering when everything happened, he ended up waking up the next morning with green crud coming out of his nose, so another call to the ped later, he was on a different kind of Mucinex and amoxicillin! After finishing out the meds at home, he luckily got rid of everything within a couple of days. :-)
Anyway, moving on...our next stop was to see the famous Hollywood sign before going to the resort for check-in. It was about 2:30 pm by the time the heat was just getting to us and we were ready to start moving on. DH had printed maps from google that were supposed to get us to a little dog park that has a nice view of the sign, so we started driving and ended up going through the Hollywood Hills. We saw a lot of nice, and strange, looking houses! I wonder if any of them belonged to any celebrities?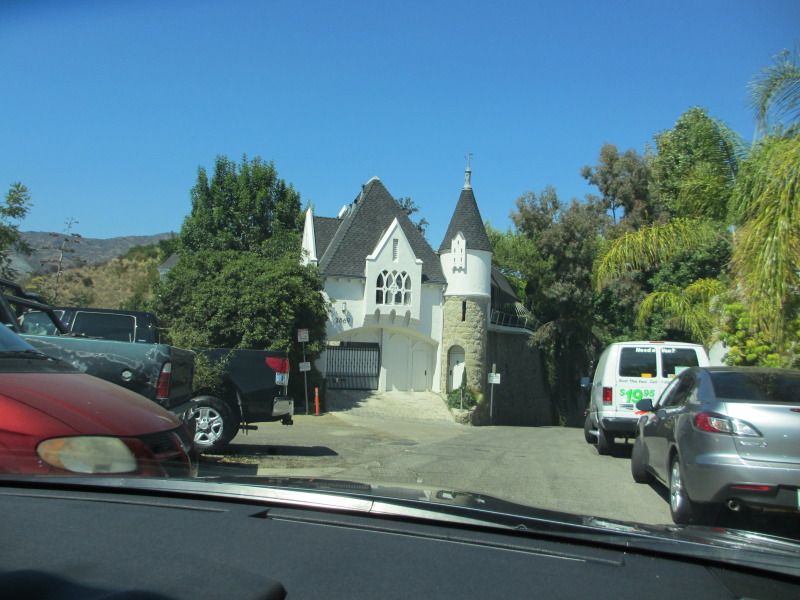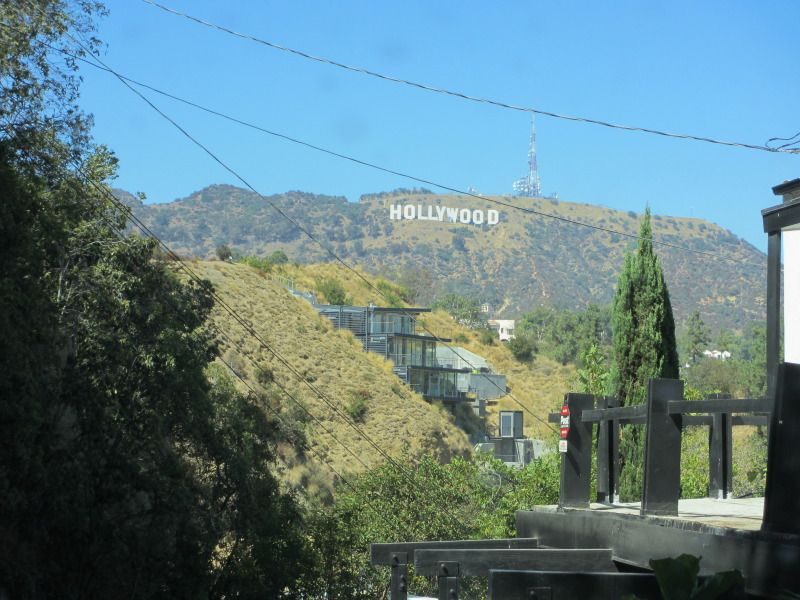 Off in the distance, but we wanted a closer view!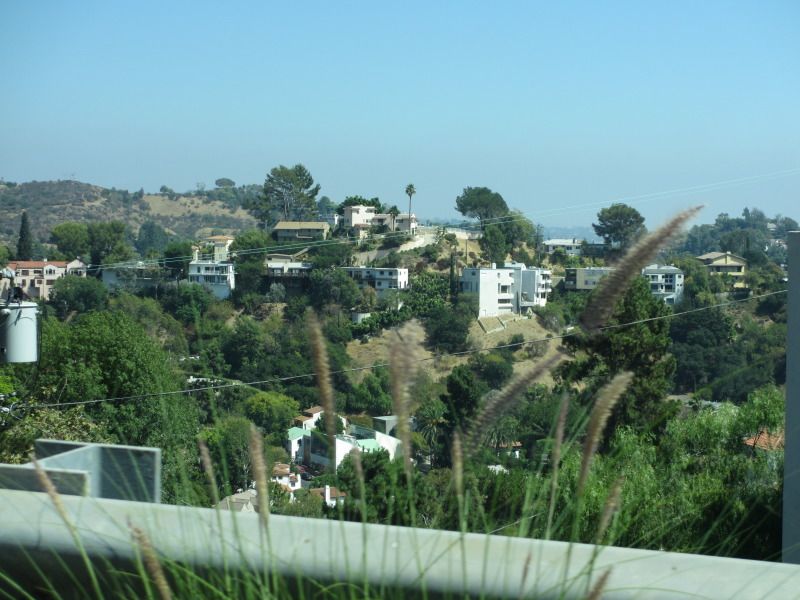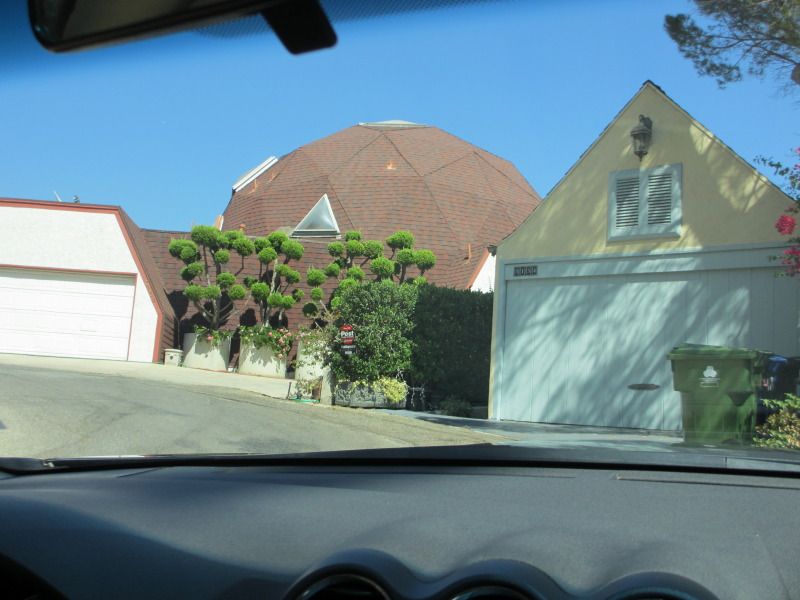 We made it to the very top of the Hills to where you couldn't go any further instead of to that dog park DH was talking about. There were signs everywhere saying not to stop your car for anything, so I was nervous about it but DH convinced me to hop out for some quick pictures!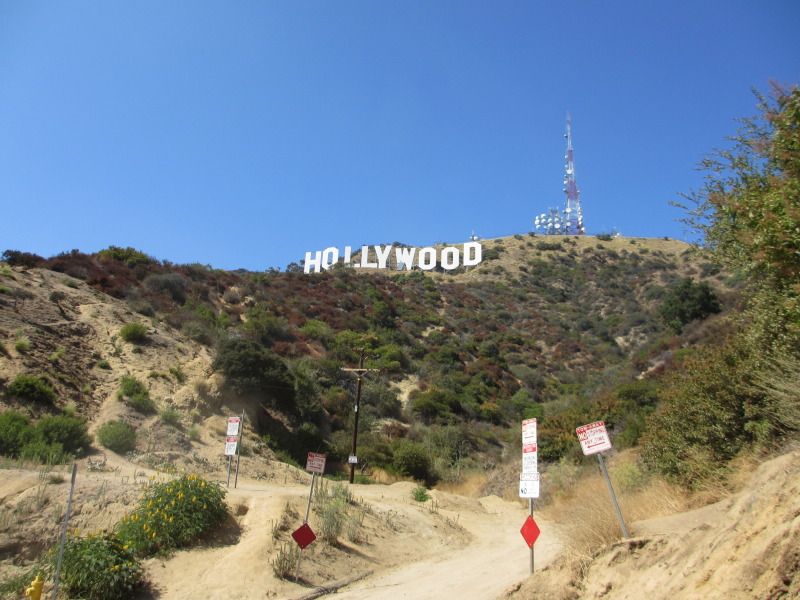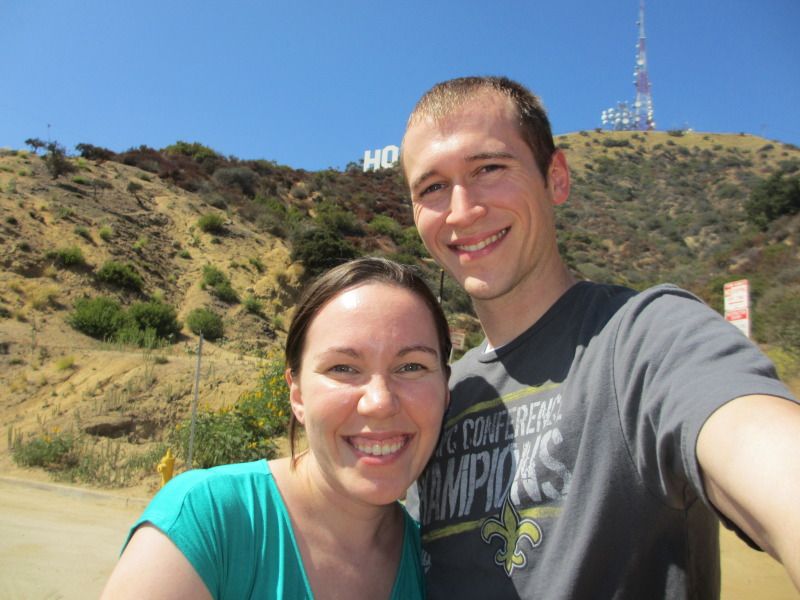 First attempt..."DH, your head is in the way."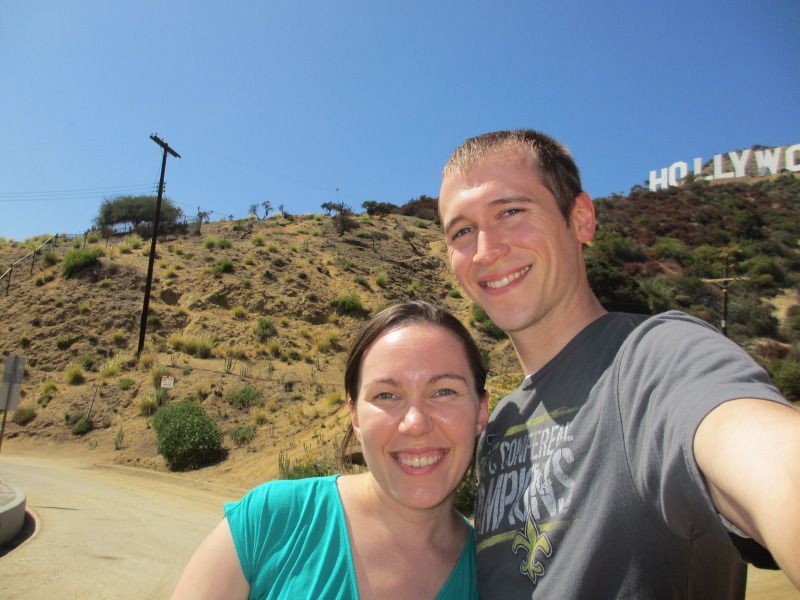 Second attempt..."DH, now you cut off the sign! Hold the camera higher!"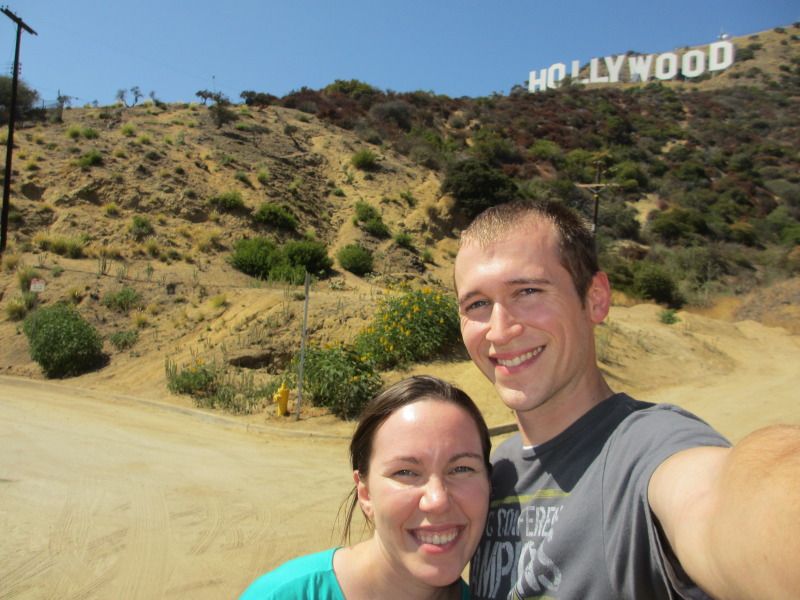 There we go! (We actually took WAY more messed up shots than that but I didn't want to bore you lol!)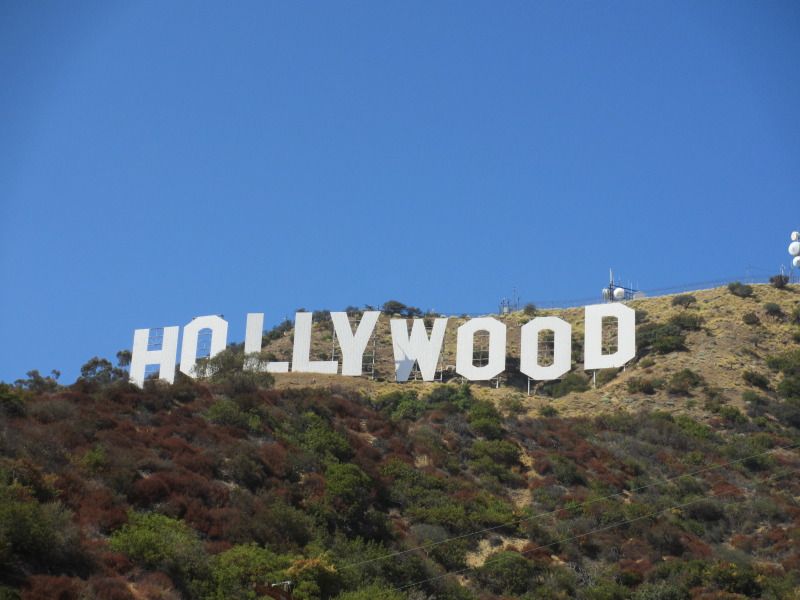 One more up close!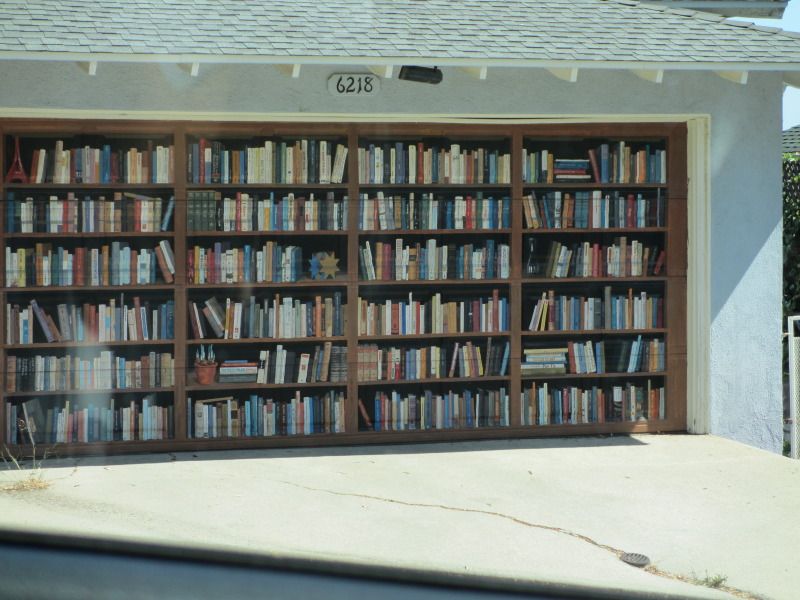 A cool garage painted like a library. I saw it on the way up and remembered to snap a picture on the way down.
We jumped back in the car and turned around to start driving back down the hills. Let me tell you, that was a seriously nerve wracking experience!! The streets were so narrow and curvy and there were always so many cars parked on the side of the street that only one car could fit at a time. I was always so nervous we were going to plow into an oncoming car on one of those turns. And so many street signs were hard to see because they were obscured by plants and other things.
We were just planning to go to the resort from there, but we spotted a sign that directed us to a scenic lookout spot to see the sign. We made it to the dog park! A couple guys were getting out of their car just in front of us, so we offered to take their picture if they took ours.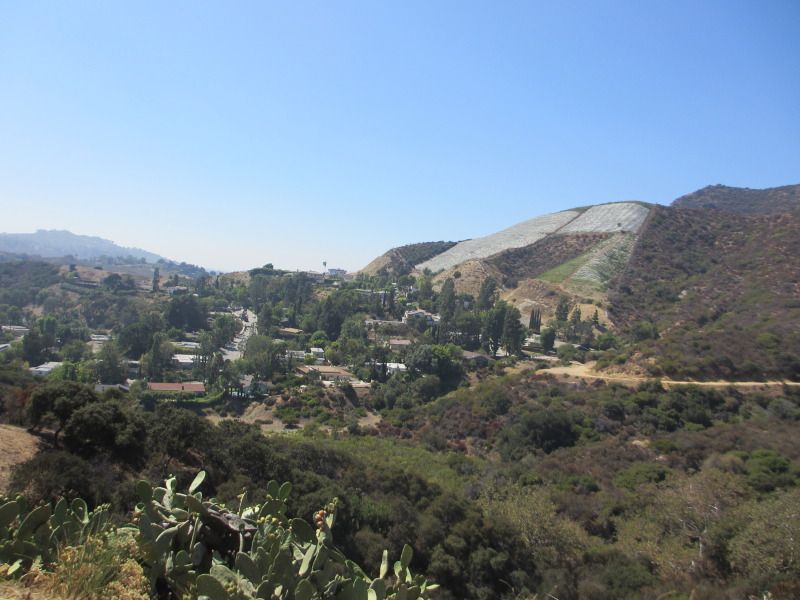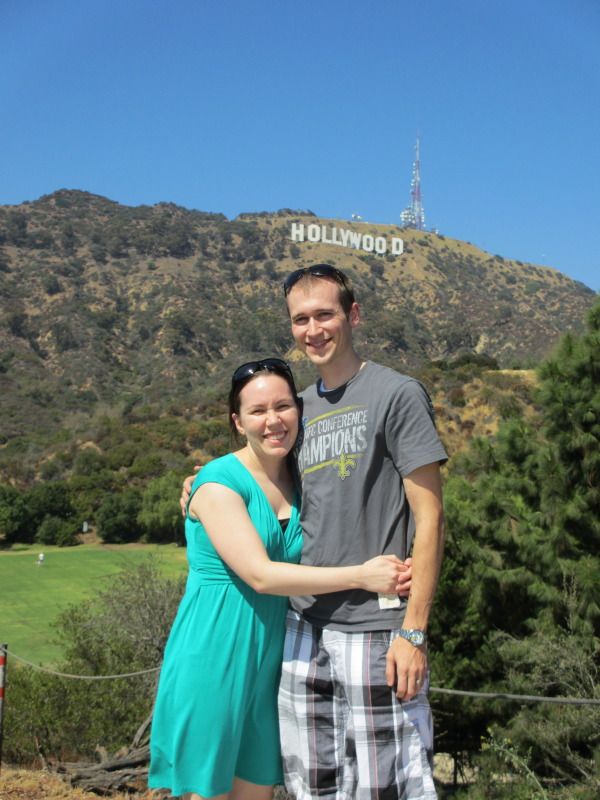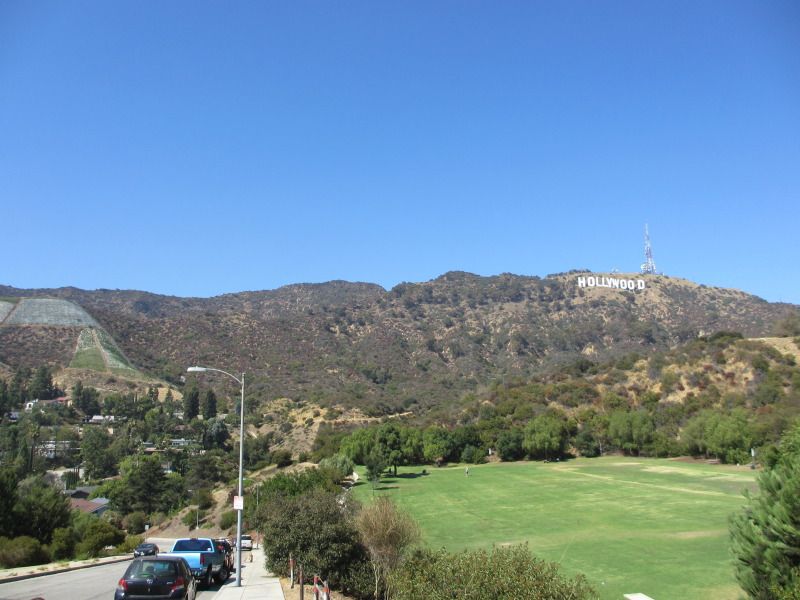 Continued in next post...