We headed over to the Tiki Room: Stitch Presents Aloha E Komo Mai! I didn't like this version. We got a device to read the English subtitles on, which was fine. But Stitch came out in the middle instead of Aoha, the tiki goddess (or however you spell it). I like our version better.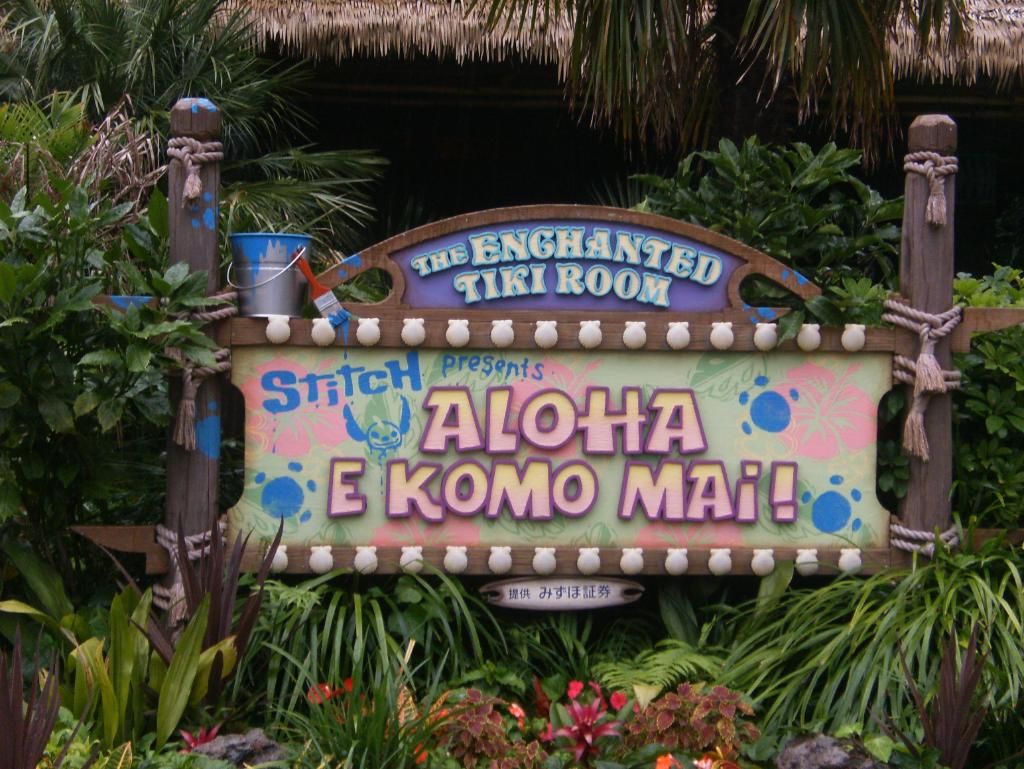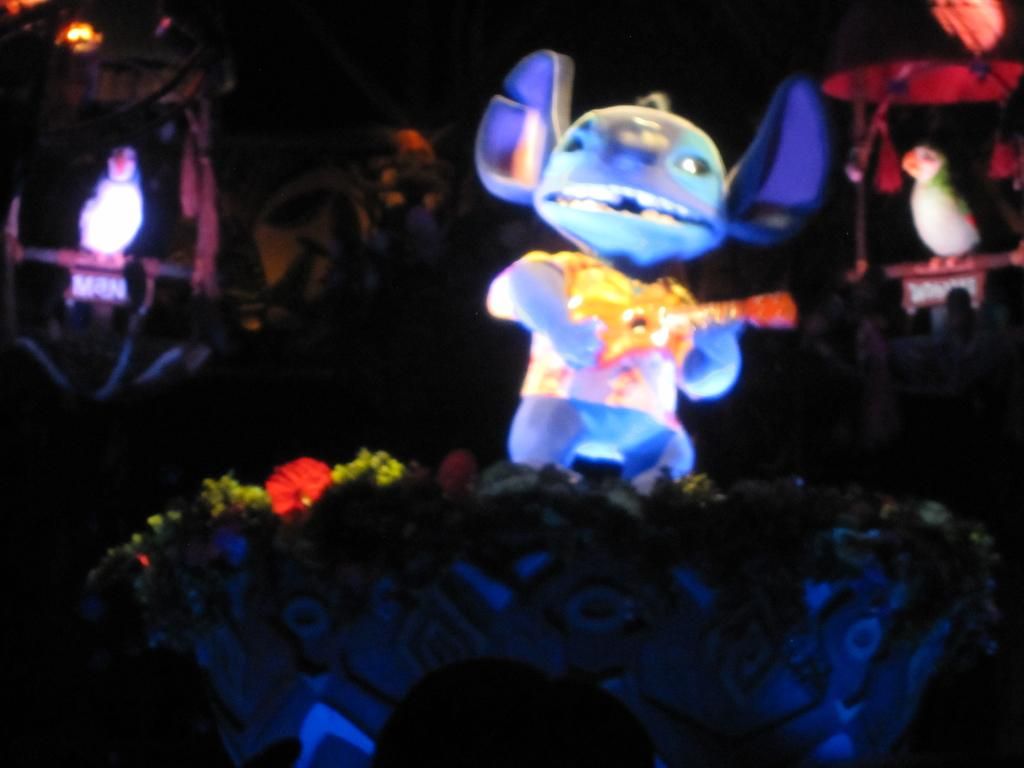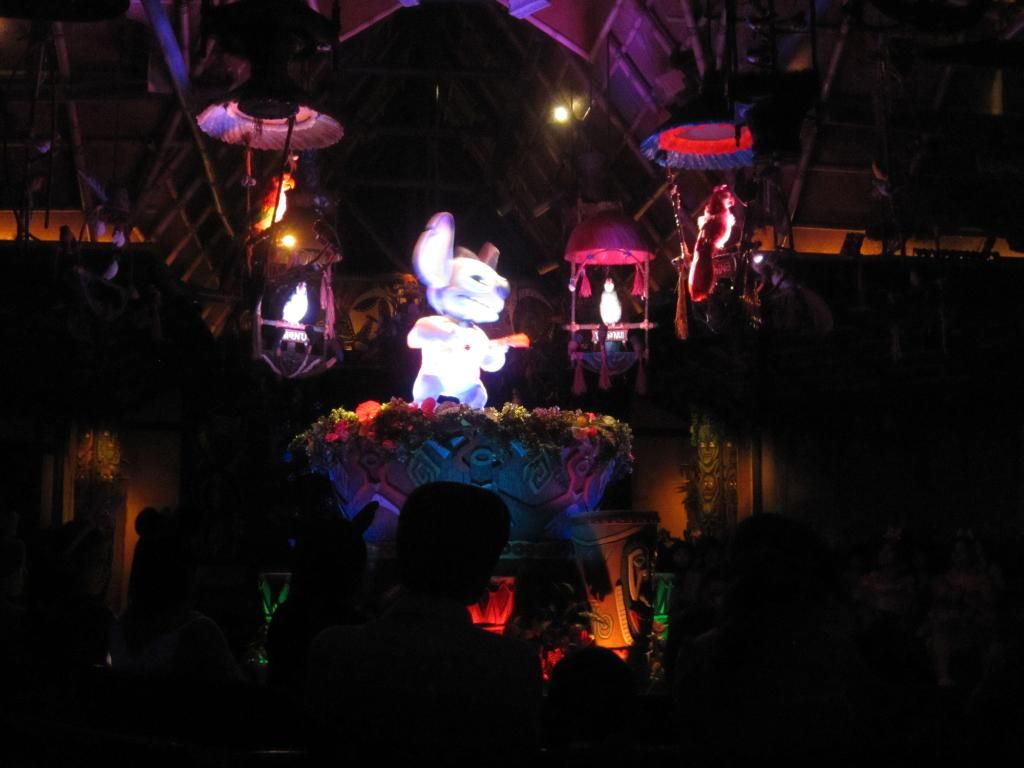 Then we ate dinner at Crystal Palace since that was where Meredith worked when she worked at WDW.
The food was pretty good, but they had a very small selection of drinks..no soda!
Then we used our Fastpasses at Monsters Inc. Ride & Go Seek. It was kinda dumb. It was movement like Buzz Lightyear but you had to shine your light at the monsters helmets and monsters would pop up. There needed to be points to be won or something.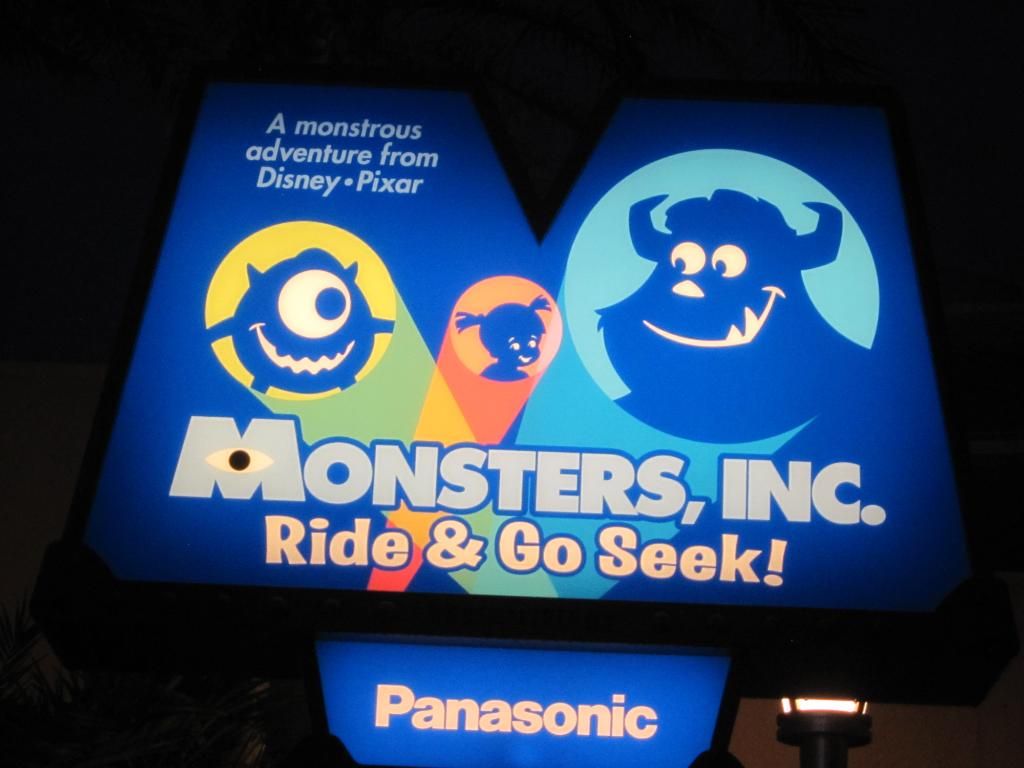 We headed to Pooh's Honey Hunt. This was my favorite ride in the park by far, maybe my fav of the whole trip. It is so hard to describe but it's just so unique. I really can't find the words that would make sense. Just know that if you go here, DO NOT skip this ride. It is NOTHING like ours...100 times better. I really wish they would change ours to be like this!
Then we did a little shopping. I got a Cinderella's Carriage with Mickey & Minnie in wedding clothes and its a ring holder.
Then we watched the nighttime parade "Tokyo Disneyland Electrical Parade Dreamlights." There were only 4 floats!!! I really hope that it was due to weather, and not that there are always only 4 floats! (once again, please forgive my wonderful photo-taking skills)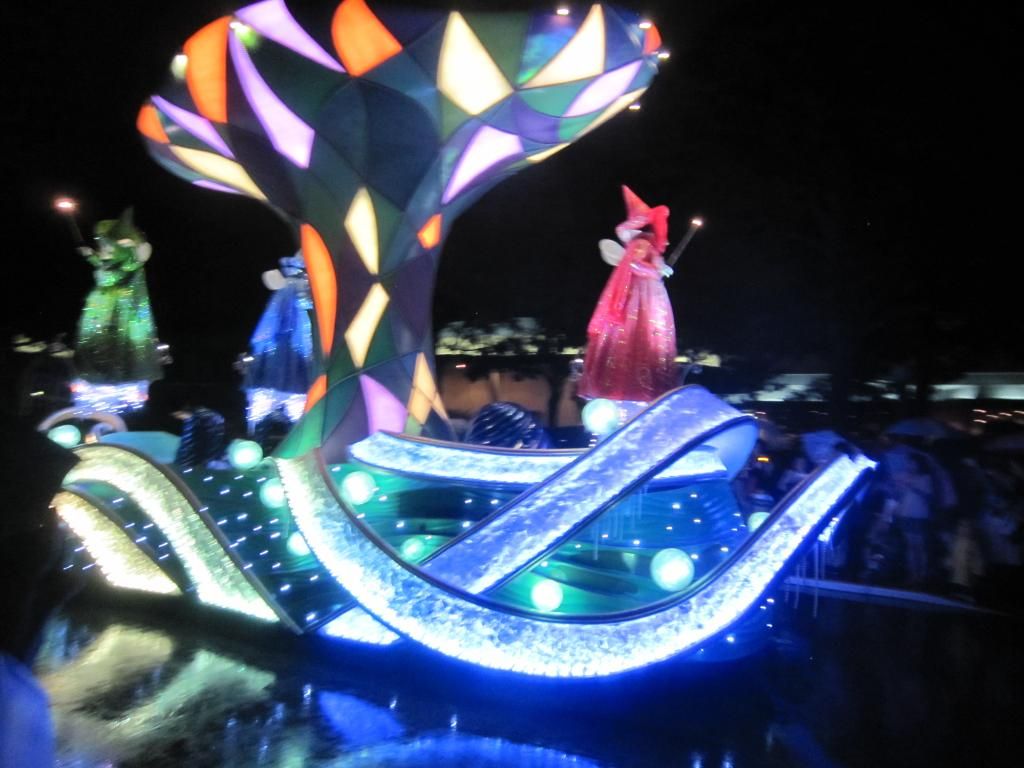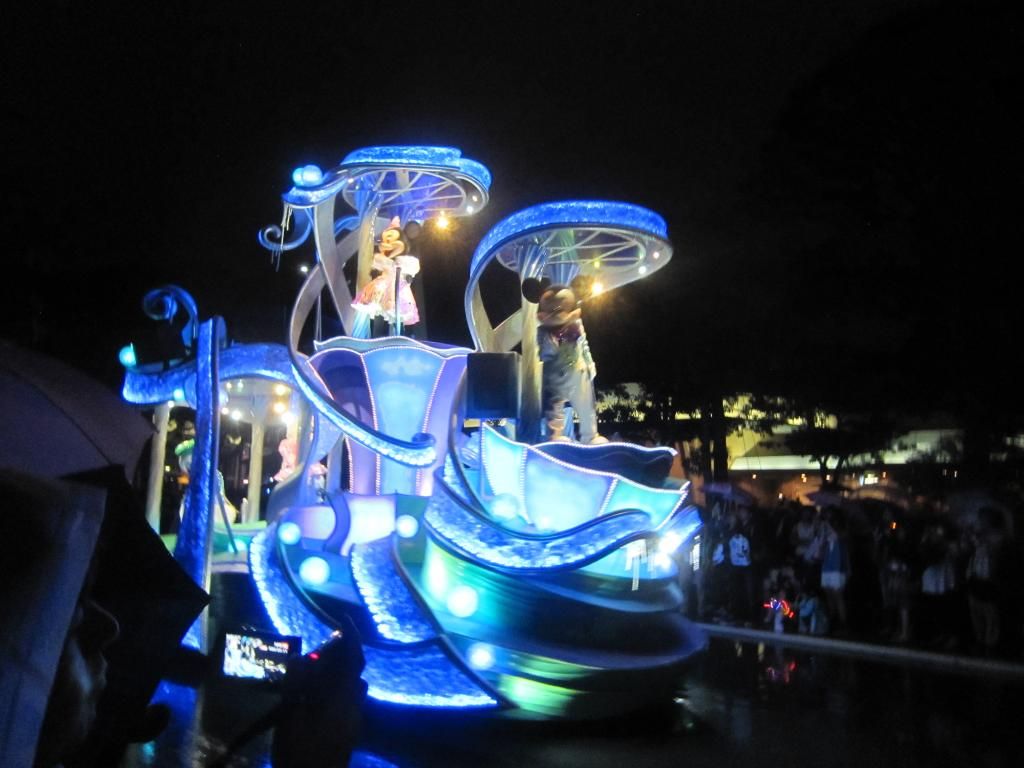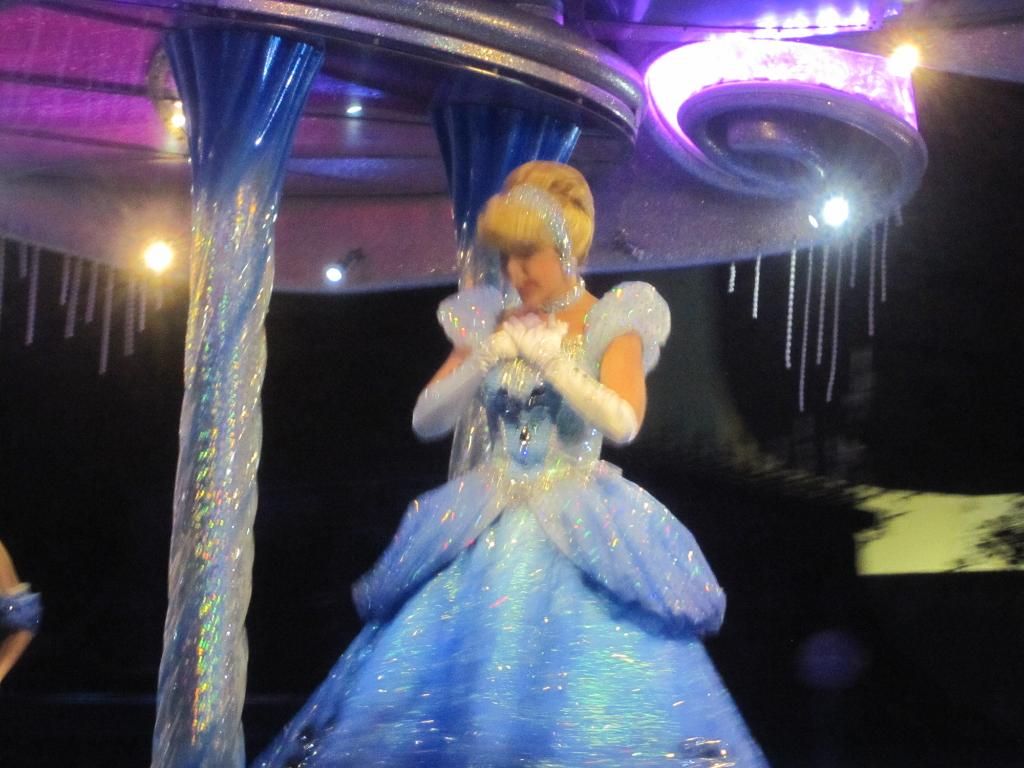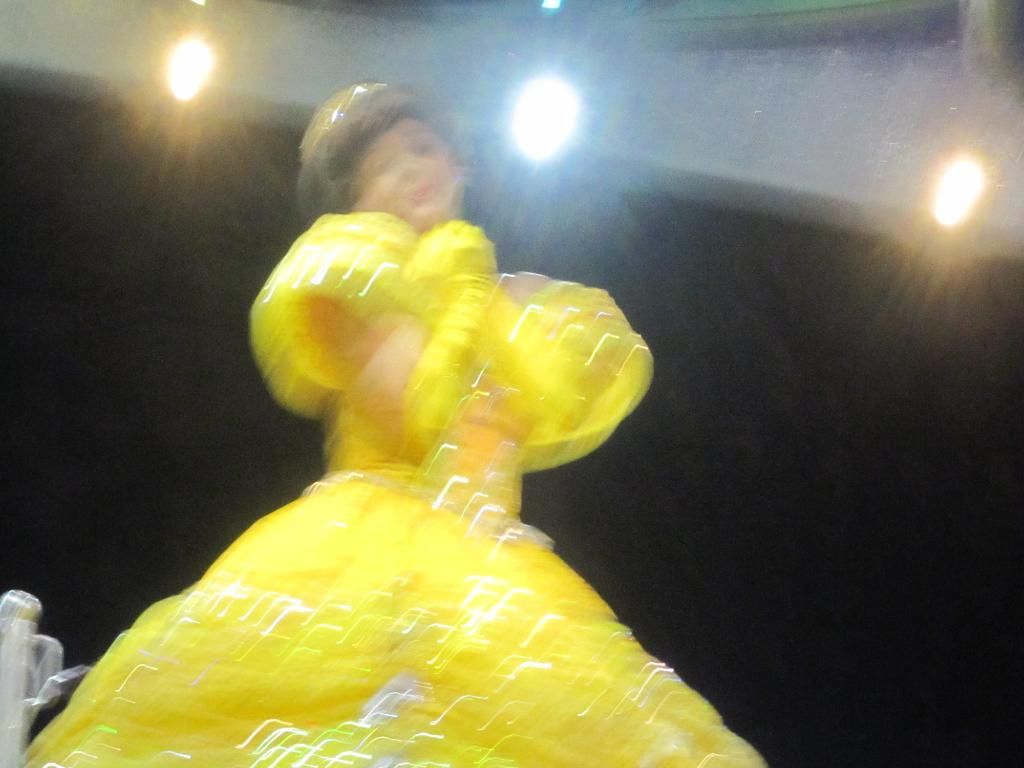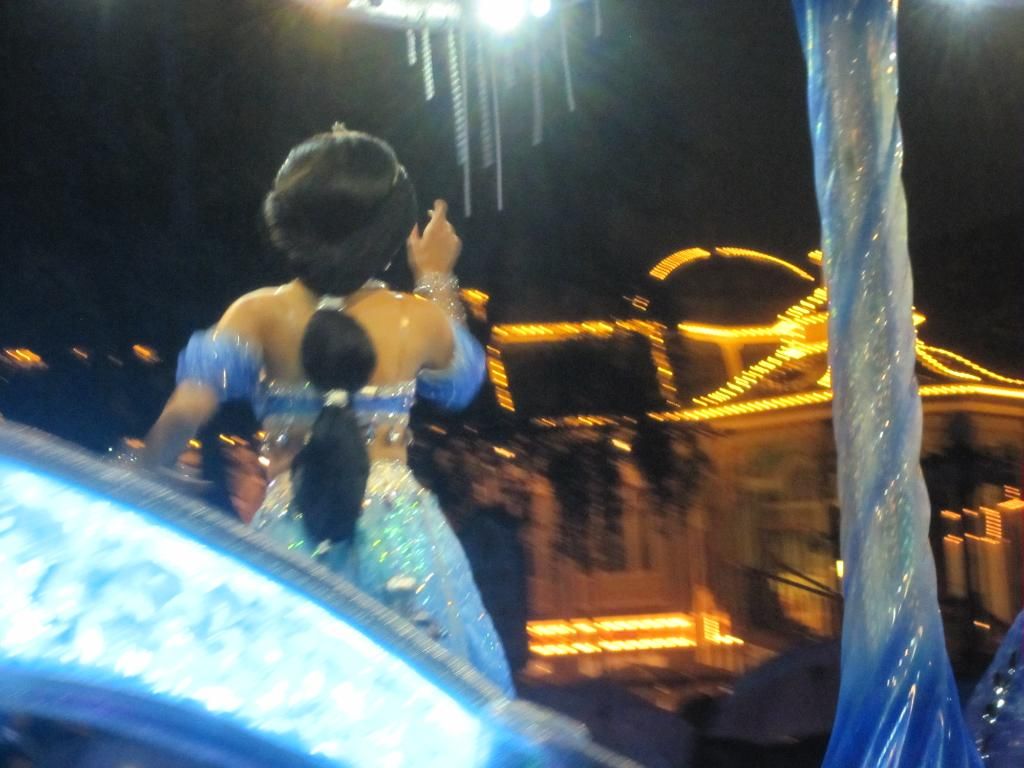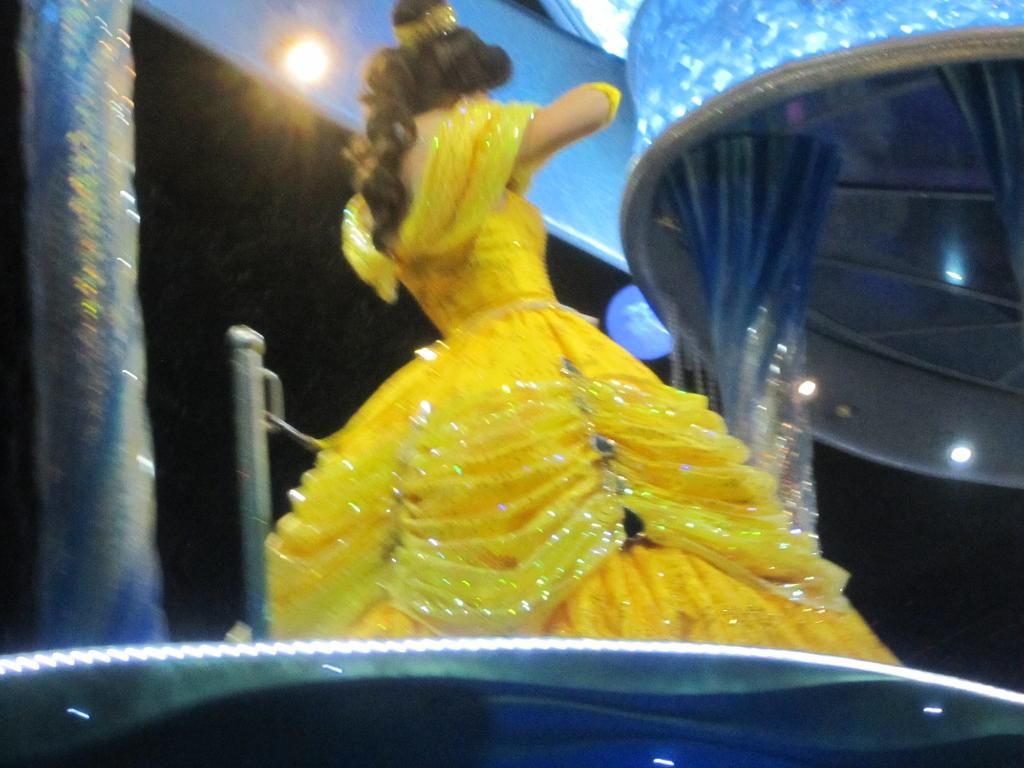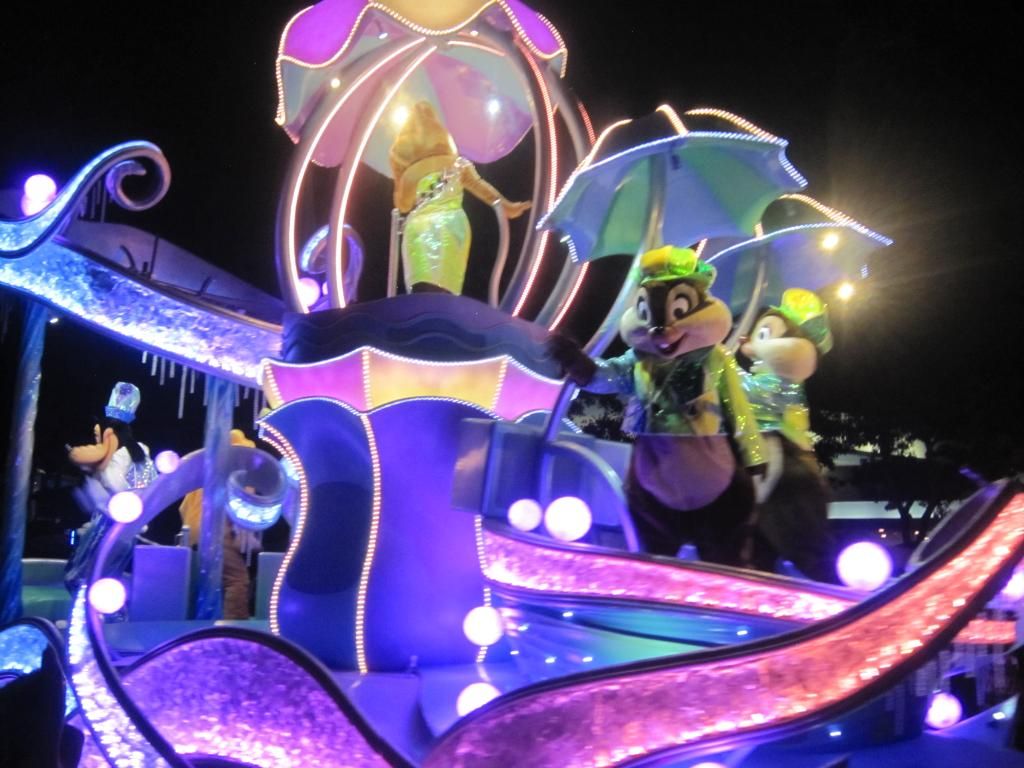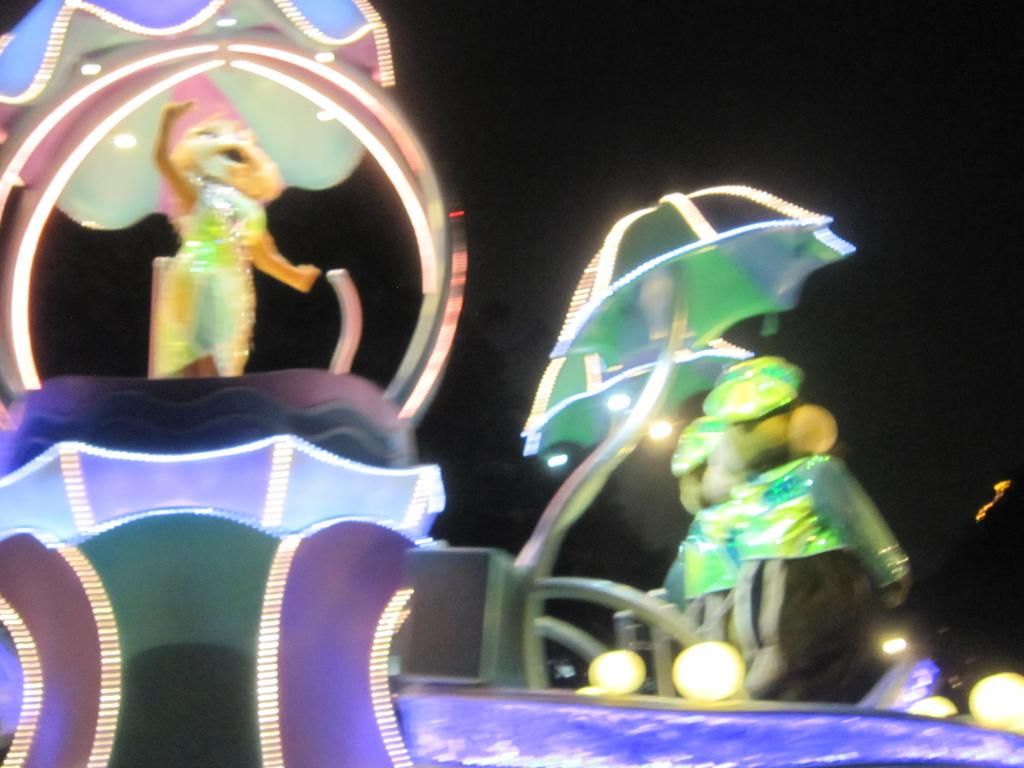 Then the fireworks, "Disney Magic in the Sky" was only 4 minutes and 11 seconds! So crappy! They weren't even over the castle since they share fireworks with Disney Sea. I really hope this was all due to weather!
After the fireworks, we rode Buzz Lightyear's Astro Blasters.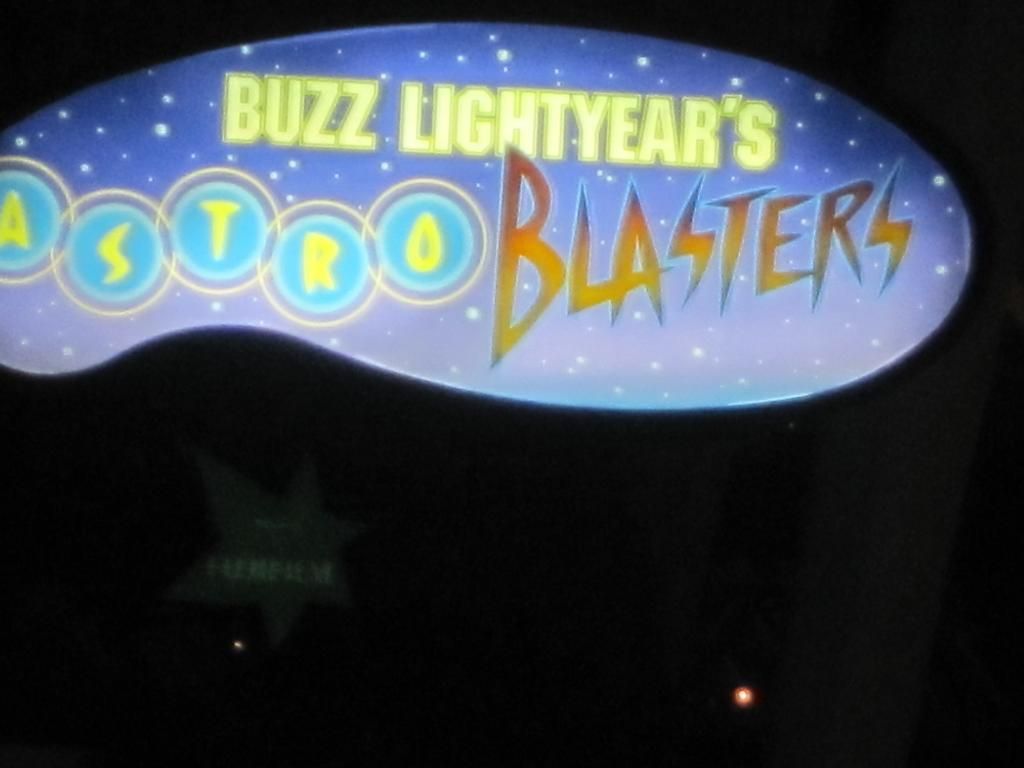 Rebecca and Meredith went to see Captian EO but Cori and I didn't want to so we went shopping. We were supposed to meet up with them right after the show but they took an hour and 15 minutes. None of the lines were that long and we weren't happy. I was so done. The shopping in both Tokyo Disney parks left so much to be desired.
I expected there to be such great, fun things to buy but there wasn't. There were no good shirts (like maybe 5 choices in all) and no keychains (which I collect). But apparently collecting washclothes and these things on strings that attach to bags are popular. After meeting up with the girls, we headed back to the room.
Up next...Disney Sea day!!