DISers! I'm a long time lurker. I only recently starting posting when I finally had a trip to plan. Today is exactly 100 days before my husband and I check in at POR for our anniversary trip, so I thought it would be a good day to start a PDR. We'll be spending Nov. 25-27 at Universal before spending 11 days at Disney. We got free dining at POR and decided to upgrade to DxDP.
This is us on our wedding day: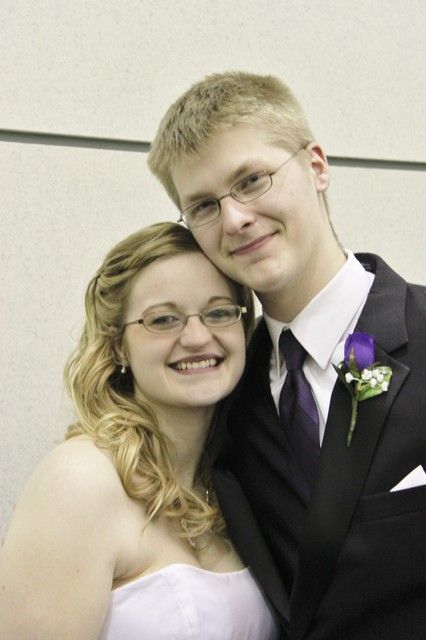 I'm Jess, a 26 year old medical student. I'll try just about any kind of food, except seafood. My favorite food is either chicken or chocolate. I have a major sweet tooth.
My husband is Pete. He's a 25 year old computer programmer. He is an even more adventurous eater than myself, and he loves seafood. He has never been to Disney World, and had no interest in it until he saw pictures of the food.
As I haven't been to Disney in nearly a decade, and my husband has never been, I'd love to hear your thoughts, opinions, and recommendations on restaurants, parks, and everything in between!
Again,
ADRs will be in the next post.