Hello All!
We are back! We have eaten soooooo much delicious food and I can't wait to tell you about it!
Let's jump straight back into the good stuff.
We were up at stupid O'clock and winging our way to Manchester Airport. After all the checking in and getting rid of the luggage we went for our ritual Frankie and Benny's breakfast.
Sarah and I both had the pancakes with maple syrup: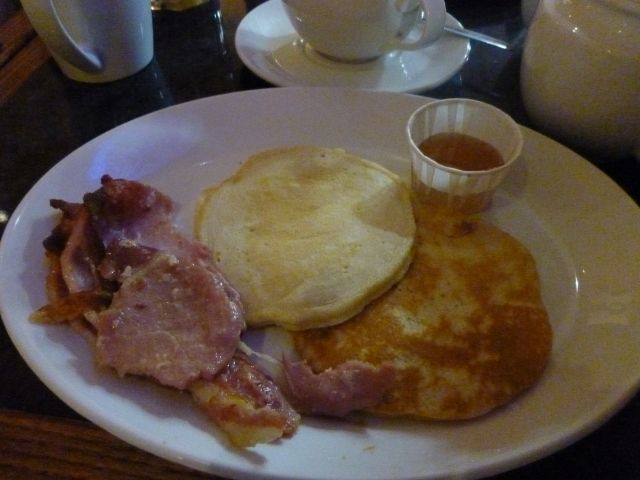 Kate had the omelette breakfast: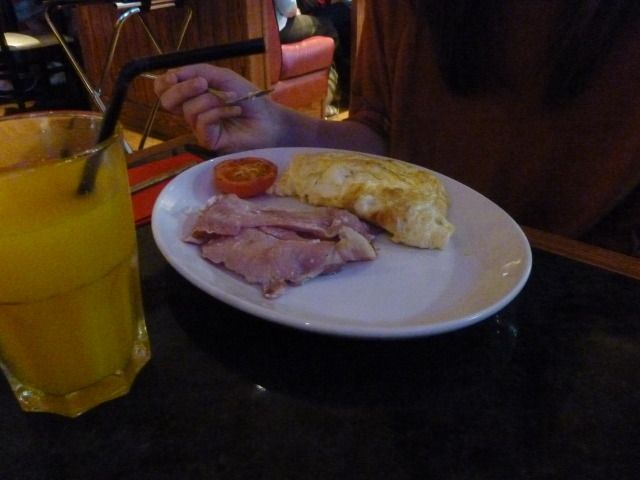 And Simon had the traditional breakfast: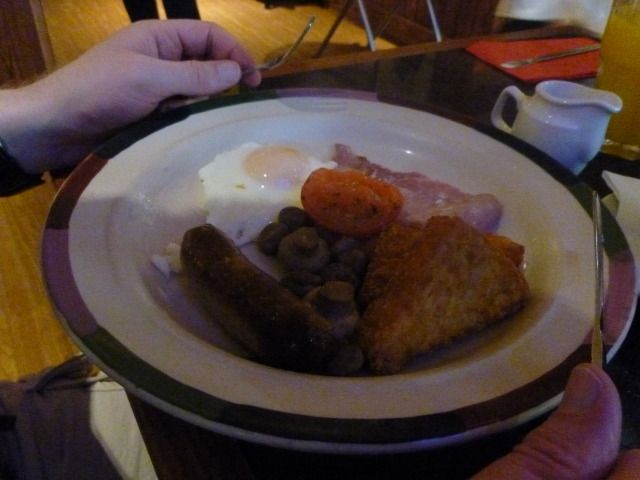 This set us up nicely until we got onto the plane and had our main meal:
There was a choice of lasagne, chicken in a creamy mushroom sauce and mushroom stroganoff. This was also served with smoked salmon and creme fraiche (yummy!) and a chocolate brownie.
Well, we survived the flight okay and managed to get checked in at Old Key West. We decided to go to Downtown Disney to eat - we had an ADR at Paradiso 37 which was a new experience for us.
We were led out onto the balcony - I was a bit worried that it would be too warm out there but it was actually quite nice watching the people of DTD go about their business. Even though we were very tired!
I decided to try one of these:
I know what you're thinking....Shari's just landed in Florida and she's already on the cocktails - but this is actually a 'No-Hito' a non-alcoholic version. Don't believe me? Well, Sarah and Kate also had one!
We decided to share some nachos with a trio of dips - queso, chilli and guacamole. These were all delicious!: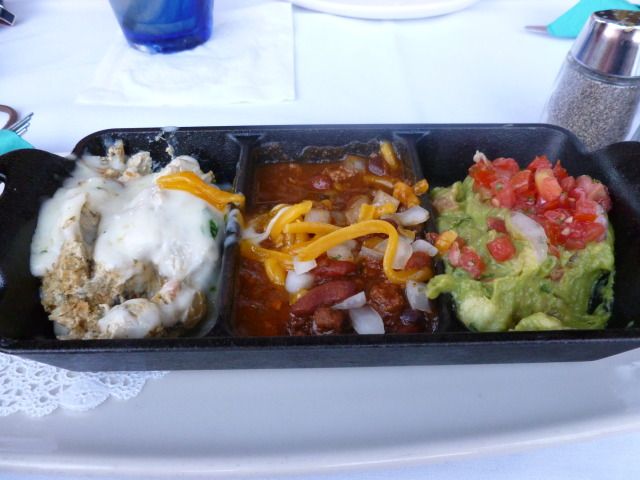 And there was plenty for the 4 of us.
I had the fish tacos (which were grouper this day):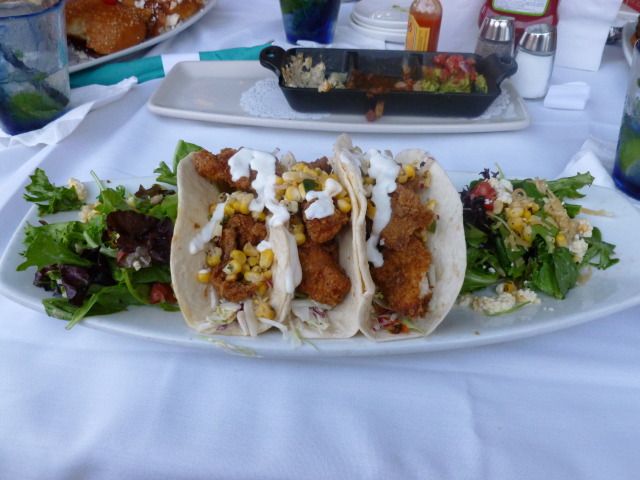 I loved these - they were very tasty indeed. Lovely and crispy. But I was a bit too full after all those nachos...
Simon had a cheeseburger: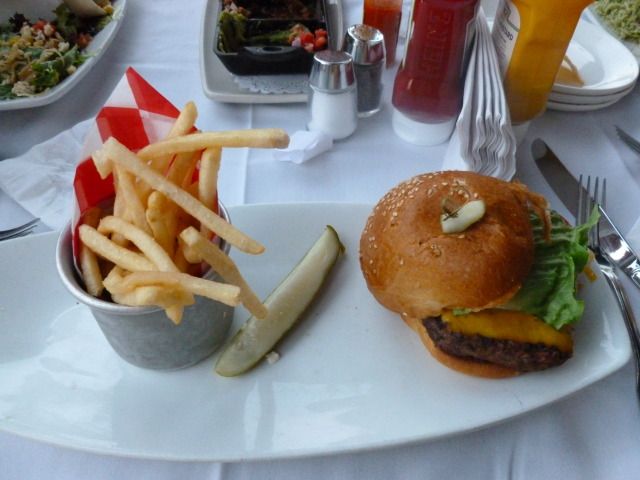 Kate had the chicken sandwich:
And Sarah had the chicken burrito: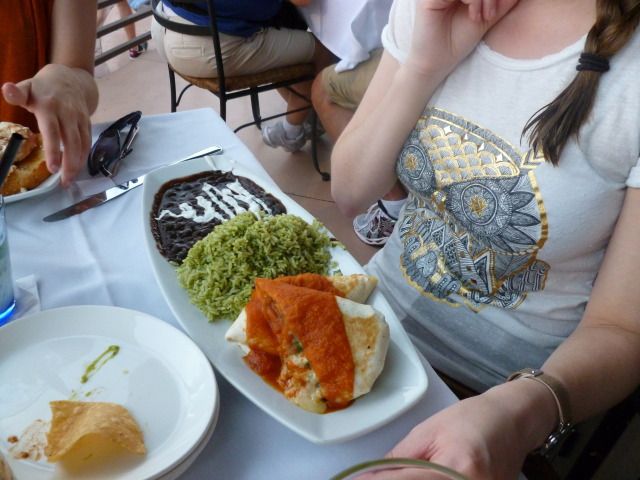 The food here was all very tasty - and just hit the spot for four weary travellers.
I managed a creme brulee for dessert
: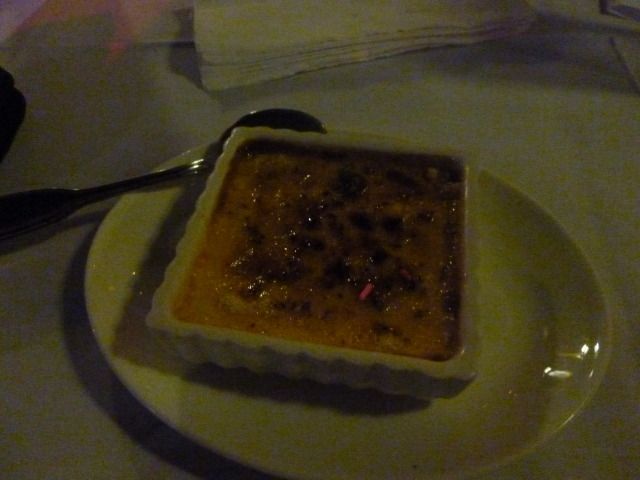 And Sarah had the doughnuts and churros: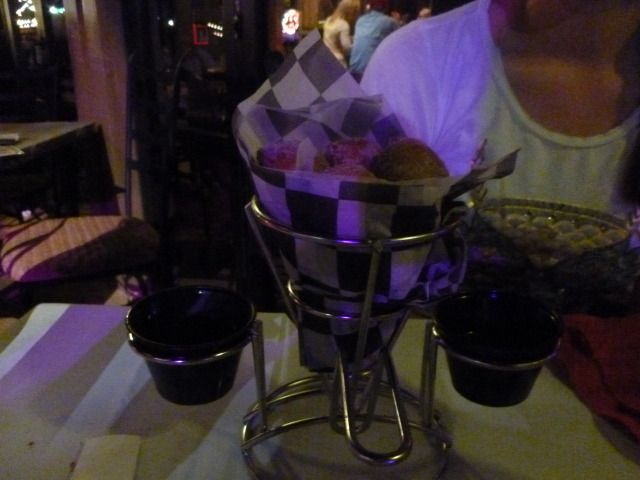 By now, we were very tired indeed and we went back to our villa to dream of all the lovely food ahead.....
Paradiso 37 - Big Fatty rating: 7 out of 10
Coming up: Shari is re-united with her long, lost love.....