So yesterday I was looking at the calendar and realized that my next WDW trip was exactly 5 weeks away. I figured if I was going to do a PTR that I had better get busy, so here we go!
It is no secret around here that I live with a Disney resistor. In a perfect world my dear hubby would love Disney as much as I do and we would share this passion together, but alas, my world is not perfect, so I have begun leaving him out of my Disney plans.
The good thing is, he has given up trying to convince me not to go and has just resigned himself to the fact that I will be taking at least one trip a year, even if I have to go by myself.
Thankfully I do not have to go alone this time. I am taking my youngest son, and my mom will be tagging along as well.
Here is a quick introduction to the cast:
First of all there is yours truly, Michelle, the obsessive planner in the group, which is great for my career as a Disney Destinations Specialist. Yep, I'm a travel agent specializing in Disney vacations. I started doing this last summer, and while marketing myself has been much more difficult than I ever thought it would be, I am truly enjoying helping other people have magical vacations.
Here is a picture of me taken earlier this month. It was taken when the cruise we were on stopped in Key West.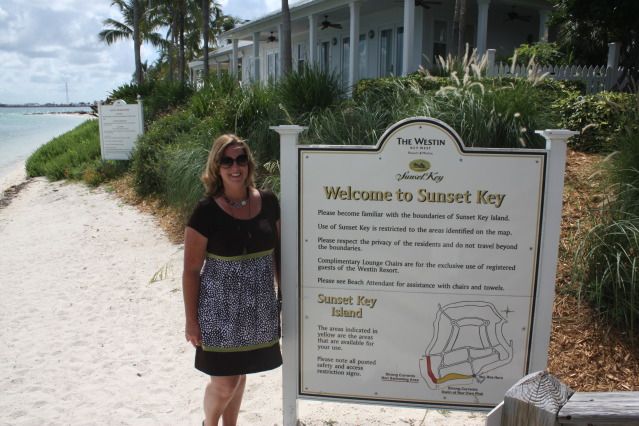 Next is the baby of our family, Jared. He will be 12 just a couple of weeks after we return from this trip. He is the one family member who is firmly on my side when it comes to Disney, obviously, he is my favorite.
Jared loves sports and plays baseball, football and basketball. The kid never gets a break, we go from one sport straight into the next. It's exhausting for me, but he wouldn't have it any other way - trust me, I've tried to get him to drop one, he won't do it! He is also a very good student, which is why I don't hesitate to pull him out of school for a few days for this trip. Here is Jared enjoying some beignets at Cafe du Monde in NOLA before we left for our cruise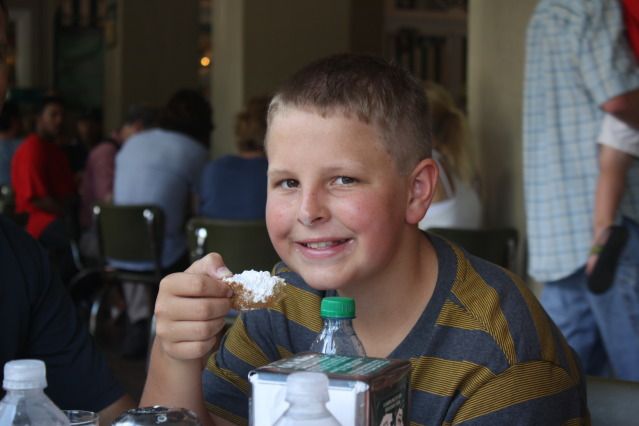 I took my mom to Disney for the first time in 2010. She loved it and has been anxious to go back ever since. When I told her that I was taking just Jared in September and asked her if she wanted to come along too, she jumped at it. My mom works for a group of neurosurgeons and has a very demanding job, she very much deserves and needs this trip! Here is mom from our trip in 2010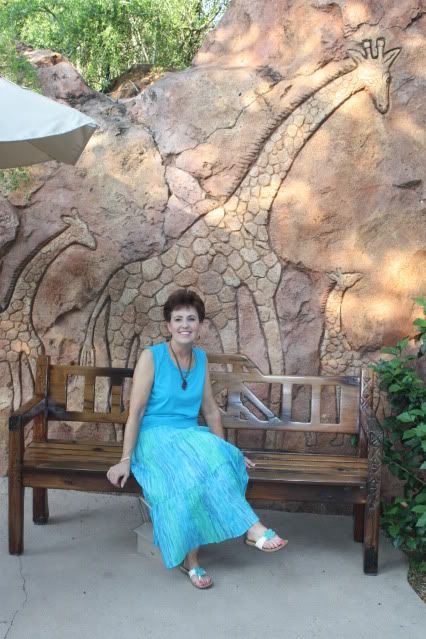 Not coming along is the Grump, aka the Disney Resistor, my hubby, Don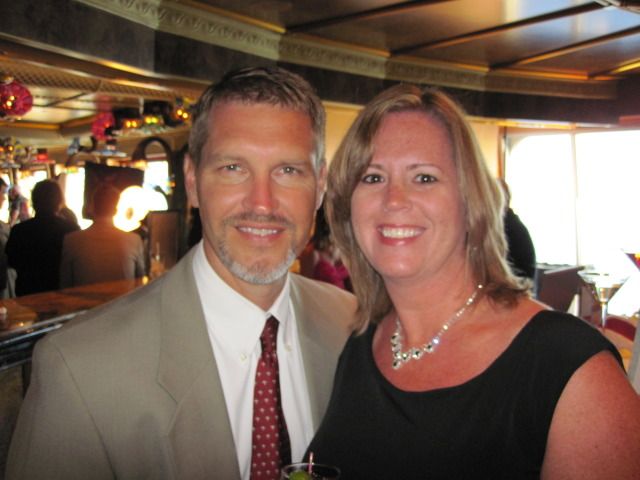 And my oldest son, Justin. He is going to be a junior in high school. Missing any school is hard on him, but mostly he does not want to miss basketball practice, high school coaches frown on that stuff.
I get this look all the time, gotta love teenagers!
Last June we stayed at AKL for two nights before our cruise. It was the first time that I had stayed in a deluxe resort and I knew right away that staying there was going to be detrimental to my pocketbook for future trips. Then in October I went for an all girls trip with some great DISers, again I stayed deluxe, this time at the WLV. After that I just couldn't bring myself to go back to moderate. I booked this trip at one of my dream resorts, the Beach Club!
I kept my fingers crossed that a deal would come out at some point to make the cost a little more reasonable and I was really happy when the late summer offer was announced as it knocked about $1,000 off the cost!
Then a couple of weeks ago the AP rate was finally released and I got even better deal, so now I don't feel so bad insisting on deluxe
We will be staying in a Garden View room from September 1st - September 9th. I can't wait to laze around SAB, but I'm most excited about getting to use Anita & Christine's private entrance into Epcot!
Stayed tuned, Day 1 plans will be coming up soon!
Links to my updates:
Day 1 Plans
Day 2 Plans
Day 3 Plans
DIS meet in OKC & Day 4 Plans
Mickey Mail & Day 5 Plans
First Day of School & Day 6 Plans
Day 7 Plans
Days 8 & 9
Link to Trip Report - Finally!