This is my first attempt at a PTR so be kind please
Our trip is still 3 months, week and 4 days away! But I'm thoroughly enjoying the planning stages! I'm also in the middle of planning for my wedding, too! We are getting married November 3!
Let me introduce ourselves:
Disney Fiancé: 36 years old. This is his first time to Disney World and really one of his first real vacations ever! He is not a planner at all and does not really understand my fascination with planning. But he is very excited for our trip! DF is an assistant manager at price chopper full-time and a cook at Texas Roadhouse part-time! This is actually where we met. Texas Roadhouse was my first job. We've now been together 7 years!
Me: 24 years old. I have been to Disney many times with my family, but this is my first time planning a trip myself! A little overwhelming at times
But I've found that I love planning a lot more than I thought I would. Plus DF doesn't do any of the planning so I get to make all of the decisions
Though, I do run some stuff by him. I am a Junior Chemical Engineer in R&D for an industrial and architectural paint company. I've been there for a little over a year, ever since I graduated from KU with a degree in Chemical Engineering in May 2011. We've pretty much been saving up for our Disneymoon since I started my job!
Let me just say that my love of Disney runs in the family! My Dad and my brother are Disney' fanatics, too!
My Favorites...
Disney Park: MK & DHS
Animated Disney Movie: Lion King
Non-Animated Disney Movie: Pirates of the Caribbean
Rides: Haunted Mansion, Space Mountain, Thunder Mountain, Rockin' Roller Coaster
Show: Indiana Jones & Fantasmic!
Table Service Restaurant: 50's Prime Time Cafe & Sci-Fi Dine In Theater
Resort: Contemporary
Snack: Funnel Cake!
Both of us work for great companies and had no problem getting the dates we wanted for vacation time!
When: Friday Nov 9 – Saturday Nov 17 @ Caribbean Beach Resort with Free Dining!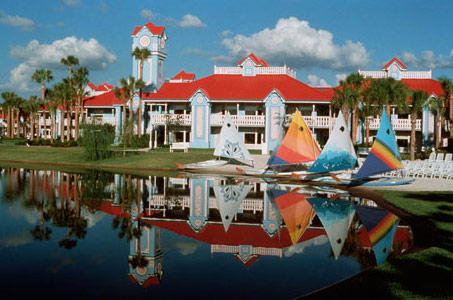 And we are staying in the Pirates room! Did I mention that I love Pirates of the Caribbean! And well anything related to Johnny Depp
Then moving over to Universal! Saturday Nov 18 – Thursday Nov 22 @ Loew's Royal Pacific Resort!
We had originally been booked in the Little Mermaid suite at AoA, but with free dining we were able to upgrade to CBR for around $150 more! Yay!
I've stayed at Disney's Polynesian and Contemporary resorts many times with my family, but never in a moderate resort. I'm hoping it is not a huge letdown. But it is all we can afford at this time. I'm sure when I go back with my family in the next couple years I will be back to the one of the Deluxe resorts so no worries. Last time I went to Disney was a few years ago and we went end of May/beginning of June and it was so hot! I'm definitely looking forward to enjoying November weather at Disney! About ten years ago we traveled to Disney when they had Christmas decorations up, but I do not really remember it! So I am definitely looking forward to seeing the parks decked out in Christmas decorations! And really looking forward to the Osborne Festival of Lights.
At Universal, I've only stayed at the Hard Rock Hotel, which I loved! But we want to try something new and the RPR resort looks nice, too.
We are driving to Orlando from Kansas (21 hours roughly)! We plan to leave Wednesday 11/7 after work around 4PM then drive about 8 hours. We are stopping at Lambert's in Springfield, MO for dinner. (Love this place). Then Thursday 11/8 we plan to drive until we are about an hour or so out from Orlando. Then on Friday 11/9 we will only have to drive about an hour to arrive at Disney World!
I will go into more details closer to the date! Hope you all enjoy my first PTR. I'll try not to bore you too much!