May I get advice from a DIS'er?
---
I'm usually pretty tech savvy - but I've hit a glitch.

How do I MAKE a .png file from an original image??

for example... if i had a .jpg file - and i wanted to CUT an oval out of the middle of it to make a frame --- how do I do that?...these are PNG's right?

I don't have photoshop elements -- but i know how to use Picasa Editor and Microsoft office publisher.

Thank you in advance for your help!!
__________________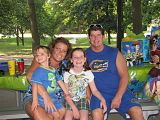 Saratoga Springs 2011 - 15 days:
Trip Report:
http://www.disboards.com/showthread.php?t=2766409
__________________
WDW Dancer Wannabe