This mission, if you choose to accept it, is a top secret mission to give my mom the 50th birthday surprise of a lifetime.
Let me introduce you to the stealthy crew.
This is me, Super Secret Agent Chris.
My name is Chris (short for Christopher). Now before ya'll ask, No, I wasn't supposed to be a boy - I just have a crazy mom.
Actually I was named after an actress, Christopher Norris, on the 80s TV show Trapper John. I'm a wife and registered nurse. I am also the proud mastermind behind the upcoming WDW birthday shenanigans.
This is my sister, Secret Agent Rachel.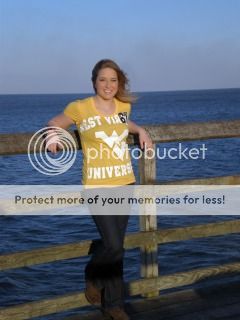 She went with my husband and I for her first WDW trip in 08 and loved it. She is currently a sophomore in college majoring in Russian and international intelligence.
We couldn't be more different but are super excited to ban forces to make this trip happen.
Possible ally for this mission, International Agent Alex (on the right, Rachel is on the left)
Alex was our foreign exchange student for a year a few years back and is now like a part of our family. She was already planning to visit next September and we are hoping to line things up with her flight from Germany so she can be in on the birthday mission as well.
And now& the target of our mission, the ever unsuspecting, Mom (aka, Suzanne)
(Again, on the right)
More about the mission next&
Update Links:
Top Secret: The Mission
The Hideout
Mission Update: The Reschedule
Breaking News!
More to come...