Friday, January 27 arrival
Sunday February 5 departure (superbowl Sunday)
We spent 9 nights and 8 full days at Disneyworld. Arrived on Friday evening Jan 27. Biggest mistake we let Magical Express bring the luggage and it did not arrive until after midnight. Biggest mistake #2 is we did not pack any pajamas in our carry ons.
Magical Express was fine. The bus did sit for awhile before leaving. I guess they were waiting for it to fill up with more guests.
We arrived at CSR. We did not receive any of our requests. I think we had requested a couple buildings in Cabanas. However, they gave us Casitas building 5 and we loved it. It was close to the restaurant, and not too far from the dig site pool which we only visited one day. Also it was close to bus stop #2.
We are Cheryl 46, husband Eric 47, and son Dustin 6. Also along was my sister Karen. Her husband could not come along so she brought a friend from work.
Below is the view from our top floor room at Casitas 5. We loved CSR. We got a rollaway bed for our son. So each of us had our own bed! Heaven!
Weather: Great! It was shorts weather almost every day, as opposed to January 2010 when we only wore shorts once I think.
Crowds: January is a great time to go. The only lines were for the very popular rides and we got fastpasses for those. There did seem to be more people in the parks than 2 years ago the same week. But it did not really affect the line times.
We flew home on Superbowl Sunday which the game was in Indianapolis which is where we were flying into. We did have some trouble with delayed flights because of all the private ones coming in to land. Once we did finally take off, we circled about 7 times before they finally allowed us to land.
Anyway, onto the trip report:
[IMG]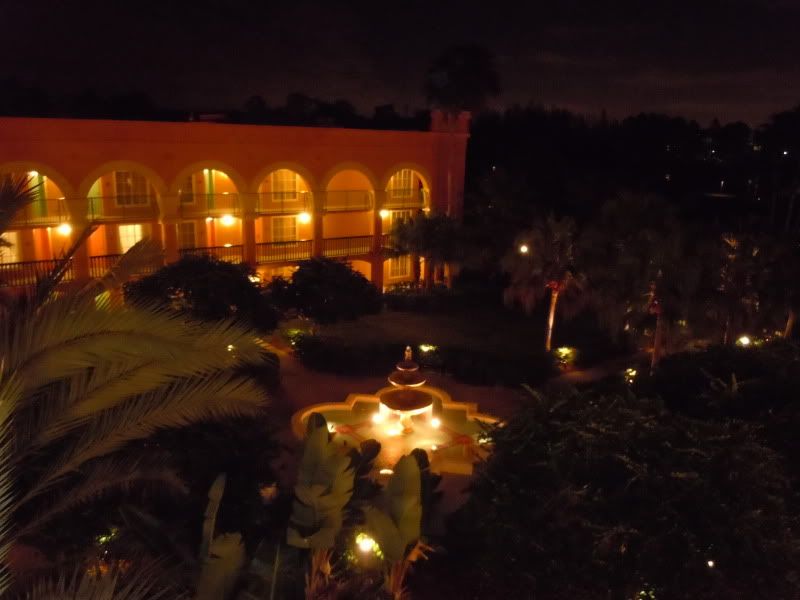 [/IMG]
We loved the buffet at the Pepper Market. It was a counter service. It was set up in stations and we served ourselves. The servers got our drinks for us. This is my husband Eric, and our son Dustin, age 6. And yes, we pulled him out of 5 days of 1st grade. We did homework every day and kept up very well.
[IMG]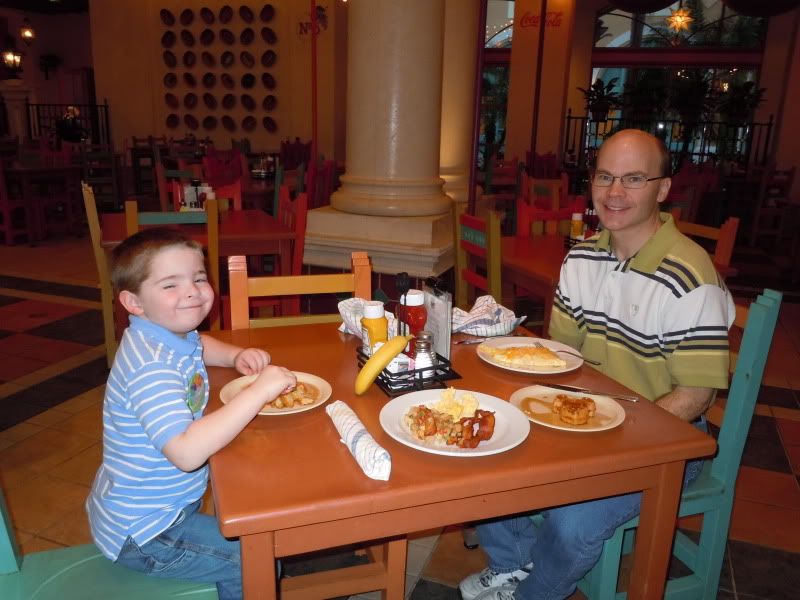 [/IMG]
[IMG]
[/IMG]
First day in the parks. We went to DHS. Might as well get the first biggie out of the way. I've never ridden Tower of Terror. None of us had. My sister said it was no big deal. Well, at the end of the ride, our son said "that was a bit much for me". My sentiments too. We sat out on the next ride. But my husband liked it.
[IMG]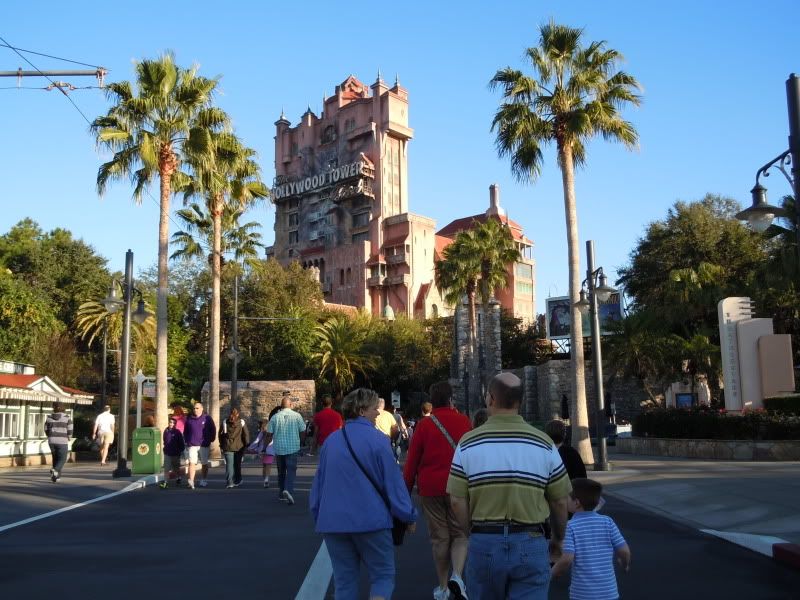 [/IMG]
Yay! We survived and Dustin and I waited in the gift shop for the other three to go again.
[IMG]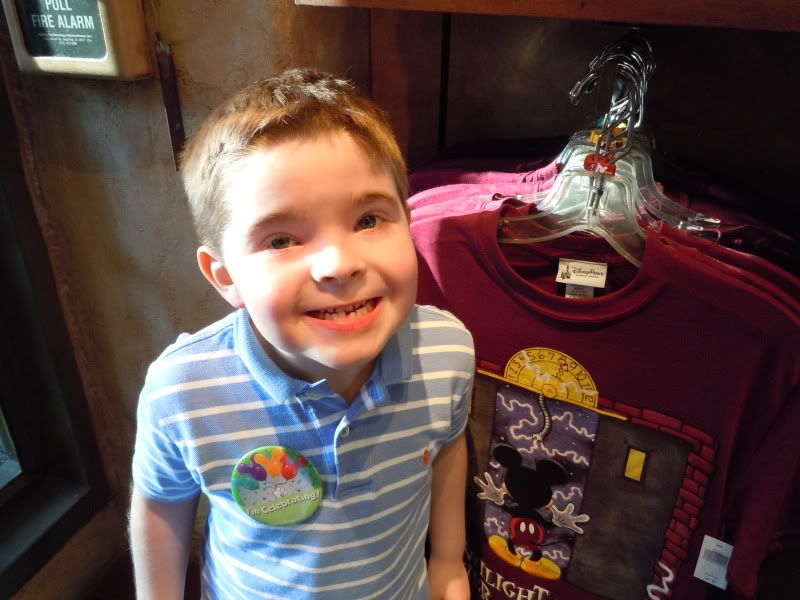 [/IMG]
[IMG]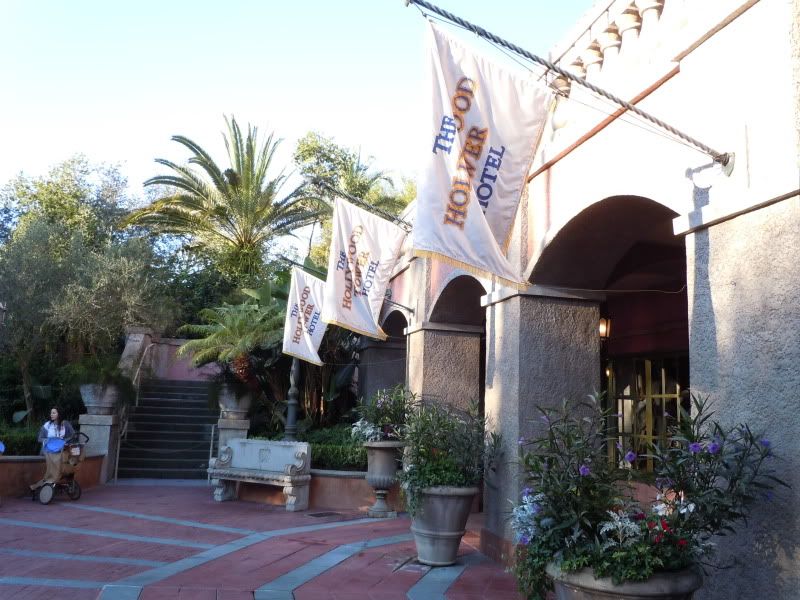 [/IMG]
[IMG]
[/IMG]
Side view of Tower of Terror, gift shop and exit is under this area.
[IMG]
[/IMG]
[IMG]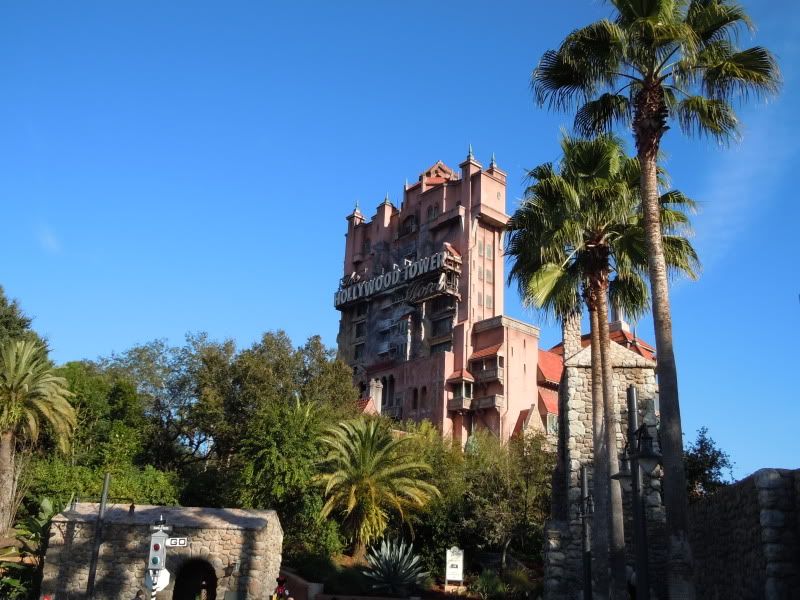 [/IMG]
[IMG]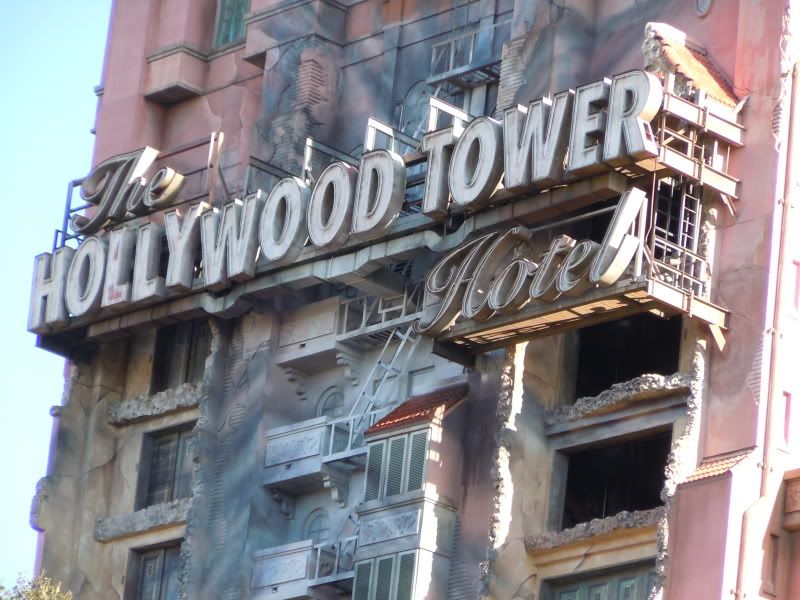 [/IMG]
Onto our very favorite ride: Star Tours! I bet we rode this 25 times. And once I was even the rebel spy. Darth Vader stopped our vessel and held up a picture of me. And when no one turned me in, our ride continued! We tried to ride as many times as we could so we could see every segment since every ride is different. My favorite scenes are the underwater one, and the snow one. I don't have a picture of the ride itself, but here's C3P0.
[IMG]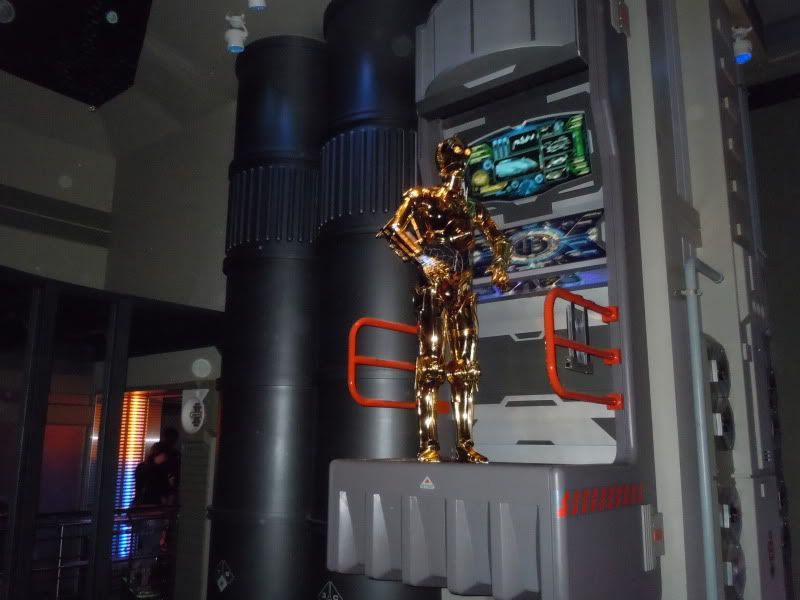 [/IMG]
Here is my husband Eric, and our son Dustin.
[IMG]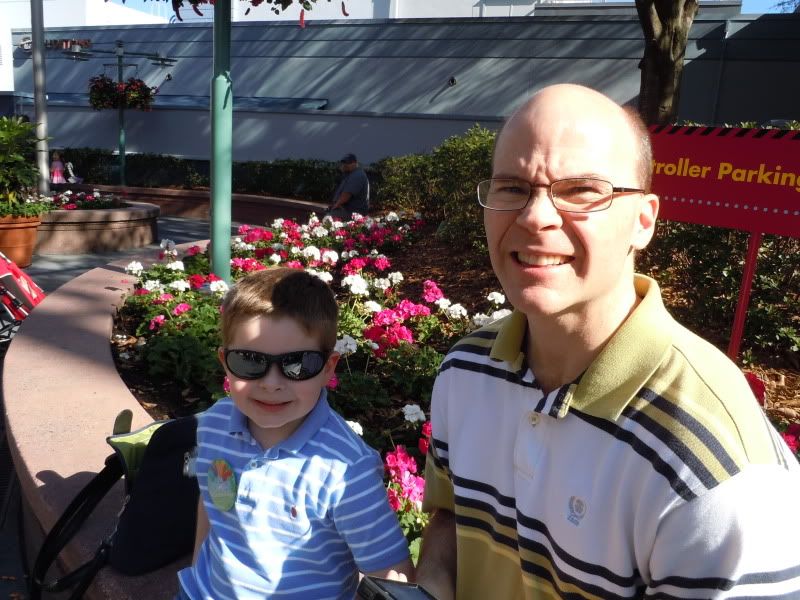 [/IMG]