And.... I just realized I don't have a lot to say about the engagement party, except that we had a lot of fun! So maybe I'll just post some pictures and maybe put some commentary.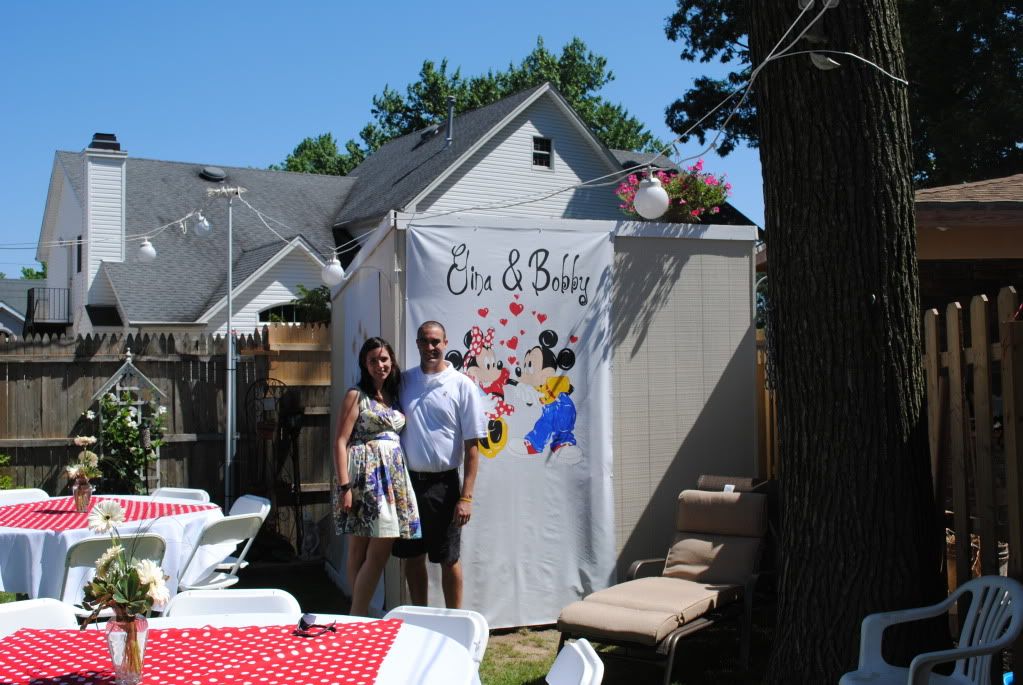 Bobby's mom put the whole thing together. She got a friend to paint banners. They are so cute.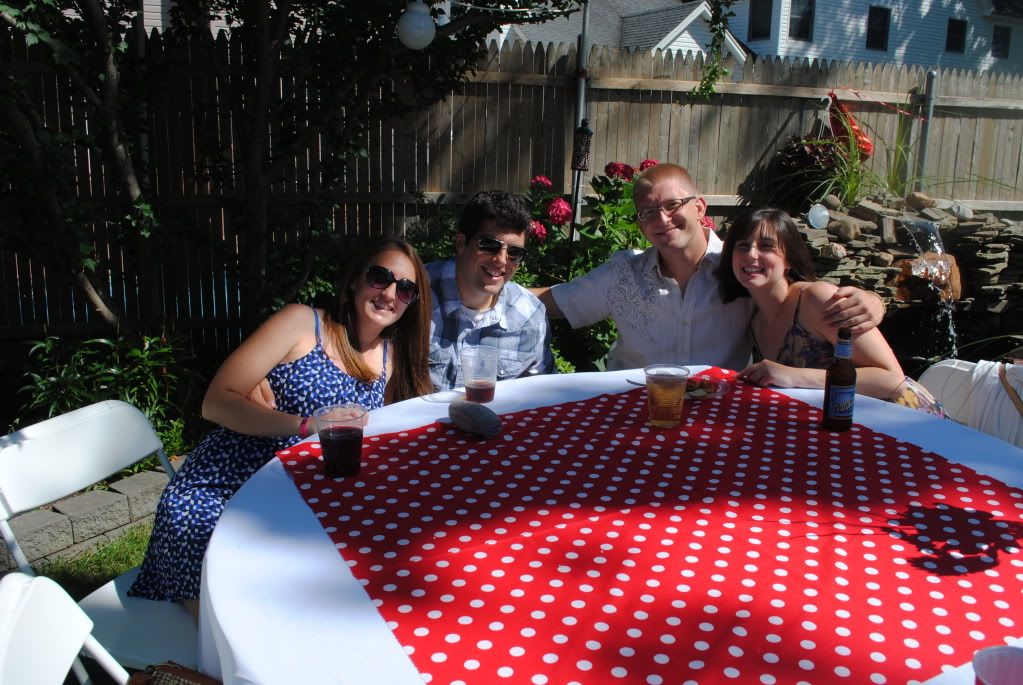 Val and Barbara with their boyfriend
My brother Johnny with his girlfriend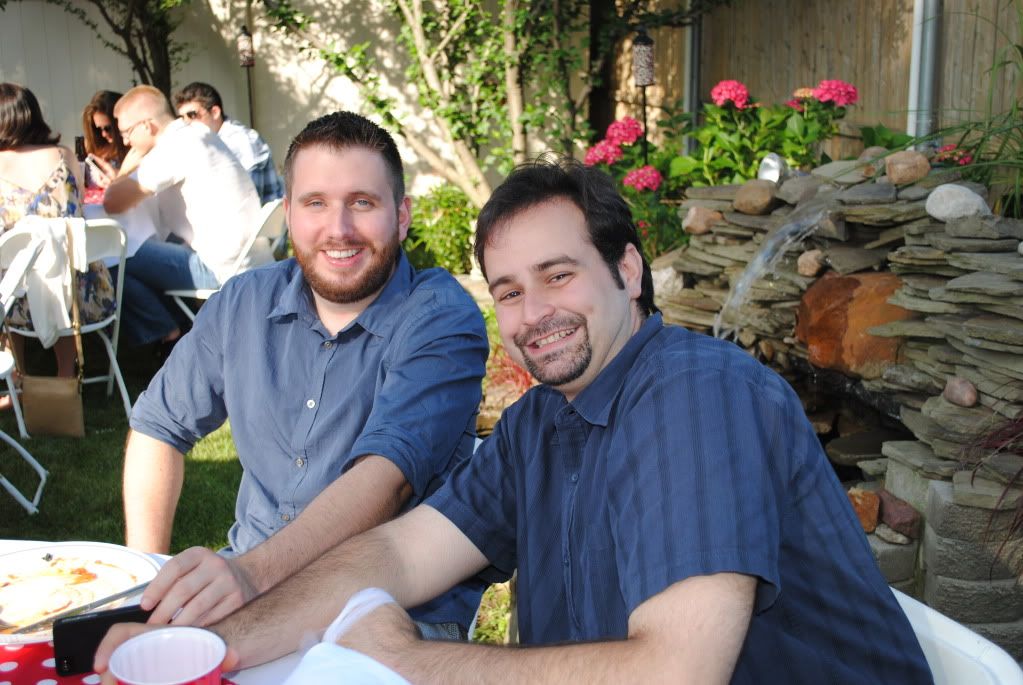 Mike and Eddie (two groomsmen)
bridesmaid Erika and Bobby's brother / BM Jimmy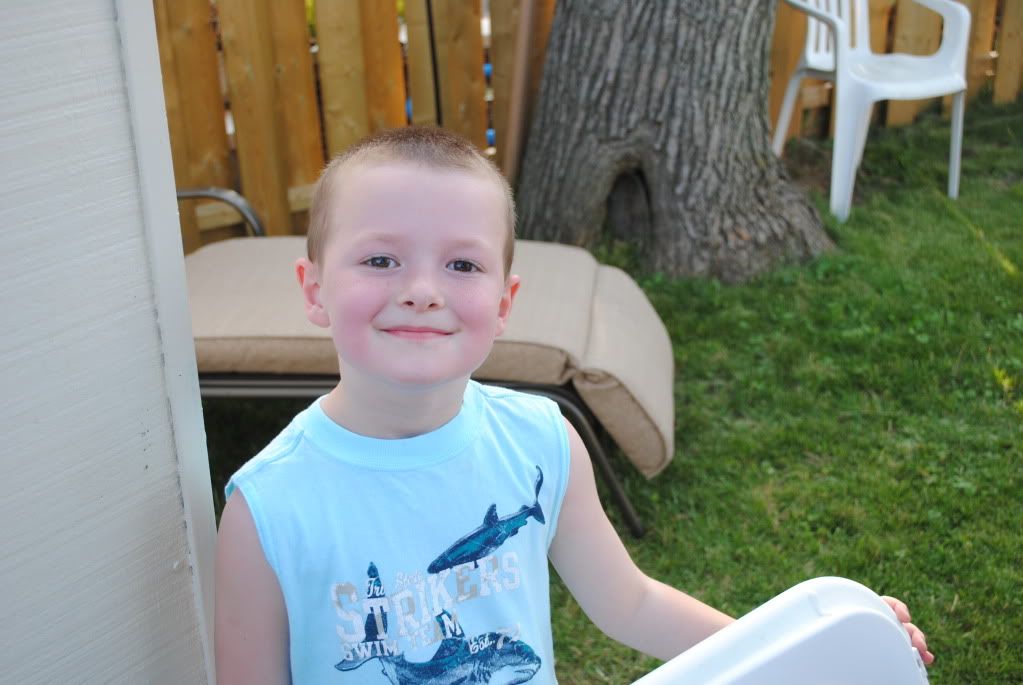 Our ring bearer - JD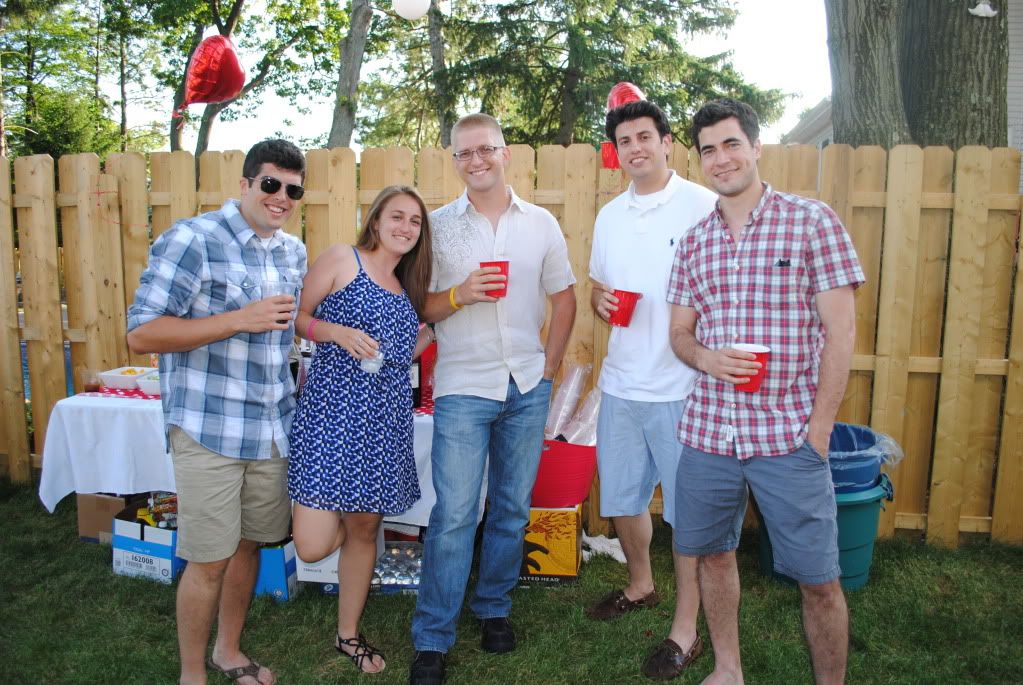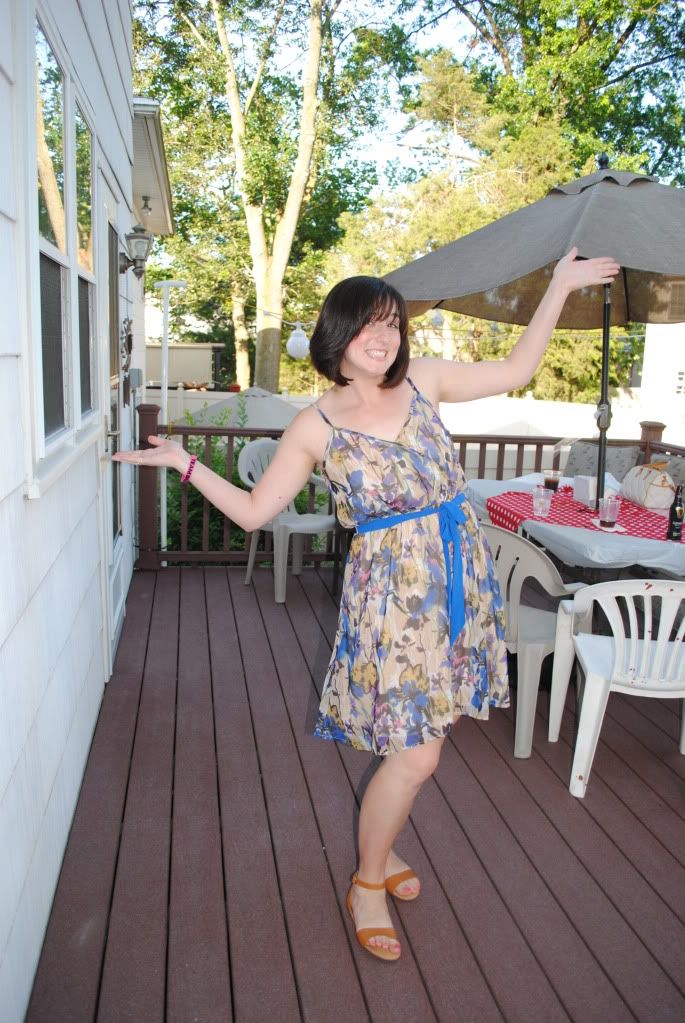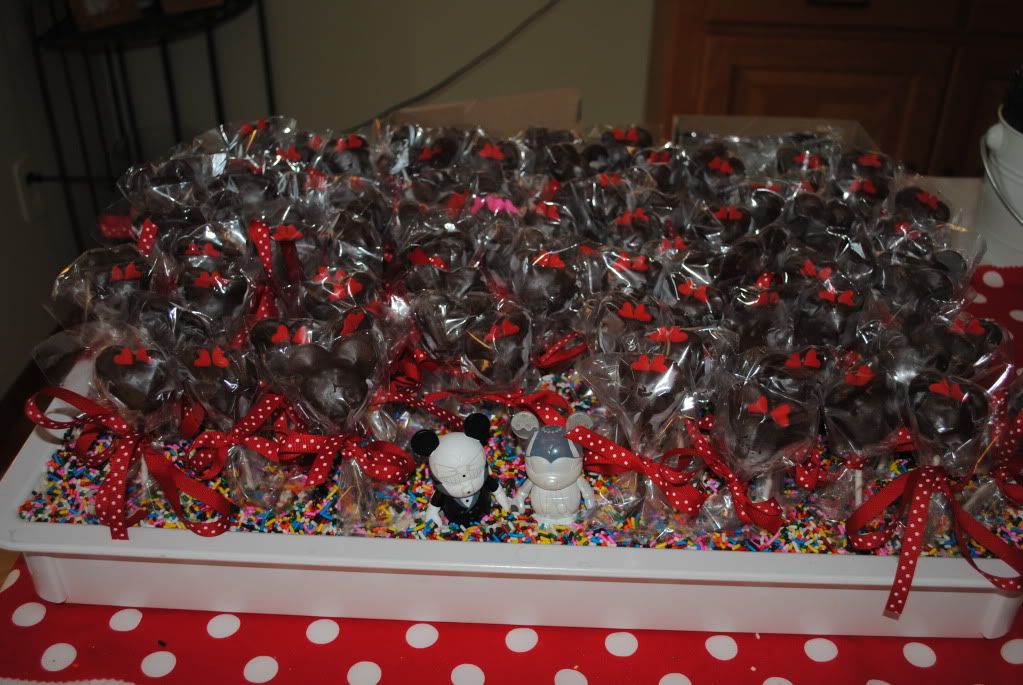 cake pops with a rainbow sprinkles garden!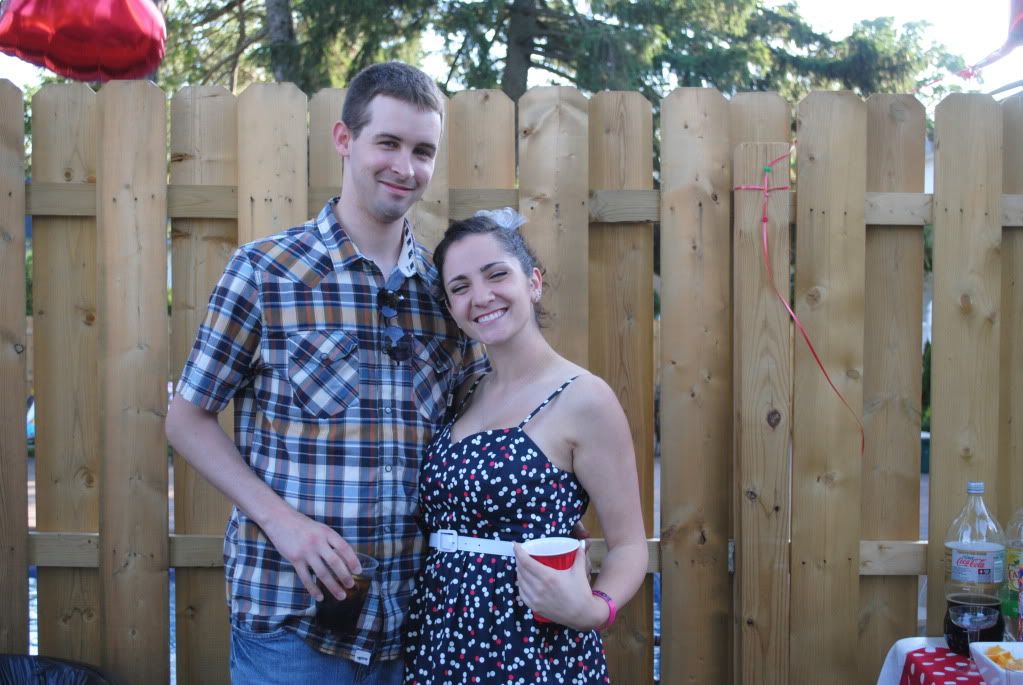 Sister Juliana with her boyfriend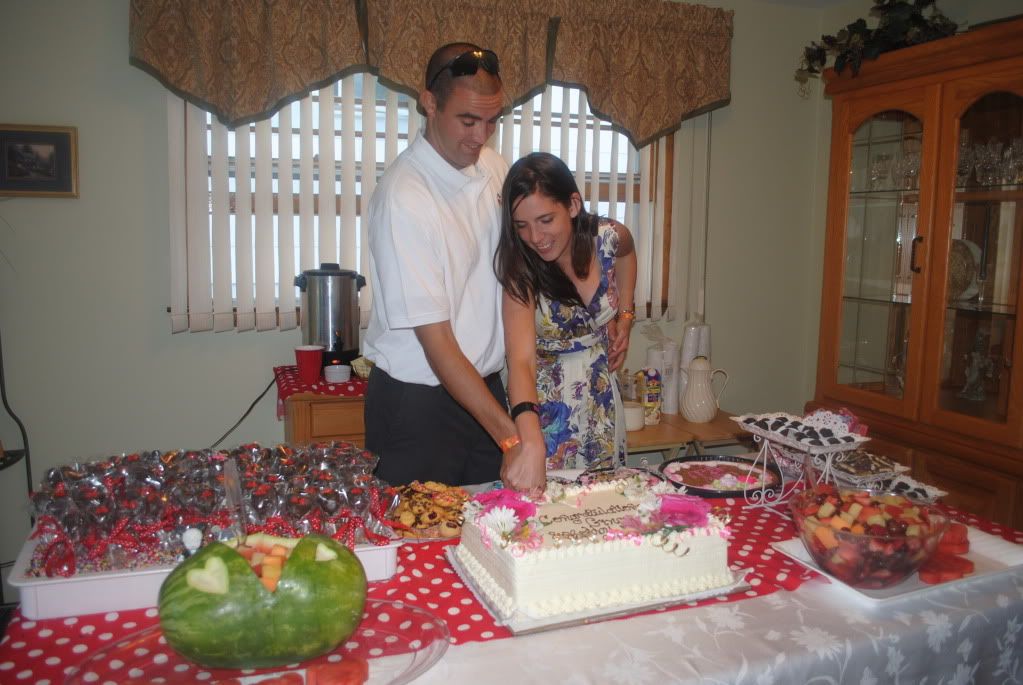 CAKE!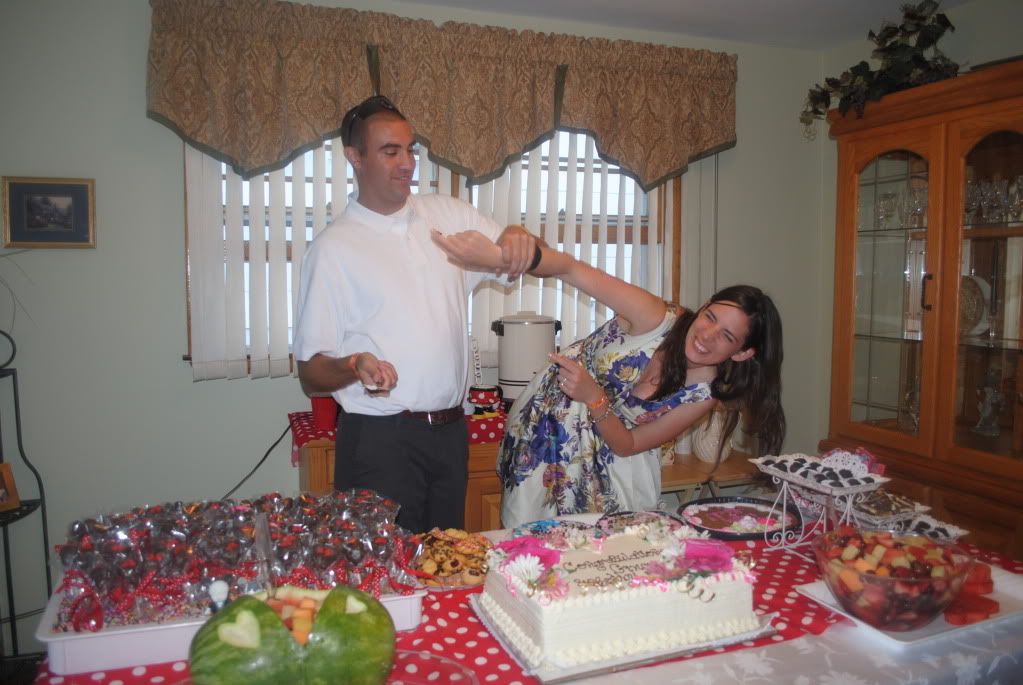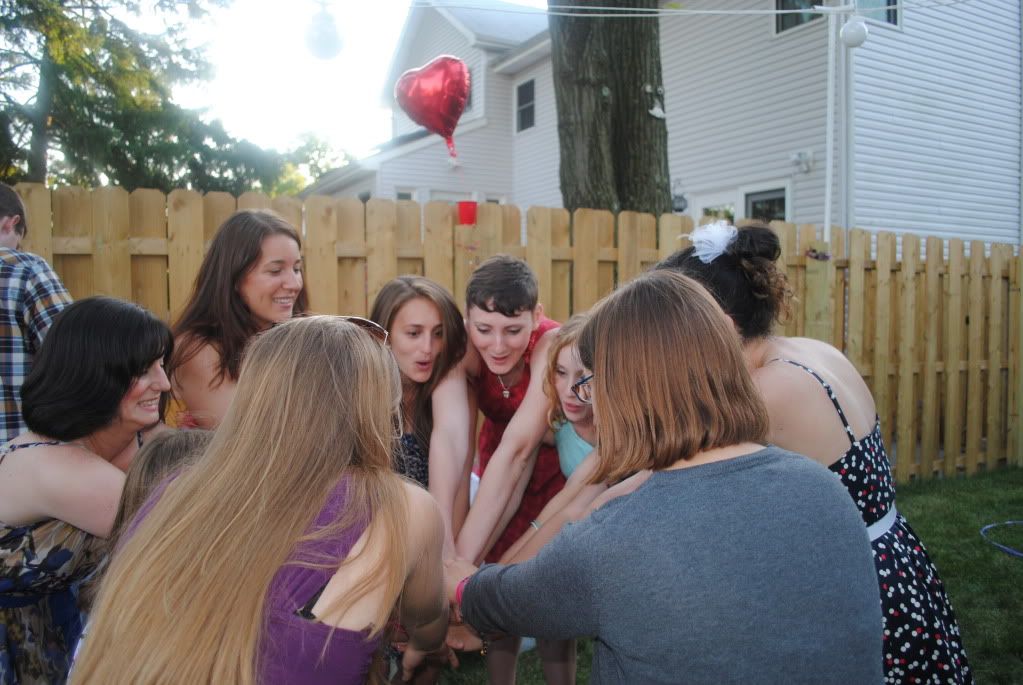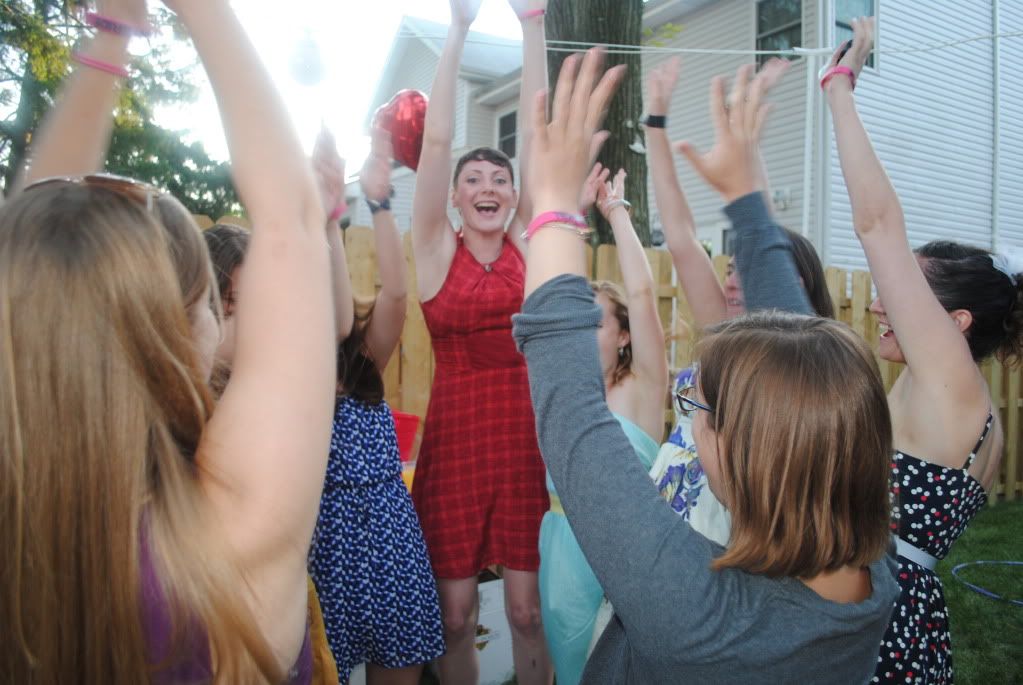 Team Bride cheer (obviously, lol)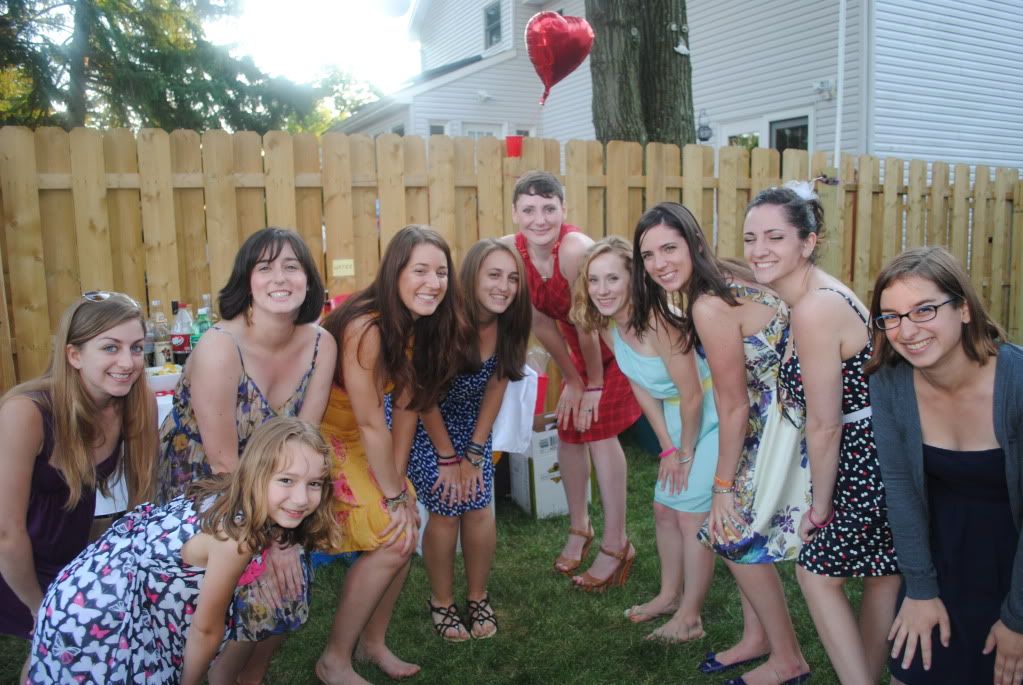 Sorority Squat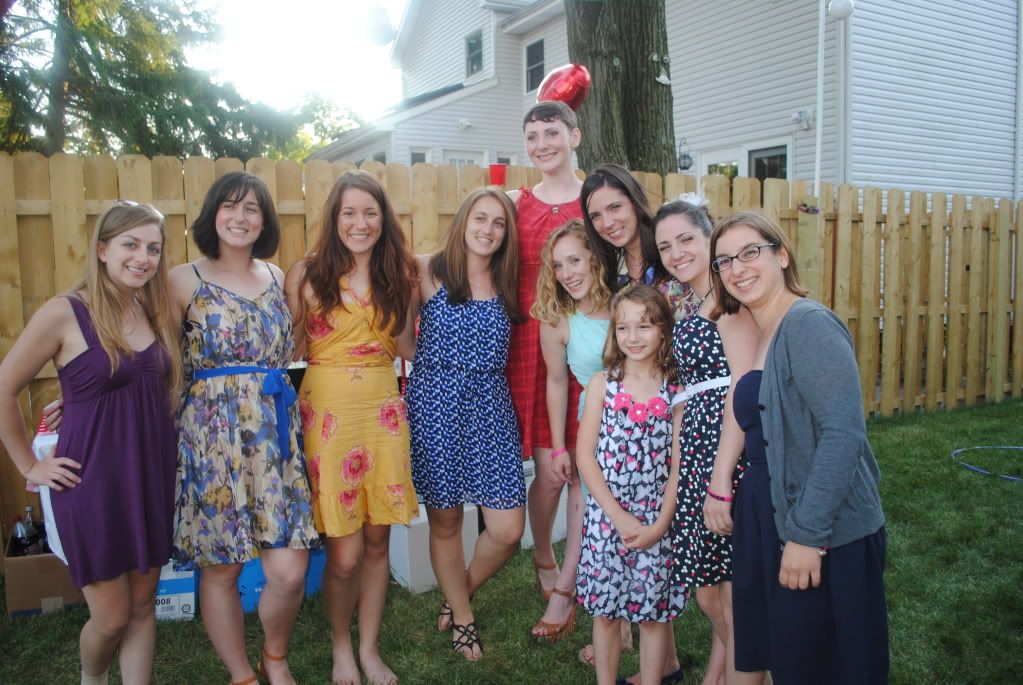 All my girls
Me and the Boys
Bobby's other best man (Matt) and his wife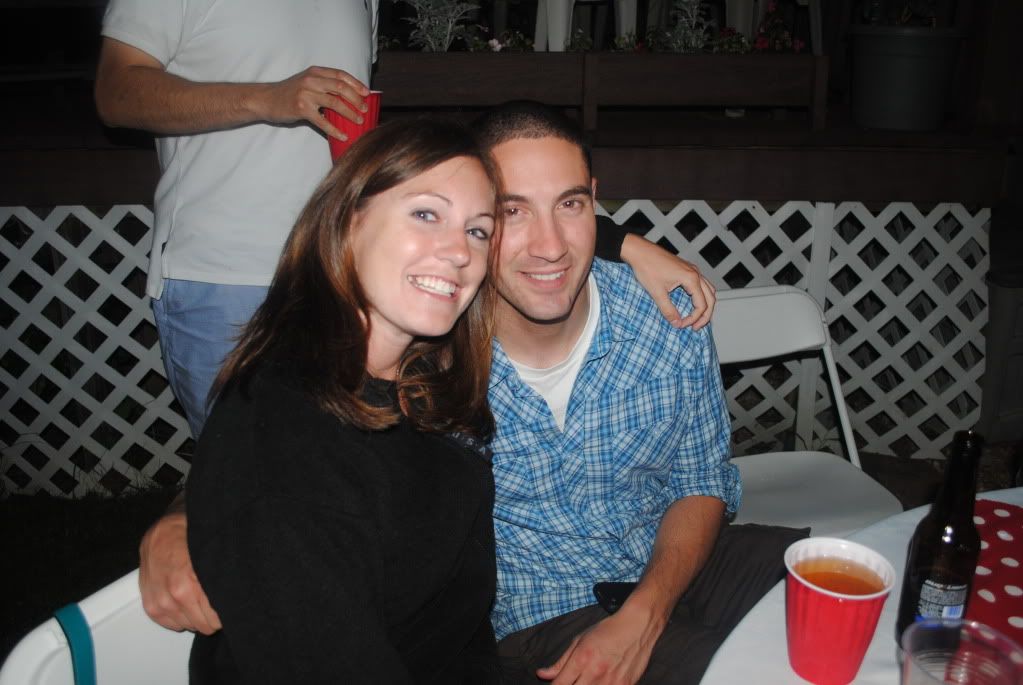 Bobby's groomsman's girlfriend and Bobby's brother