Well, I have been saying for literally MONTHS now, "I need to start our PTR!". Then, today I looked at our wall countdown calendar (we have a chalkboard wall in Chris' "gameroom" and i decided it need a touch of Disney so I drew a huge calendar and we draw a Mickey head over the numbers as we count down) and realized we were at 55 DAYS! That's right...55! EEEECK! Glad I noticed bc that meant we could start on our OTHER countdown board, one i made when we planned a more last minute trip about 3 years ago with 55 days left. This board had a note card with a Disney quote or fact everyday, and as the days pass, the cards come down! All that to say, this is long overdue!
Enough of all that, meet the cast of our trip!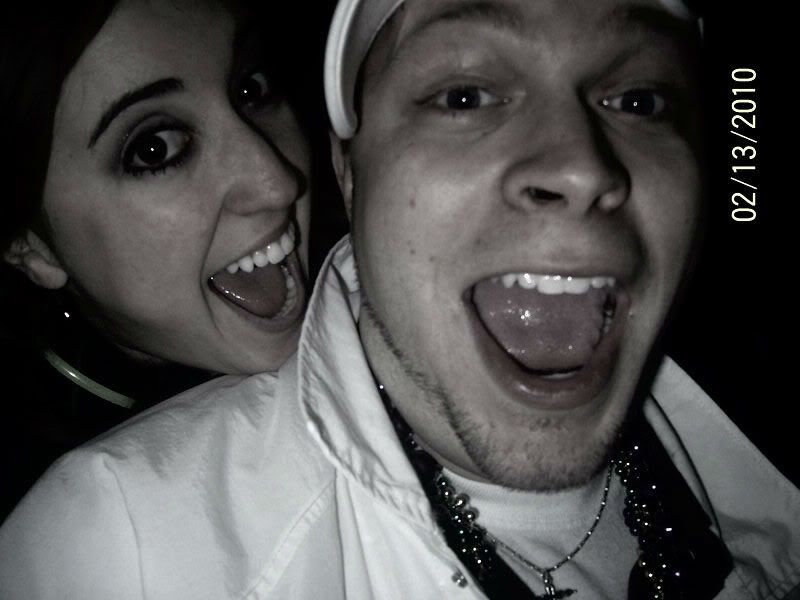 Huge cast, right? hehe It's just the 2 of us...me (heidilou) and that handsome fella (cjjenkins).
Anyway, I will be making him help me with intro's and plans tomorrow, but I figured if I could at least get a start...FINALLY...then maybe we would sit down and start this thing!
Hope some of you will read and comment...like I said, this is my first....but I'll try to be entertaining. And if I am not, CJJ sure is!