CHAPTER 3 – DAY ONE – ARRIVAL
A ROOM WITH A VIEW!
Saturday, June 9
My iPhone went off at 3:15AM and I got up to take a shower. We were in the lobby by 3:50 waiting for the shuttle. Got to the airport, checked in and went to our gate. None of the food or coffee shops open until 5:00 and I was dying for coffee.
Flight took off on time and we arrived in Orlando at 8:20AM.
We got right on Magical Express. It was very nice and everything went very smoothly. We arrived at the Wilderness Lodge and we checked in around 9:30. They had a room ready for us. I had booked a Standard room and we ended up being upgraded to Woods View room 5016.
This is our 3rd stay at WL and I have been upgraded all three times, the first two times to Courtyard view.
We walked into the room and this was my view.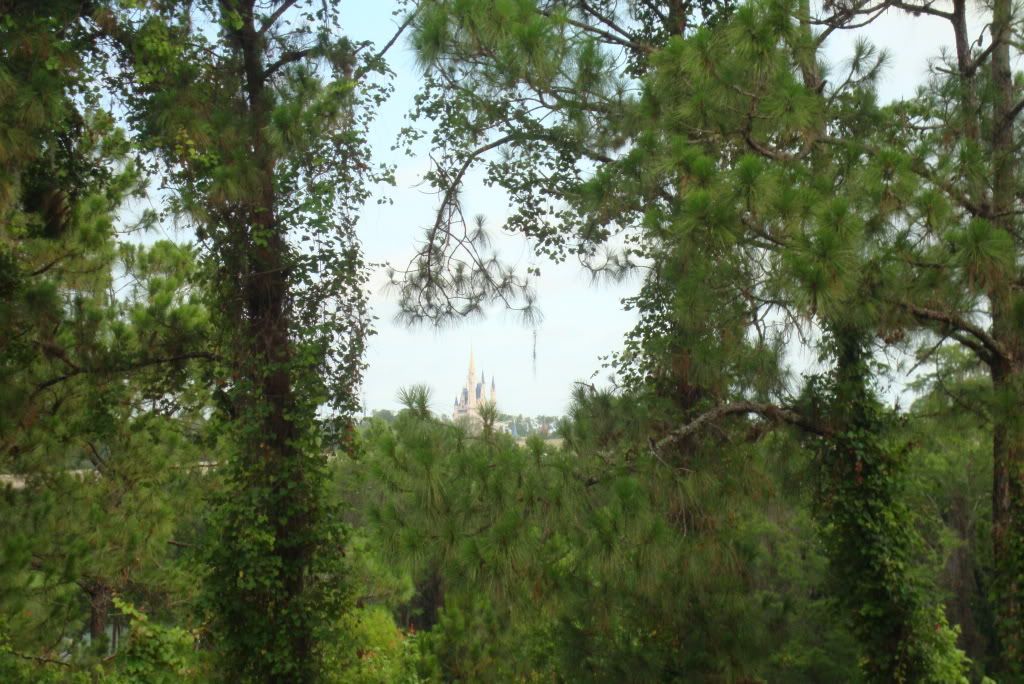 I was jumping up and down like a child. I could not believe I was looking at the CASTLE!!!!! We also had a view of the pond below which was so relaxing to sit by with my morning coffee.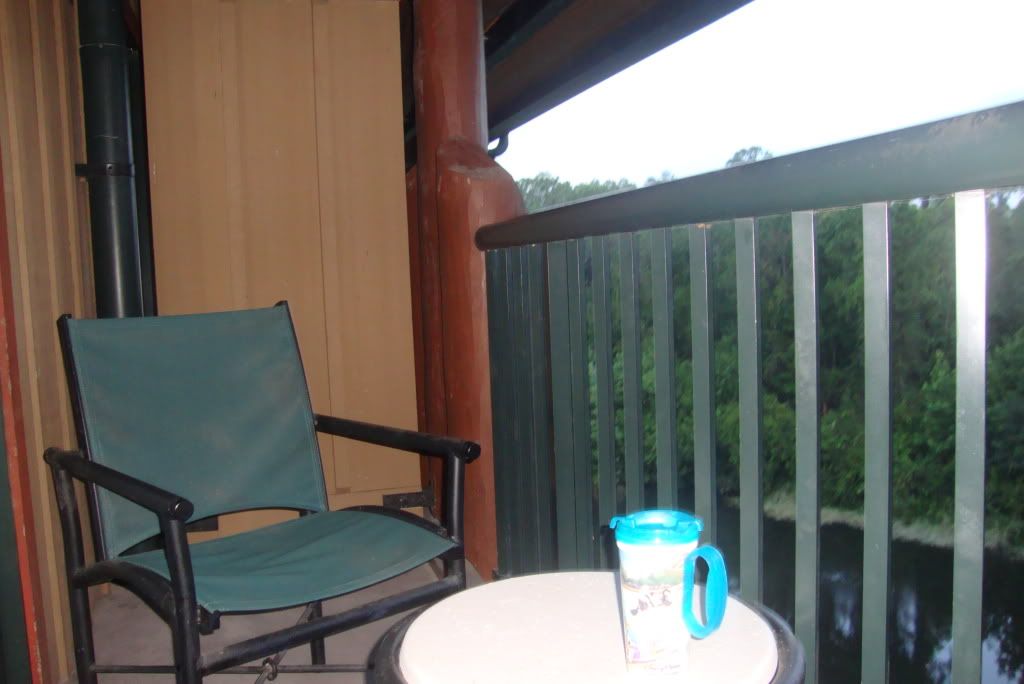 Our room was a newly refurbished room. We had new carpet in the hallway and new bedding.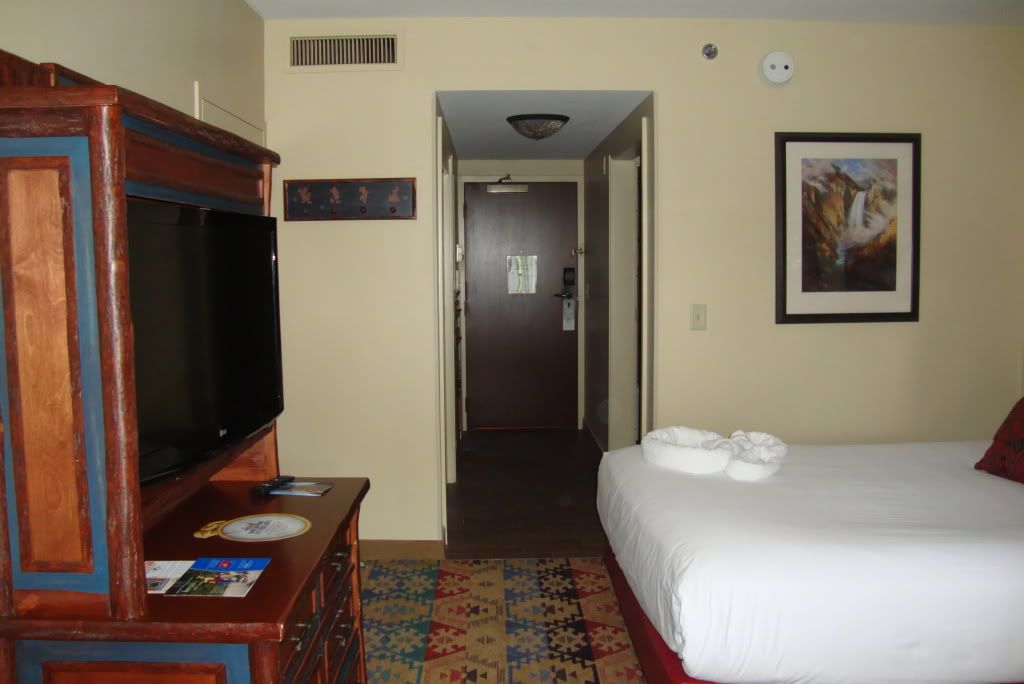 Another thing I love about WL is that you get to shower with Meeko, Bambi and Chip & Dale every day.
After we finished checking out our room, we were all starving so we went down to Roaring Forks for breakfast. We would unpack later.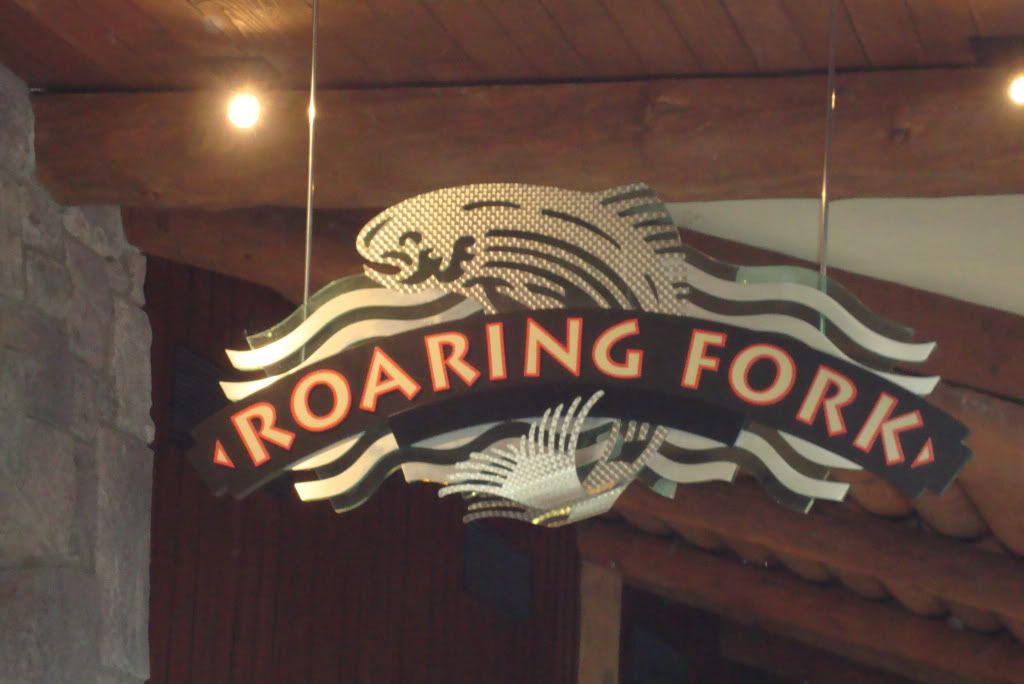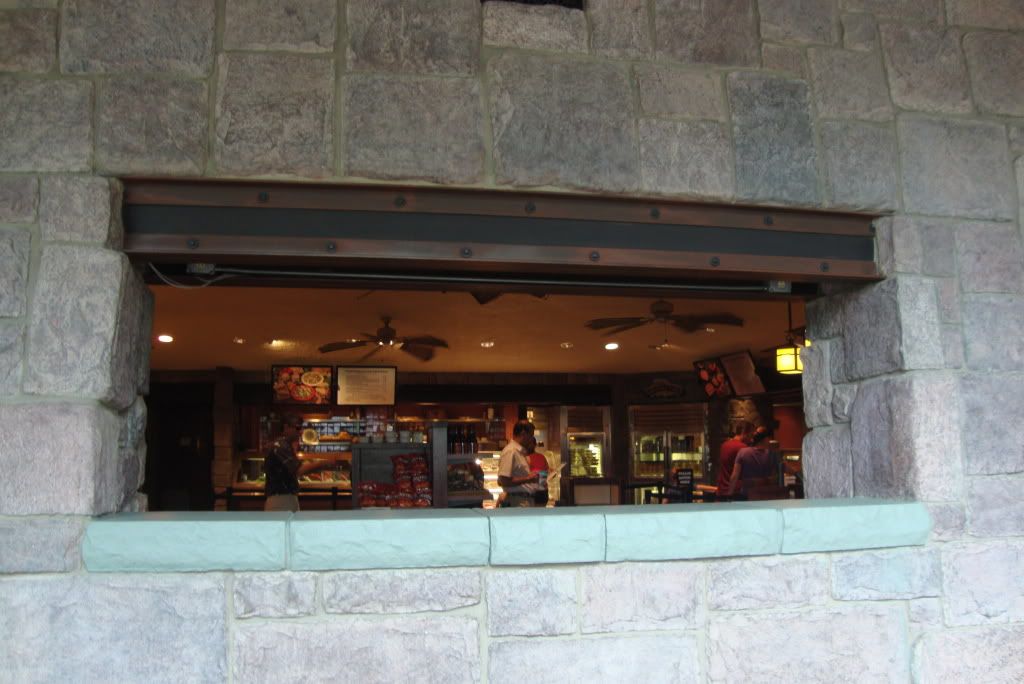 I had the child's breakfast. I just had to have Mickey waffles!!!!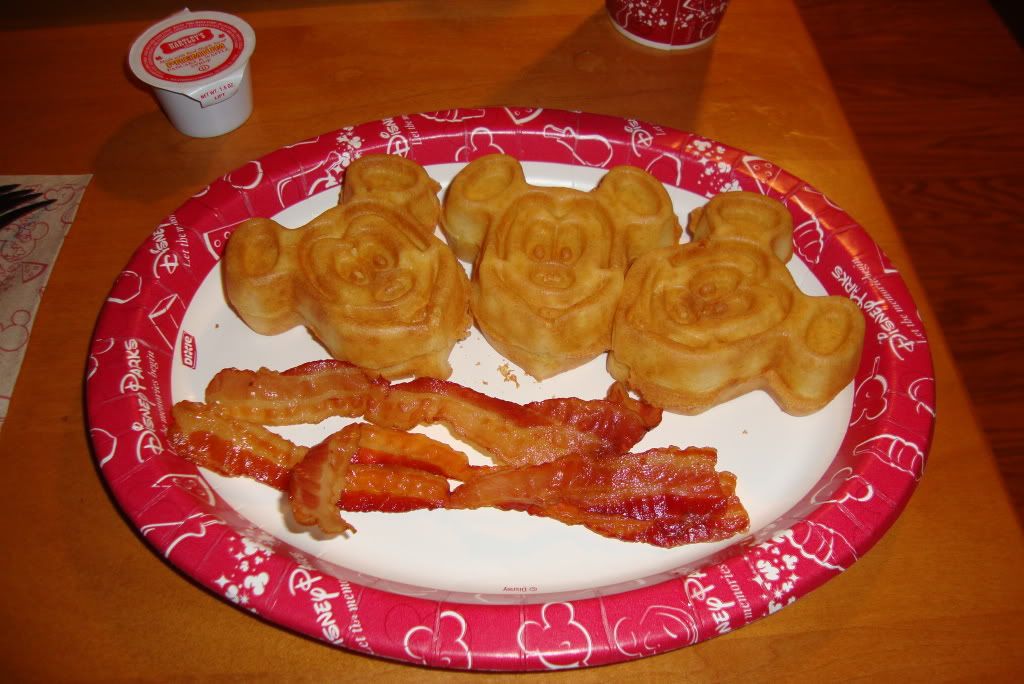 After we ate, we took the bus to the Magic Kingdom to "Let the Memories Begin!"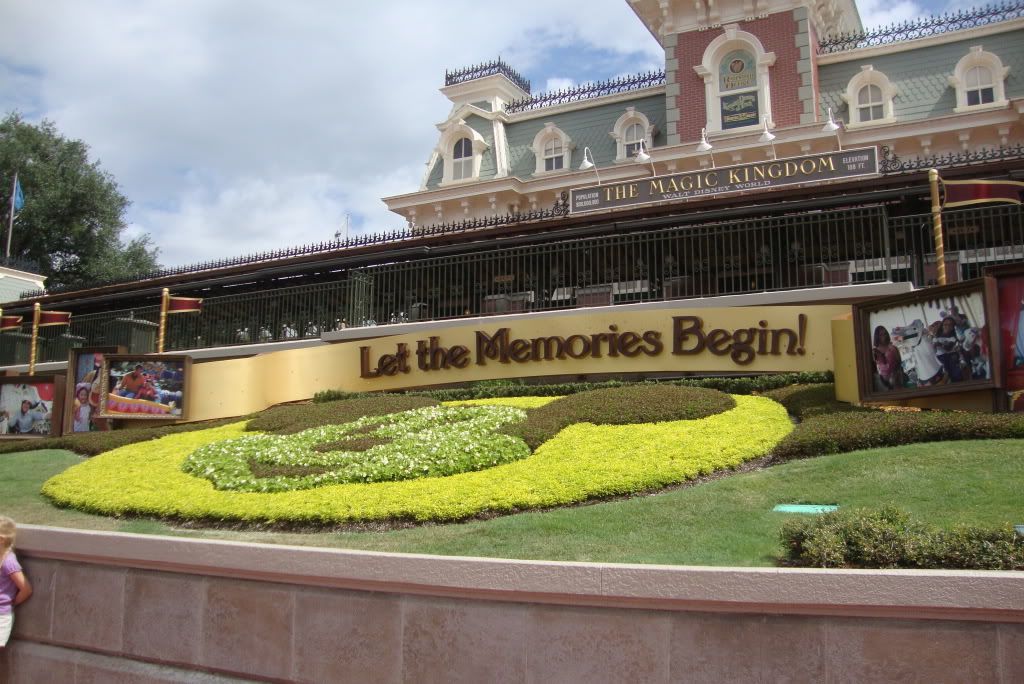 We are rope drop people so we're not used to getting to the parks this late. On our last trip in 2007, the Haunted Mansion was being refurbished so we all wanted to see it first. We hurried there right away and…it was down! Sigh! So we went around the corner to:
Big Thunder Mountain Railroad!!!It had a 30 min wait but we didn't care – we were ready to ride. After that we rode the Walt Disney World Railroad around the entire park. We headed back over to Haunted Mansion and it was open!!! Only a 15 min wait.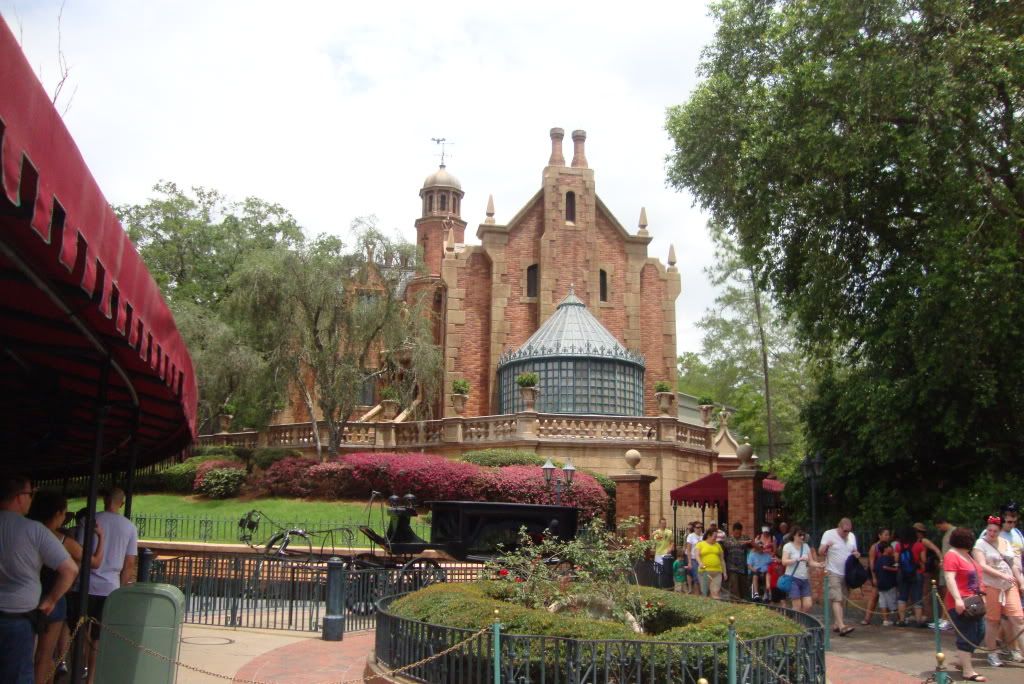 We walked over to Pirates which had a posted 15 min wait. It was more like 5 minutes. Near Pirates we saw:
I thought it was a pretty good likeness. We went to Jungle Cruise next which had a 30 min wait.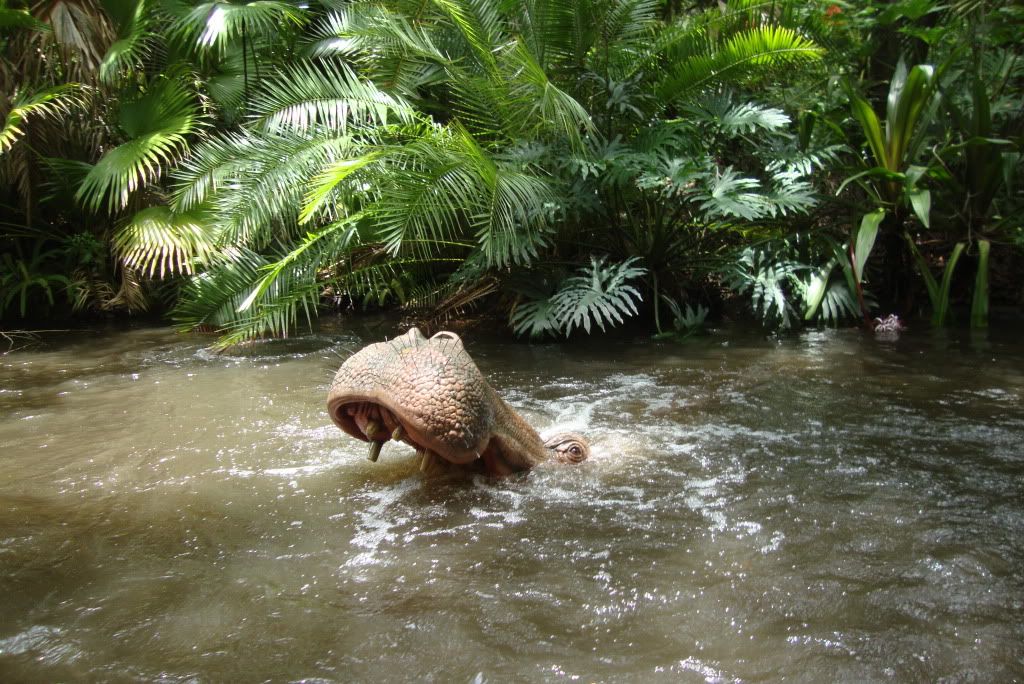 Doug was really tired by this time so he went back to WL. The boys & I decided to stay because Zach really wanted to go on Space Mountain. It had a standby time of 70 minutes but he was still determined. Since it's an air-conditioned wait and it would be our last ride of the day, we decided to stay. It was worth the wait.
We got back on boat to WL.
Doug had texted me that he was at Trout Pass (the pool bar) so I headed there. The boys headed back to the room and saw an armadillo on the way. For weeks prior to the trip I kept insisting that this would be the year I would finally see an armadillo. I have only seen pictures of them. I have never even seen one in a zoo. They came running back over to Trout Pass to tell me that they saw one and rubbed it in. I consoled myself with this little beauty - Banana Cabana.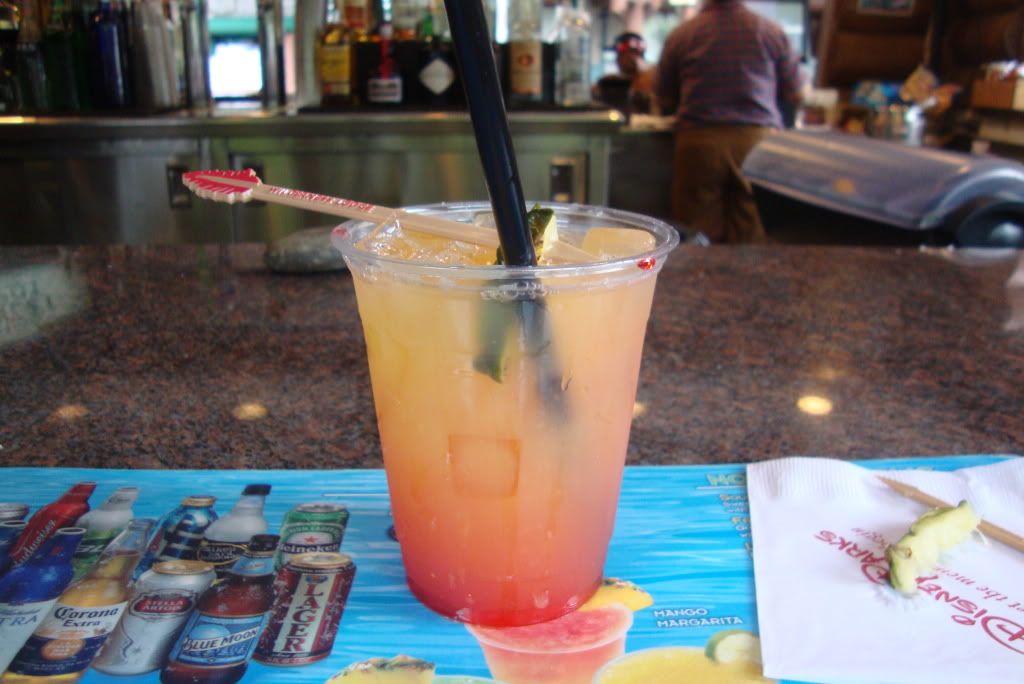 We hung around the Lodge for the rest of the afternoon and then headed to the dock to catch the boat to Ft. Wilderness for our dinner at Trail's end.
On the boat dock at the Wilderness Lodge: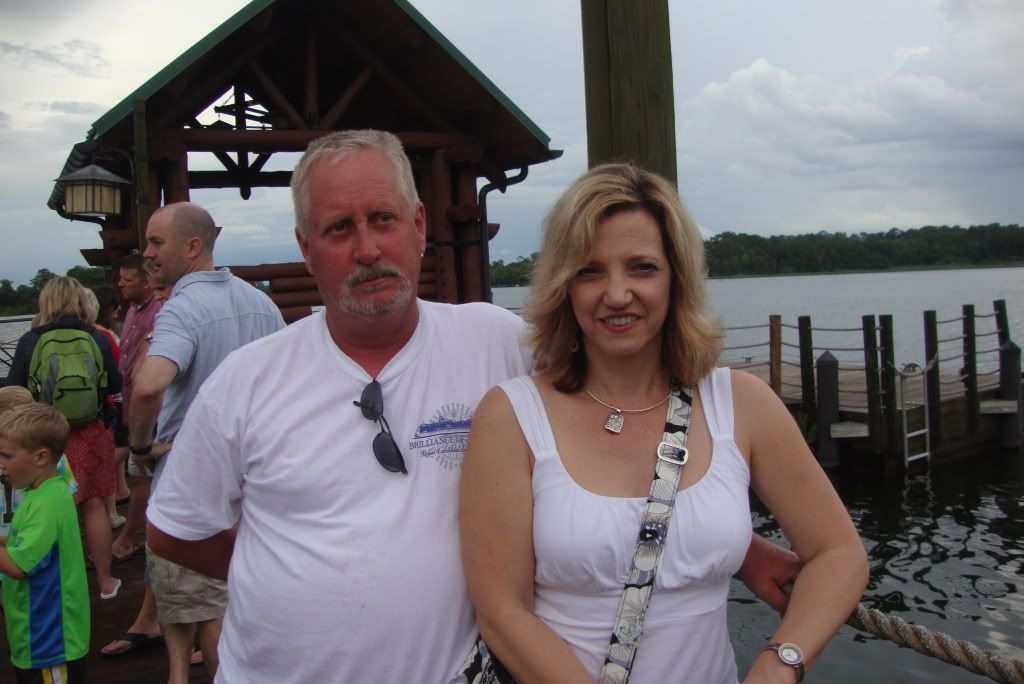 Trail's End is an all you can eat barbeque. It has peel and eat shrimp, beef brisket, ribs and the same fried chicken as the Hoop Dee Doo Revue. They serve their drinks in mason jars. I had the unsweetened ice tea and it was very good. This place is a favorite of the guys. After dinner we went back and called it an early night because we planned on rope drop for the Studios in the morning for the last day of Star Wars Weekends.
Good night Castle!