Hello All! This is my first PTR and am very excited about it!
First things first, let me introduce ourselves!
Who we are:
My name is Megan and I am 27 years old. I just graduated with my Bachelors Degree in Special Education and I have been working with students with Autism for six years. My DH's name is Mike. He is 26 years old and is an accountant. We met on August 13, 2005 and took our first Disney trip that January for a surprise Disney trip that he took me on. We continued with tradition and took a Disney trip at least once a year. He proposed in Disney World on the beach at the Grand Floridian by the Wedding Pavilion in June 2009. We were married on August 13, 2011, six years to the day we met. Our plan for our honeymoon was to go to WDW for 5 days and then St. Maarten for a week. However, there aren't any direct flights from MCO to St. Maarten and it was just way to expensive just in flights alone. So we made a promise that we would go for our one year anniversary and here we are!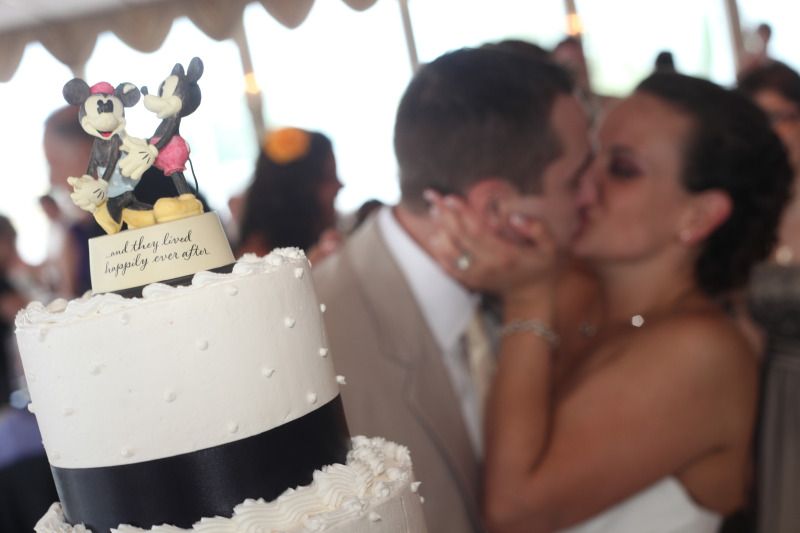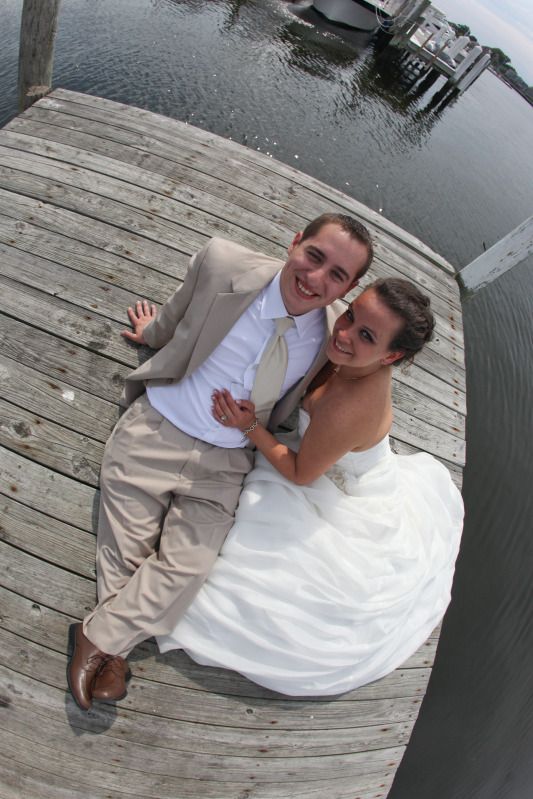 Travel Dates:
August 9-16, 2012. We'll be there for our one year anniversary!
Where we are staying:
We are staying at the All-Star Sports. We stayed here in 2009 and really enjoyed it. We are very rarely in our room except for sleep, shower, and the occasional swim so for us its perfect! Plus, we like being the first bus stop of all the All-Stars lol
ADR's:
I only made three. Here they are:
Saturday 8/11- Le Cellier for lunch. We were here for the first time the last time we came (June 2009) and we cannot wait to go back!
Sunday 8/12- Hollywood & Vine for the Fantasmic! Dinner Package. This is my THIRD time with this. The past two times it rained and Fantasmic was cancelled. If it rains a third time, I quit lol
Monday 8/13- Artist Point. Anniversary Dinner! I thought long and hard about where I wanted to go. It was between this and California Grill. However, we wanted to go back to "our spot" after dinner to watch the fireworks and I heard great reviews from friends that live in the area about Artist Point. So I'm really excited!
Itinerary:
I have a tentative itinerary. This is the first time we have gotten the Park Hopper option (I know, where have we been lol). Normally, I would check the crowd calendar and from there decide what park we were going to go to that day. So here is the tentative plan lol.
8/9- Arrive. Check In. Water Park. DTD
8/10- AK/MK(EMH)?
8/11- EP
8/12- HS/MK(EMH)?
8/13- EP/HS (EMH)?
8/14- AK/EP (EMH)?
8/15- MK
8/16- Check out
EP or AK. Airport
We don't have any special plans right now but we'll see what happens!
I still have to book our airfare. Right now its looking like we are going to take Jet Blue from Newark (we are from Central, NJ) since it is a.) the closest and b.) the cheapest as of now. I usually do an early flight on the way down and a later flight on the way home. Hopefully, I can get this to work again
Thank you for checking out my PTR! I'll keep everyone updated as we get closer! 50 days!
__________________
(Me, 28),
(DH, 27)
11/98- 1st trip with family, Off Site
, 12/00- Contemporary with family, Christmas Trip
5/03- All-Star Sports, Senior Trip
12/04- Off Site with family, Christmas Trip
1/06- 1st trip with DH, Off Site
8/07- 2nd trip with DH, Family Condo
4/08-3rd trip with DH and family, Family Condo
8/08- 4th trip with DH, Family Condo
6/09- All-Star Sports, 5th trip with DH and Family, Engagement!
8/12- All-Star Sports, 6th trip with DH, 1st Anniversary!
, 8/2013, 7th trip with DH, 2nd Anniversary
:
Check out our PTR for August 2013!!
http://www.disboards.com/showthread....3#post49125373