DIS Veteran
Join Date: Feb 2010
Location: Second star to the right, and straight on til morning
Posts: 1,589
Island Hopping: A WDW PTR for Sept. 2012-- Link to TR! 10/10
---
Here we go again! Our wild bunch has decided to invade Walt Disney World yet again, and this time we are doing it on Island Time! That has many meanings to us, so you'll just have to stick around and find out what we're talking about…good luck on that, by the way…most of the time we don't even understand ourselves!


Who are the island-dwellers, you might ask? If you read my first ever TR, "Twirling Through the World", you no doubt remember the five of us (for better or worse)
. If you've never had the pleasure (?) of meeting my family, then WELCOME! I'm so glad you've decided to follow us on what is sure to be quite an adventure! Here are the tour guides: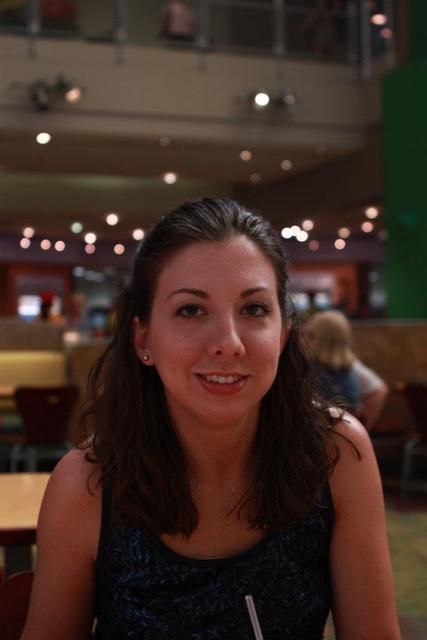 First up, ME! I'm Jennifer. I'm a 29 year old stay-at-home mom to my three spectacular children. Disney planning became a surprise obsession of mine before our first trip in 2009. We've been back every year, even when I was hugely pregnant! I love reading British history and historical fiction and watching "Magnum, P.I." on Netflix. Don't judge!

Favorite Park: Epcot for myself, Magic Kingdom for the joy I get watching my kids have fun
Favorite Ride: "it's a small world" and Soarin'. Yes, really.
Favorite Disney Movies: Peter Pan, Mary Poppins, and Finding Nemo
Favorite Disney Songs: "You Can Fly" and "I See the Light"
Favorite Disney Restaurant: Chef Mickey's. Yes, really, again.



This is my DH, Brandon. He's a 32 year old Civil Designer for the Water Resources Dept. of an engineering firm. I don't know what that means either, so don't feel bad. Computers. Dams and levees. Pipes and drains and flood planes. Something along those lines, and a paycheck is magically deposited in our bank account twice a month. Brandon's obsession is photography, and he is usually successful in convincing me to allow him to get more camera gear just by saying, "You know how awesome our Disney pictures could be if I had this??" He knows I'm a pushover for all things WDW vacation related. He is also very artistic, and while he looks nothing like Magnum, he's still cute and I appreciate that he does not rock the short shorts and open Hawaiian shirt…yet. He doesn't do the Disney planning, but he loves all the hype before, during, and after a WDW vacation, and he is all about being silly on our trips, as evidenced by the above picture!

Favorite Park: Epcot
Favorite Ride: Rockin' Rollercoaster
Favorite Disney Movie: Blank Check
Favorite Disney Songs: "There's a Great Big Beautiful Tomorrow"
Favorite Disney Restaurant: Sci-Fi Dine-In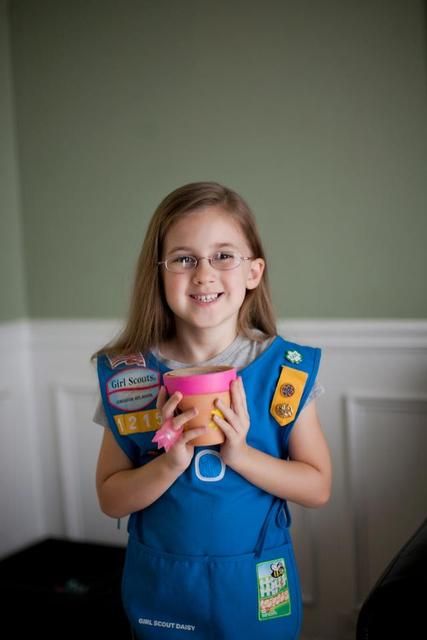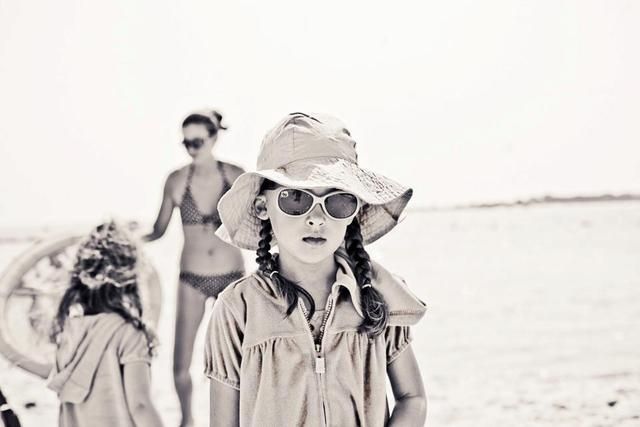 Here's our oldest, 6 year old Julia. She'll be starting first grade soon, but she's more like a thirty year old. Her reading level most likely surpasses mine, as does her attitude sometimes. Julia's a planner like her Mommy, and she very much lets her displeasure show if things don't go how she planned in her head. She's a protective older sister and loves playing with her siblings. She gives hugs and kisses all day long with no prompting. Her current hobby is writing and illustrating books, and she is one spoiled princess.

Favorite Park: Magic Kingdom
Favorite Ride: Soarin'
Favorite Disney Movies: Any of the million of "Buddies" movies…you know, the dogs that talk? All of them.
Favorite Disney Song: "Hawaiian Rollercoaster Ride" from Lilo and Stitch.
Favorite Disney Restaurant: Chef Mickey's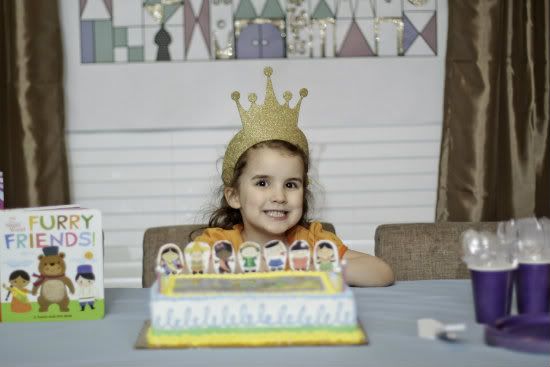 Next up is Brynn. Brynn's 4, and she is full of love, energy, and pixie dust. My last TR was named after her because she really does twirl and bounce around wherever she goes
. It's rather endearing and you can't help smiling when you're around her and her enthusiasm. We recently found out that her constant movement is part of her diagnosis of Sensory Processing Disorder, but we don't think it's negative at all! If you're not familiar with SPD, it pretty much means that the brain has trouble processing the information your body is sending. It looks different for everyone. In Brynn's case, she seeks some sensory experiences (spinning, bouncing, being in constant motion) and avoids/is upset by some (loud/sudden noises, sticky hands, any temperature above lukewarm—it's hot to her, certain textures, light touch). There's more to it, but that's it in a nutshell. In addition, she has recently been diagnosed with Asperger's. Luckily, her other issue, a dairy allergy, is going away, and she now can tolerate moderate amounts of any dairy food except yogurt. And since there's only one food she can't eat, we don't have to go through the allergy dining experience this time
! YAY! Brynn is the happiest and smartest four year old I know. To know her is to love her!

Favorite Park: Magic Kingdom
Favorite Ride: "it's a small world"
Favorite Disney Movies: Her DVD of the ride through for "it's a small world." She also likes most Disney Junior shows.
Favorite Disney Song: "it's a small world." On repeat. Noticing a trend here?? As odd as this sounds, this whole ride/song is very comforting to her, so we hear it and see it A LOT. I think we all love it even more because it makes her so happy!
Favorite Disney Restaurant: Pinocchio Village Haus…because it overlooks "it's a small world."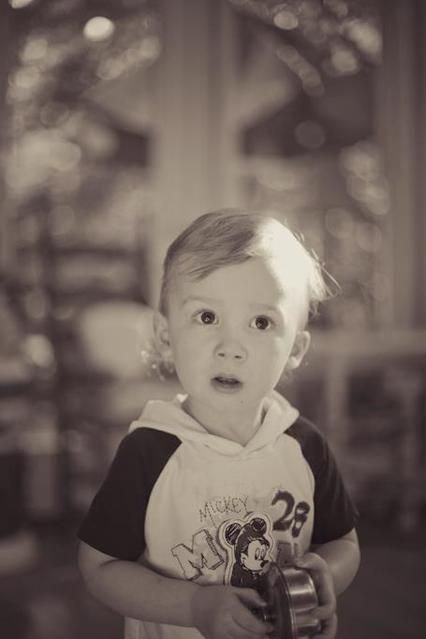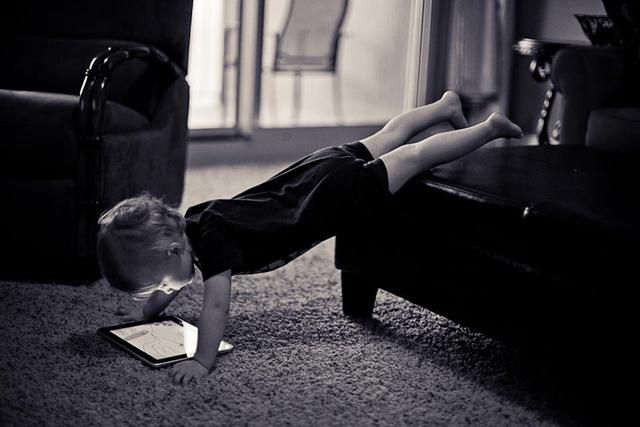 Last is our baby, Sawyer. He's almost two. He's a funny little guy who charms everyone and has such a big sense of humor already! He is such a sweetheart, but he can put up a fuss when he wants to! He is in love with the Fab Five, especially Mickey. In fact, his first word was not "Mama," but "Minn-uh," which he used to call both Mickey and Minnie. Now he gets them all straight and I sort of miss that mispronunciation!

Favorite Park: Magic Kingdom
Favorite Ride: Any of them. He loves to yell, "Wheeeeeeeeee!"
Favorite Disney Movies: Disneyland Fun Sing-a-long Songs, Beach Party at Disney World Sing-a-long Songs
Favorite Disney Song: "it's a small world"
Favorite Disney Restaurant: Chef Mickey's

Our trip is scheduled for September 14-23, and we're going to be hopping resorts for a split stay.

Please join in on the fun and let me know you're here! We're hoping for rope drops and relaxation, but I'm betting we're in for craziness and chaos. No matter what, I know it will be fun!

Pull up a lounge chair and take it easy with us….ahhhhh…

Next Up: Decisions, Decisions...

Handy Dandy Links:
Resort Choices--A Crazy Trip Through My Mind
ADRs: Feeding the masses...aka our family!
News and Big Purchases
Driving Day and Day 1 Plans
Real Life Update...does this sound familiar?
Day 2 Plans...ONE MONTH!
Obsessive Clothing Planning at its best.
My Disney Box Insanity
Ch-ch-ch-ch-changes!!
TEN DAYS!!
NINE DAYS!! And some rambling.
ONLY ONE WEEK! Quick Plans Run-down.
ONE MORE SLEEP til Disney!
It's Disney Day!!
We're home...and not the magical home...
Link to Trip Report!
__________________
Jennifer and Brandon
, 2 Princesses and a PrinceSept. '09 (Pop), April/May '10 (Pop/CBR), Sept. '11 (Pop), Sept. '12 (CBR/Poly!), Sept. '13 (ASMo), Sept. '14 (POR/Beach Club)
TRIP VIDEO 2013! & TRIP VIDEO 2013-Mobile Friendly Version NEW VIDEOS!

***What Means "Ay, Caramba?"--Famous for Family of the Day, a Sept TR--IN PROGRESS!!

Disney World Family Vacation Video 2012-YouTube & Mobile Device-Friendly Disney World Family Vacation Video 2012-Vimeo Version
Instagram: disneyjenn1
---
Last edited by Fantasyland Mom; 10-10-2012 at

05:46 PM

.