Welcome to my latest trip report. I can't believe it but I haven't done one for such a long time. Our vacation doesn't start until 12 days from now but I thought I would start and give you my latest itinerary of what we plan to do this time around. For those of you that don't know my story...We were seasoned WDW vets who had been six times to the World since 1990 when I proposed we should head West one weekend in October of 2007 to visit Disneyland. We loved it so much and had such a blast. We got to see the Haunted Mansion overlay, Remember Dreams Come True fireworks, and Parade of Dreams. It really was amazing. Plus the simple fact of it being Walt's original park just made it that more special. Now since 2007 we have been several times with only one time back to the world, which was last year. We had a good time. We stayed at Port Orleans Riverside and Grand Floridian and really enjoyed the resorts more than the parks. I have to say that the Magic Kingdom in Florida just seemed big and empty compared to Disneyland. We all missed Disneyland so much last year but we wanted to wait to see the complete refurbishment and new additions to DCA (which seems like everyone else is going this time around too).
Here is my family...
And me...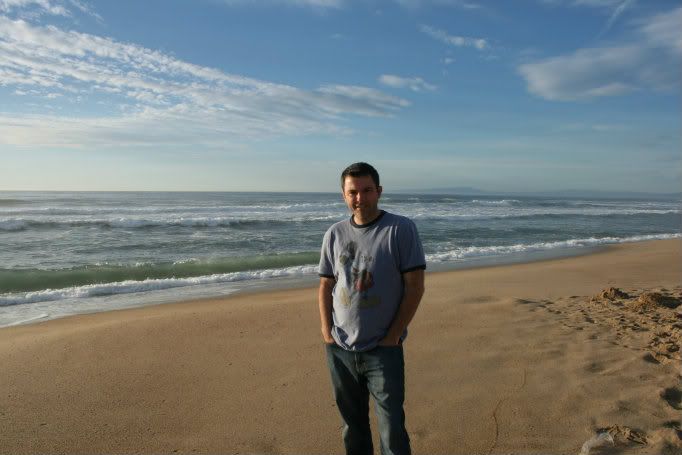 This was taken back in 2009 I believe when we added San Diego to the trip and stayed at the Hotel Del Coronado. Probably our favorite vacation of all time. My kids our now 17, 14, and 14. Time is coming to end. My oldest will go to College next fall and money will be tight to say the least. So this will probably be our last "family vacation" for some time. My twins will go to High School next fall. Wow how the time flies. You hear it all the time but it really goes by so very fast. It really makes me sad.
Back in my point and shoot days.
Alright now for the itinerary. Stay Tuned.
__________________
Follow me on Flickr here:
http://www.flickr.com/photos/90024104@N08/
"WDW Vet Who Found His New Home in Disneyland"
2014 Boston 2013 Disneyland Christmas
2013 WDW, Universal, and SeaWorld with the kids and their High School Marching Band Event
2012 Back to Disneyland for a late June/Early July Vacation|2011- WDW Grand Floridian/Port Orleans Riverside |2010 - Disneyland/Monterey 20th Anniversary Day trip and 1st time to see Christmas at any park (BWPPI) 2010 - Disneyland (Grand Californian) |2009 - Disneyland/San Francisco/Monterey/ Yosemite National Park (Disneyland Hotel) |2008 - Disneyland/San Diego (Hotel Del Coronado & Hojo) |2007 - Disneyland (Fairfield Inn) |2006 - WDW - Port Orleans Riverside |2004 - WDW - Port Orleans Riverside |1996 - WDW - Dixie Landings |1993 - WDW - Offsite |1992 - WDW - Condo in Kissimmee |1990 - WDW - Condo in Kissimmee
Gear:Canon 60d, Canon xti, and a few lenses