Hello. I'm Anna and I work at home. I've been married for six years to a great guy named Kenny; hence the username.
Last year was a rough year for us, capped off with an infertility diagnosis.
But we refuse to give up and our RE (Reproductive Endocriniologist) has given us some real hope. We are also celebrating my husband's promotion! I am one proud wife!
So, after some false starts, we are going to pick up where we left off last fall and try again. We're going to do the trip we wanted to do last fall. Our trip is Oct. 25-Nov. 2. We are planning to stay three days off property outside of Universal and also visit Sea World. I want to visit the Orlando Prime Outlet Mall. I looove shopping!
On the 28, we will be heading to WDW for five days to stay at the new Art of Animation Resort in the Little Mermaid Room. For this part, we have 4 day PH tickets and DXDP.
We are hoping to just cut loose and have some fun, but are also hoping for the best. *fingers crossed.*
Here's a recent pic of me:
I bleached out my dark hair. It was dyed jet black....a visual remnant of infertility.
And here is my hubby with his other baby. lol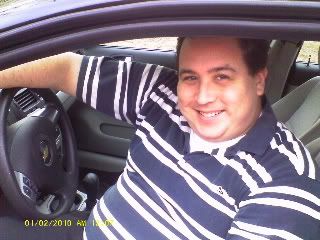 So I'll keep you updated. I have my own youtube channel and if anyone is interested, I can provide a link. I will be vlogging on our trip.
Till next time, have a magical day!