My daughter and I traveled to Disney last week for a belated birthday trip for her. She turned 13, and I wanted to travel with her before she decided she was too big for her mom.
Trip Specifics:
May 31-June 7
Deluxe Dining Plan
May 31-June 1--POP Century
June 1-6--Coronado Springs
June 6-7--Quality Suites Lake Buena Vista
And here we are: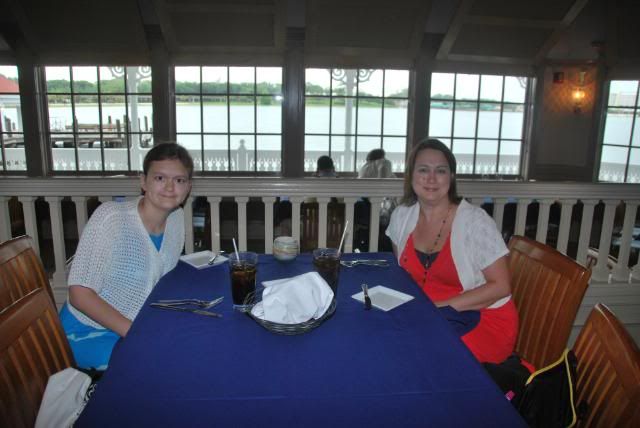 There's me, Amanda, a 30 ish special education administrator, and Sweetie, a 13 year old rising 8th grader.
Our trip report will be mostly in pictures, captioned, of course, and you can ask questions along the way.
Here we go!
Day 1: May 31, 2012
POP! Goes the day!
Singing the Monorail Blues
I wanna stay in the toaster oven so I can walk to the Magic Kingdom
Day 2: June 1, 2012
The Coffee Walks are the Best
Just How is Breakfast in the Castle?
This is a STANDARD View?
New Dumbo and Wishes
Day 3: June 2, 2012
That Great Big Golf Ball in the Sky
I'm too Full
Day 4: June 3 2012
That's a BIG Mountain!
How Much for a Sweet Tea?!?
California Grill
No. . .Dancing
Day 5: June 4, 2012
Back to Animal Kingdom?
Safari
One Last Ride
A Relaxing Afternoon and Evening
A Surprise Call
Day 6: June 5, 2012
Hollywood Studios, Take 2
Falling Down. . .
Finishing Hollywood Studios. . .On to Lunch
Ending the Day with a BANG!
Day 7: June 6, 2012
Beginning our Last Day
Animal Kingdom and Epcot
See Ya Real Soon!