Hello- and welcome to my second Pre-Trip report! My first PTR (
found here
) did not result in an actual trip, however, we wouldnít have had it any other way, as the trip was cancelled due to the arrival of our baby girl!
This trip has been in the making since Disney announced that Fantasyland would be going through a massive overhaul and re-opening in 2013. My family (extended and immediate) are all Disney loving folk, so we decided to plan a large family gathering in Florida.
Life happens, and right now weíre not sure who all is going, however I do know that my family (DH, DD, &I) are all going, as are my parents and my sister. So, for now I am making plans based on that.
To start- our cast of characters:
Me- Iím Jenn (if you couldnít tell). I currently work full time for a large university in operations, however as of August 2nd, I will be a stay at home mom with our little princess. I recently obtained a part time job at a local baby boutique that is known to local moms for their selection of cloth diapers and baby carriers. I am a cloth diapering, baby wearing mama, so I am absolutely thrilled to be working there! I also have an obsession for TOM's and own more pairs then I should, but seriously I adore them.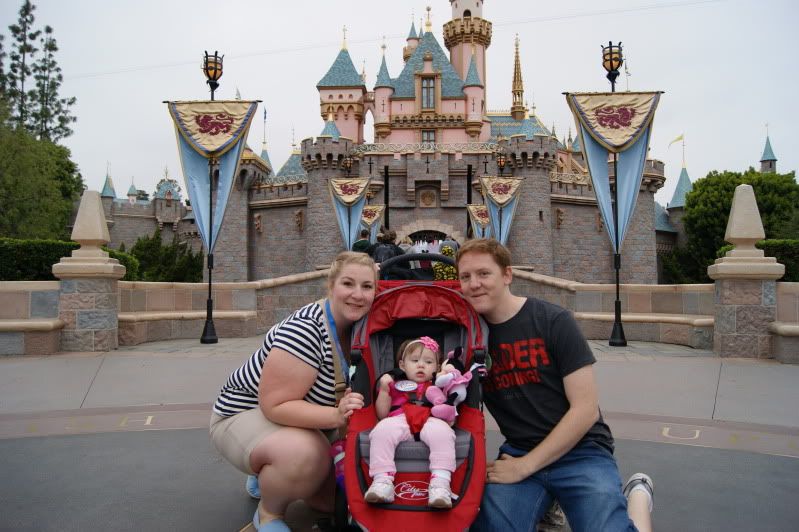 I grew up at Disneyland, and visited many times a year as a child/adult. I visited Disneyworld for the first time in 2005, and returned the following year in 2006 with my parents and sister. DH and I also visited in 2009 as part of our Disneymoon. I purchased DVC in 2005, and honestly itís been one of the best investments Iíve made.
Personally, I prefer Disneyland to Disneyworld for the Disney factor. In my opinion Disneyland has much more of a magical, clean, and just pure Disney feel. However, I do love the variety and total inclusion Disneyworld offers.
DH- Aaron. Aaron has not always been a Disney fan. In fact he hadnít even visited Disneyland before we started dating. While heís not the avid fan I am, itís growing on him, and he often suggests last minute/spontaneous weekend trips. Aaron is a financial analyst, so you will see my cost breakdowns through our planning stages. Aaronís first (and only) trip to Disneyworld was for our honeymoon in 2009. Aaron also LOVES Perry/Agent P, so getting to meet him at MNSSHP at DLR last fall was his favorite character interaction to date.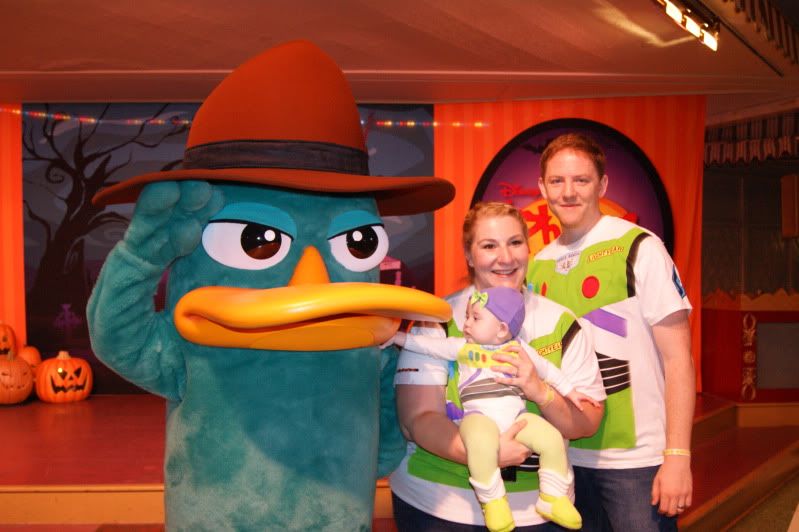 DD- E., is currently 14 months old, but will be 2 and a Ĺ by the time of our trip. Don't let her age fool you, she is a Disney veteran already. E took her first Disneyland trip at 4 months old with her Mommy, Grammy, and Auntie Andie. She returned with the whole family in September, and recently went with her mommy and daddy for her first birthday to meet Rapunzel, who she LOVES.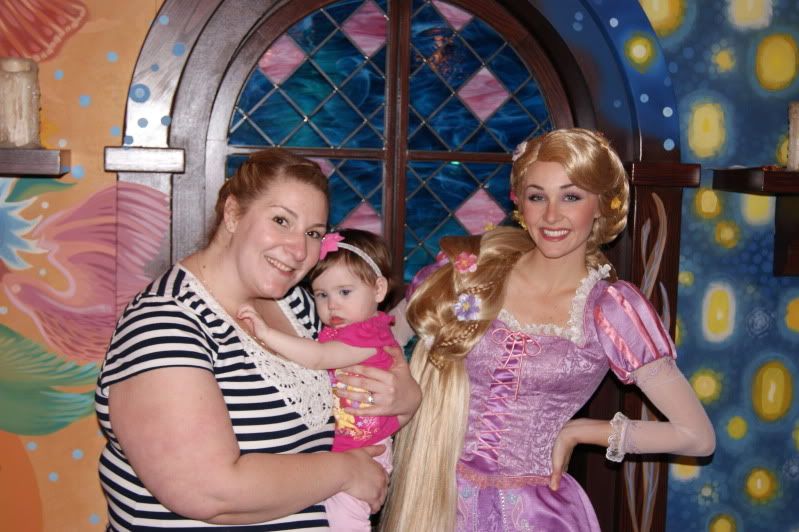 E loves Disneyland already. She is not afraid of characters (quite the opposite actually- she'd love to eat their noses/facial features) and LOVES Jungle Cruise.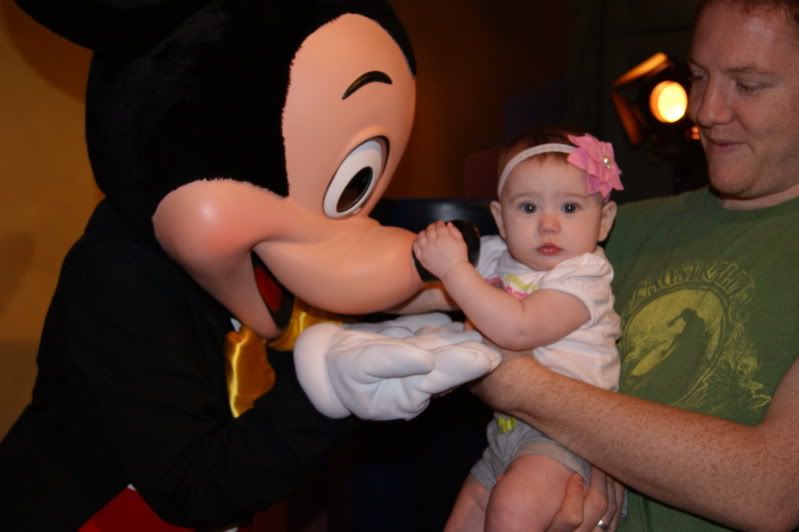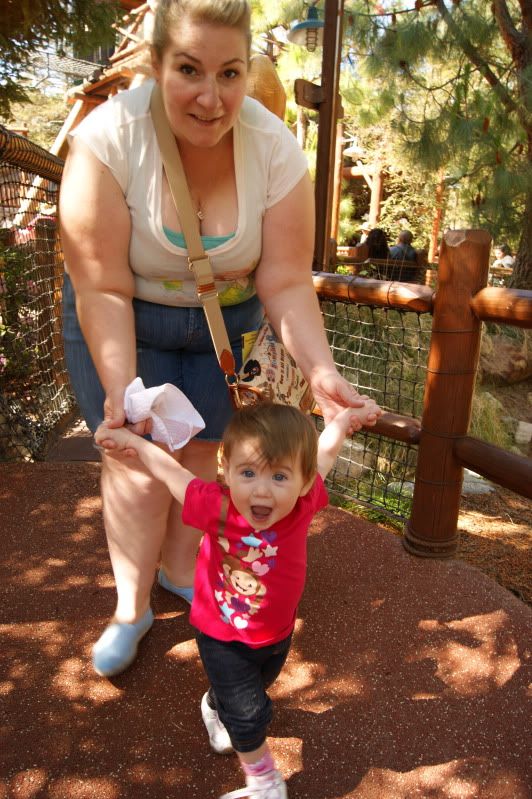 That rounds out our little family of three.
Also accompanying us are:
My Dad- Bob. My dad is a huge Disney nut as well. He LOVES the trains (we will be doing the backstage train tour this time) and loves his Grandbaby. Let's just say that when the two of these combined this past fall, my dad was in heaven.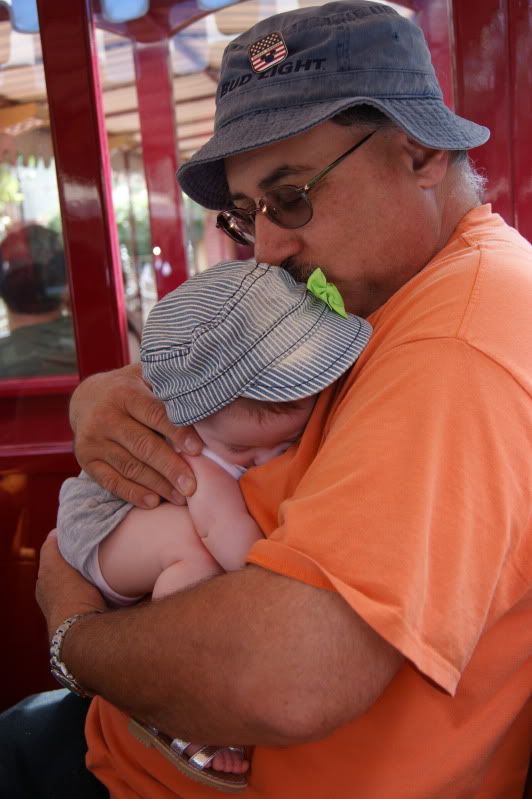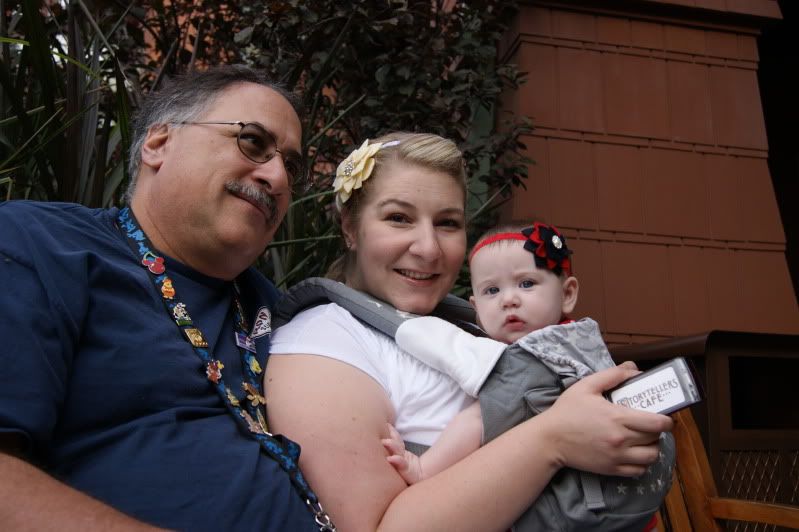 My dad is also an avid pin collector, and I think that was his favorite part of Disneyworld, though he made it clear he prefers Disneyland.
My mom- Dorothy. My mom is the queen of Disney. Seriously, she's the first one to suggest a last minute trip to make sure we are at Disneyland for the release of new items (specifically purses). We've been known to drive all night to be in line at Vault 21's opening to purchase our new Disney Dooney's! My mom likes the variety of Disney World, and that they still have a Villains shop (or did in 2006). But she too prefers Disneyland.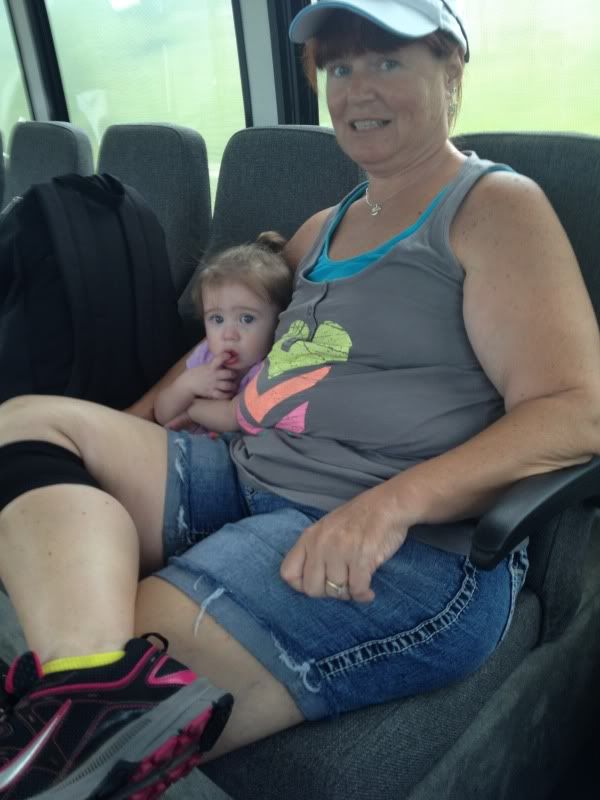 My sister- Andie. Andie is young, but excited that we'll be in Disneyworld over food and wine and she's finally 21.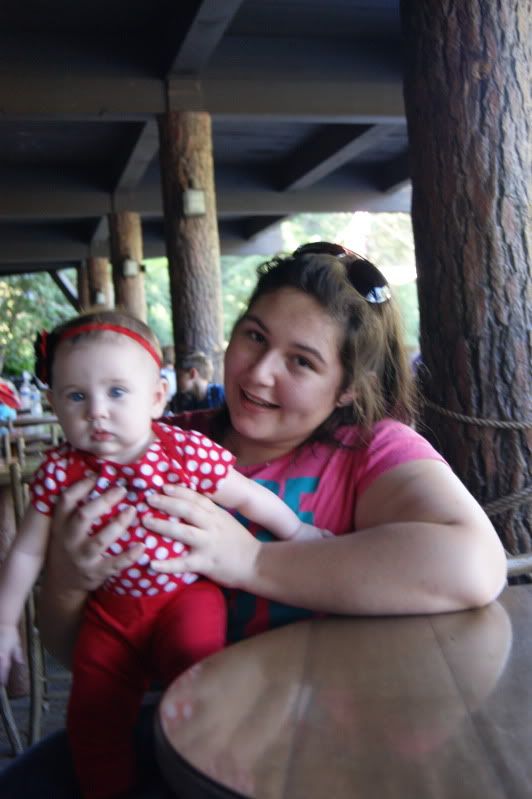 We have several other family members thinking about joining us (and I really hope they do) but at this time things are to up in the air to know for certain if they'll be joining us. (Remember, I'm OCD/Type A, and honestly one of the very few in my family who are. Most of them are still planning their summer vacations- for this year!)
Up Next- The When and The Where.