Ooo - did you mean this millenium falcon?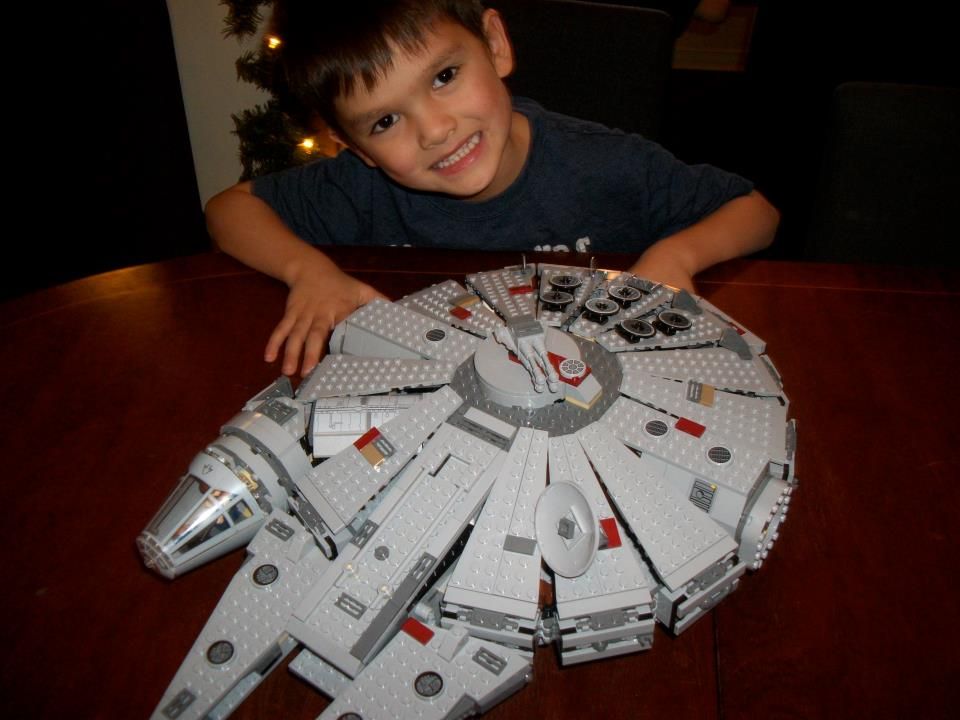 It wasn't me - Santa brought it!
__________________
78 & 85: Offsite w. parents, 00: New Years Eve at Port Orleans & Anniversary at BWV, 01: Star Wars Weekend at POR & Christmas at GF & BWV, 04: Baby's first trip AKL, 05: Spring at BCV; 06: Big Family Trip, BCV & Vero-WL homeless trip, 08: Minnie Marathon with my sister, Big family Not so scary halloween party, 10: Star Wars Weekend boys trip & Vero/WL summer holiday, Big Family Christmas, 11: Star Wars weekend, Summer road trip
Up next
October 2013 with our new baby!