I was awake at 7:00 so I lay using my iPad for a while and got up around 8:00.
We went out at around 9:00 and drove round to DHS where there was a long queue to get through the parking booths. As we got towards the front of the queue the cast members started just waving cars through so a lot of people got pixie dusted and didn't have to pay for parking.
We made our way into the park and round to Toy Story Mania where the Fast Pass machines were showing a return time of 3:00 to 4:00. We weren't going to be in the park that late and we didn't want to have to come back so we decided to join the standby line, which was showing a wait of 60 minutes, although we wouldn't normally wait that long. It took us an hour just to get to the point where you pick up the 3D glasses but at that point as there was just the two of us we were directed to go through the gate on the right and we jumped a large portion of the queue.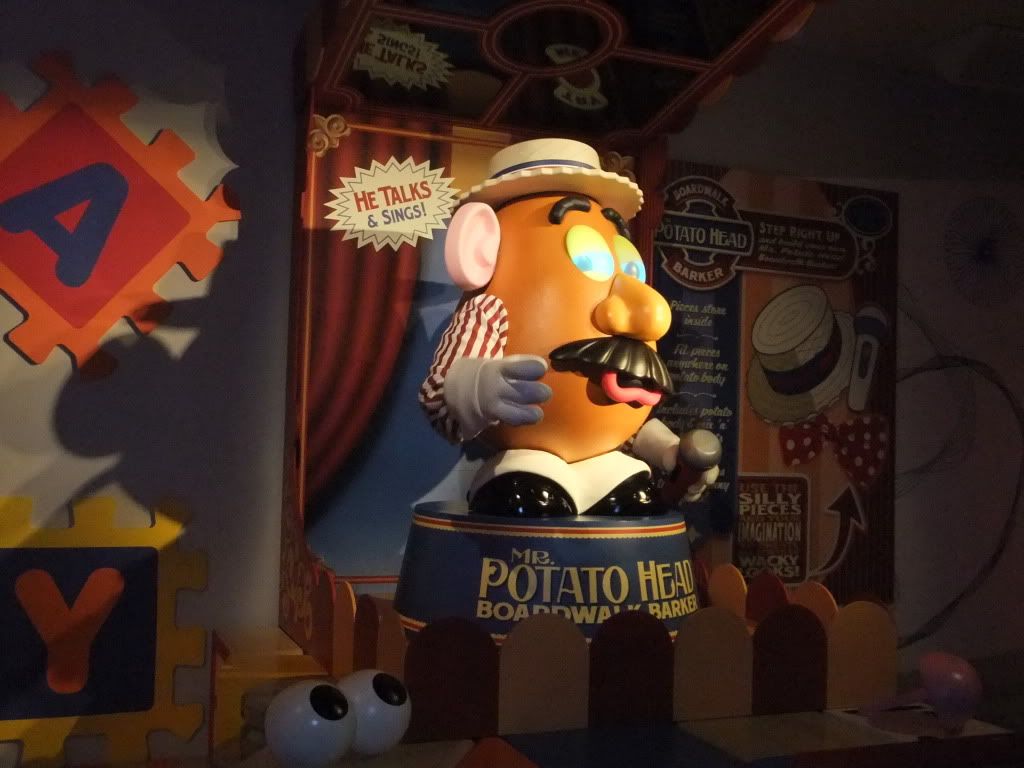 After Toy Story we walked round to the Studio Catering Company where Dad had a Tuscan style deli sandwich, I had a buffalo chicken sandwich and the cast members were drawing Chip and Dale on the floor.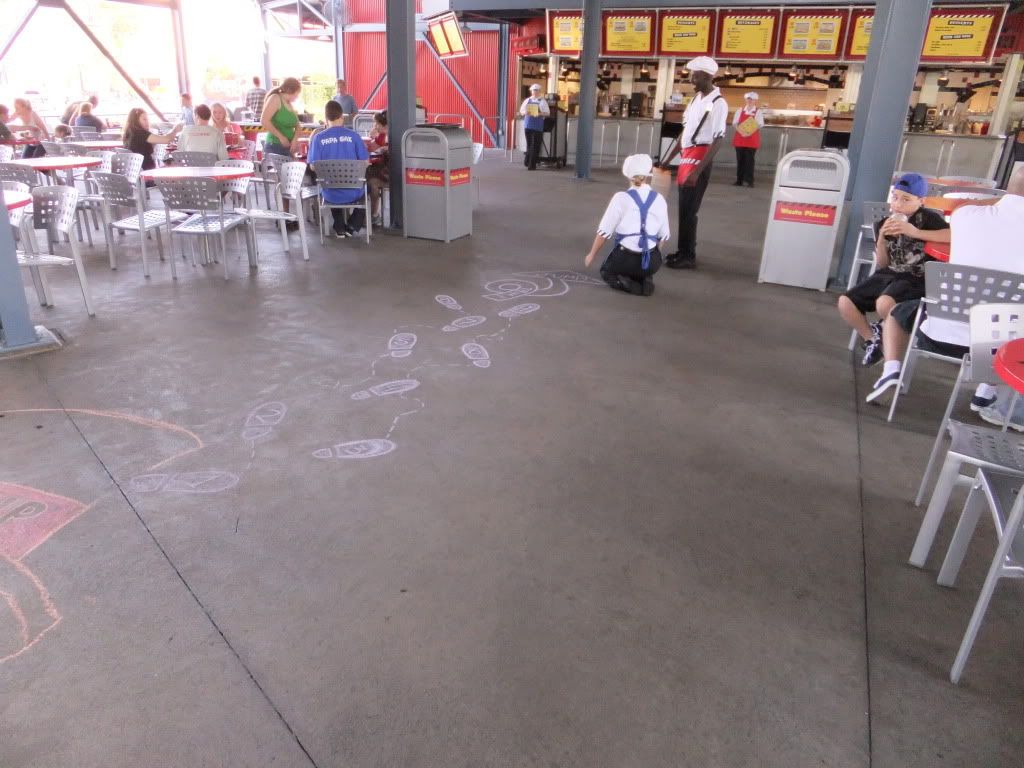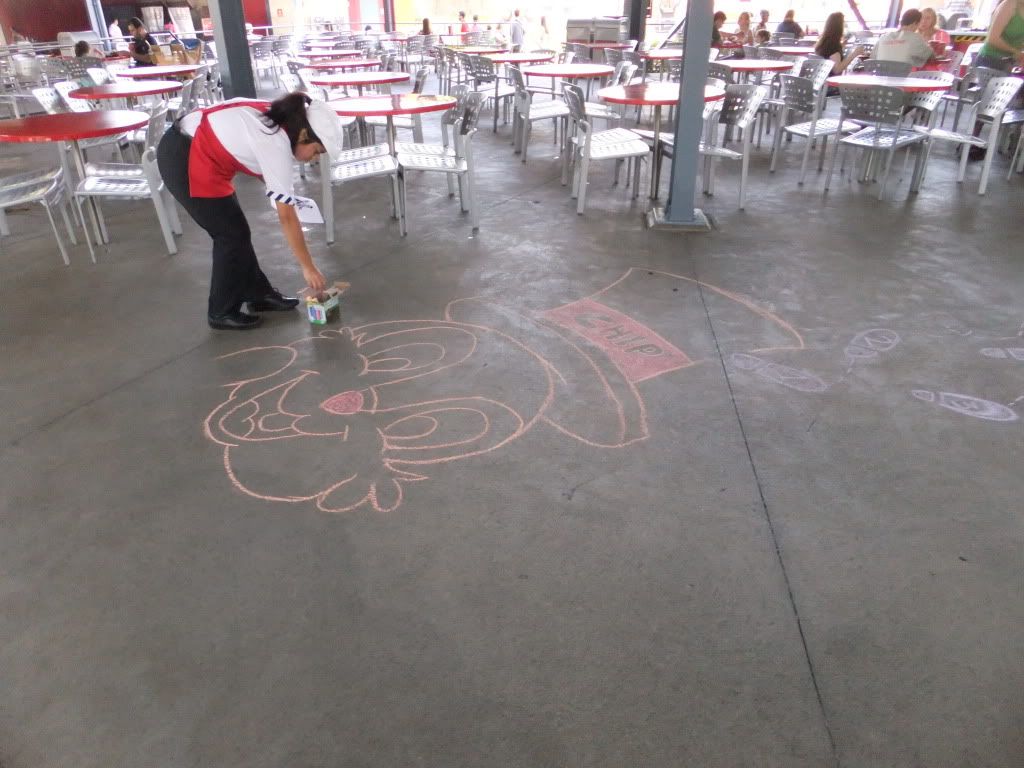 From there we walked round and did Muppets 3D and then over to The Great Movie Ride. Again we jumped a little portion of the queue and once again got the gangster scene.
From Great Movie Ride we split up - I went off to watch the Lights, Motors, Action stunt show, which Dad didn't want to do so he went off and did his own thing.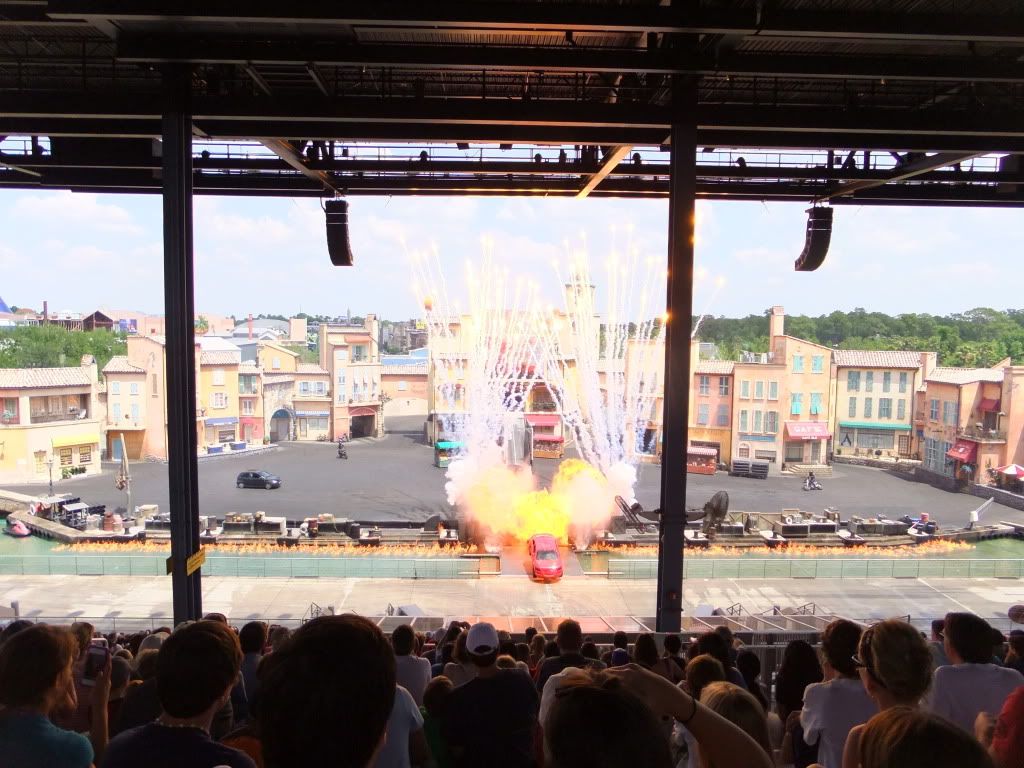 After the show I did the 'funeral procession shuffle' trying to get back to meet Dad at the Studio Catering Company and once I finally got there we left the park, getting back to the room at about 2:45.
The rest of the afternoon was spent checking in for our flights tomorrow and packing all our stuff away. Here's a little tip for anyone who likes to bring home American crisps but find the bags take up a lot of room because of the air in them. Make a small hole in the bag to let all the air out then use an ordinary plaster (or band aid) to cover over the hole. We did this last time and the crisps stayed fresh for weeks.
We went back out just before 5:00 and made the short hop over to Kidani Village for our 5:20 reservation at Sanaa where we were seated after a couple of minutes at a table by the window.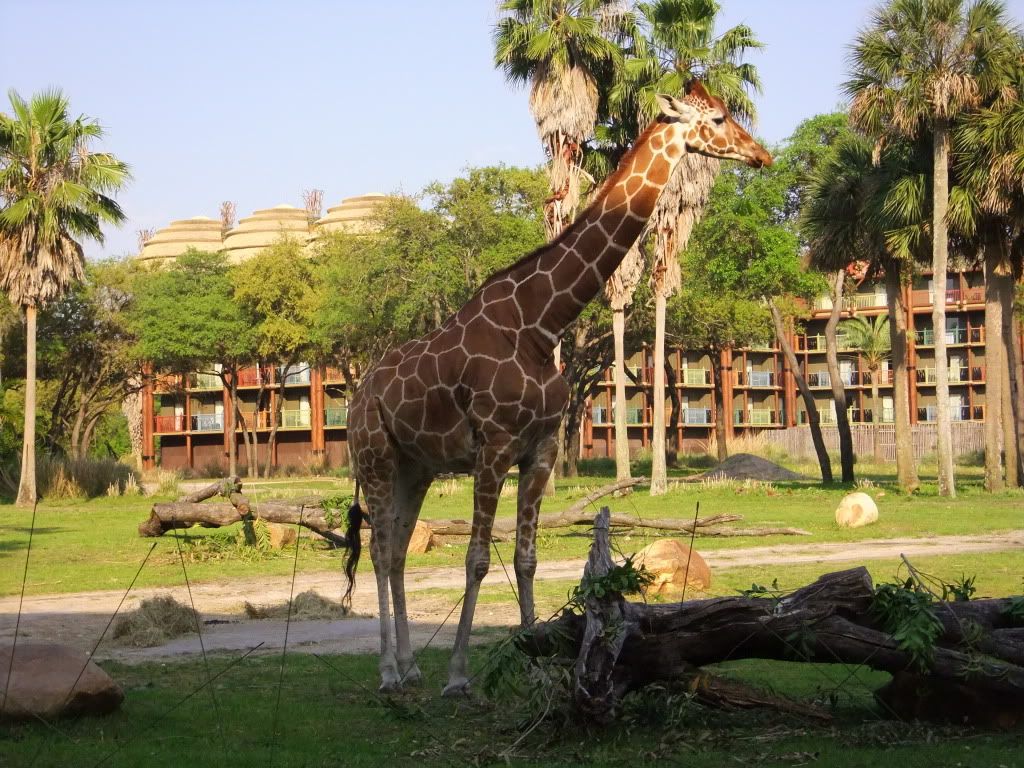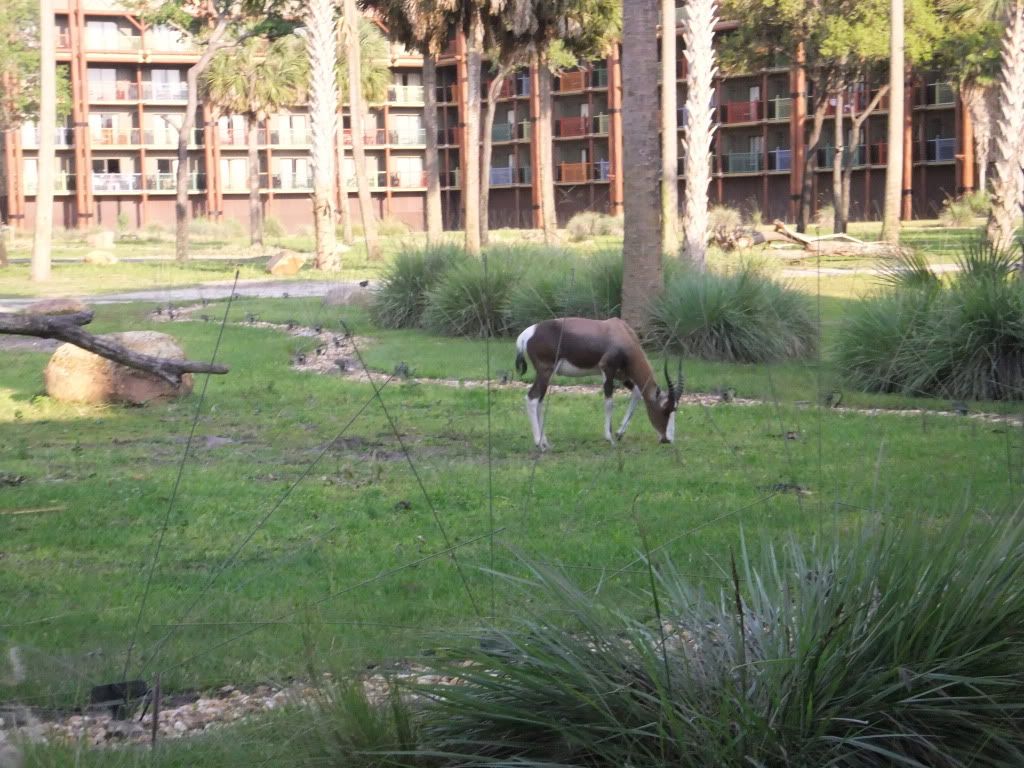 Another one for Michelle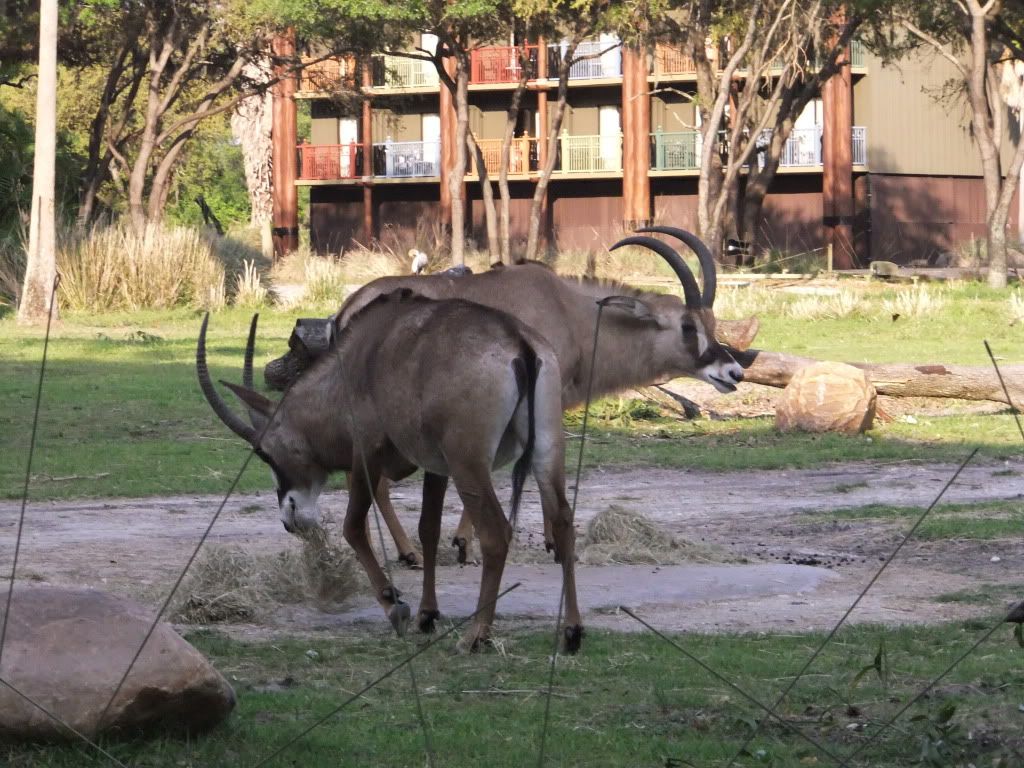 We started off with three flat breads - naan, onion kalcha and pander paratha with cucumber raita, mango chutney and tamarind chutney dips. Then Dad had potato and pea samosas and I had tomato soup with pander cheese. For main course we both had butter chicken and shrimp with green curry sauce with five grain pilaf rice. For drinks we both had mango lasso smoothies. It was a great meal and a restaurant I would definitely go to again.
From Sanaa we went over to EPCOT where our first stop was Art of Disney then we went on Spaceship Earth, which was more or less a walk on. From there we stopped off in Mousegear where I was finally able to get the Muppet movie combo pack that I had seen in Downtown Disney on the first day and not seen since.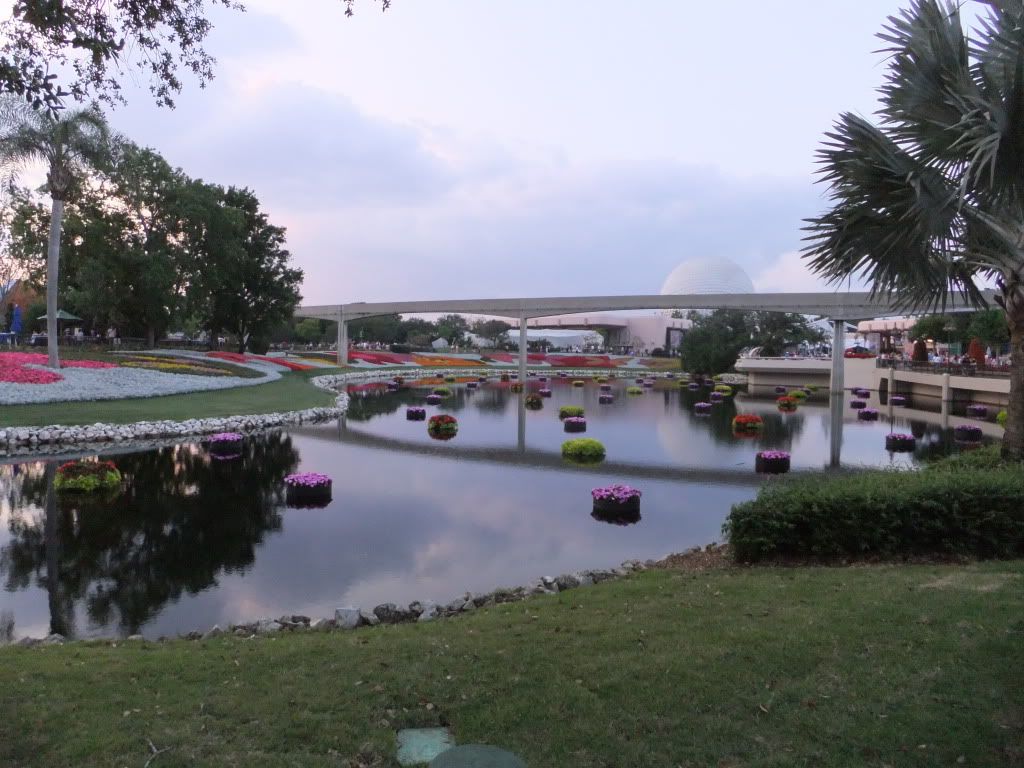 By now it was around 7:30 so we wandered over to our usual viewing spot for Illuminations and watched the show. Sorry 'Wishers' but Illuminations is still my favourite by miles.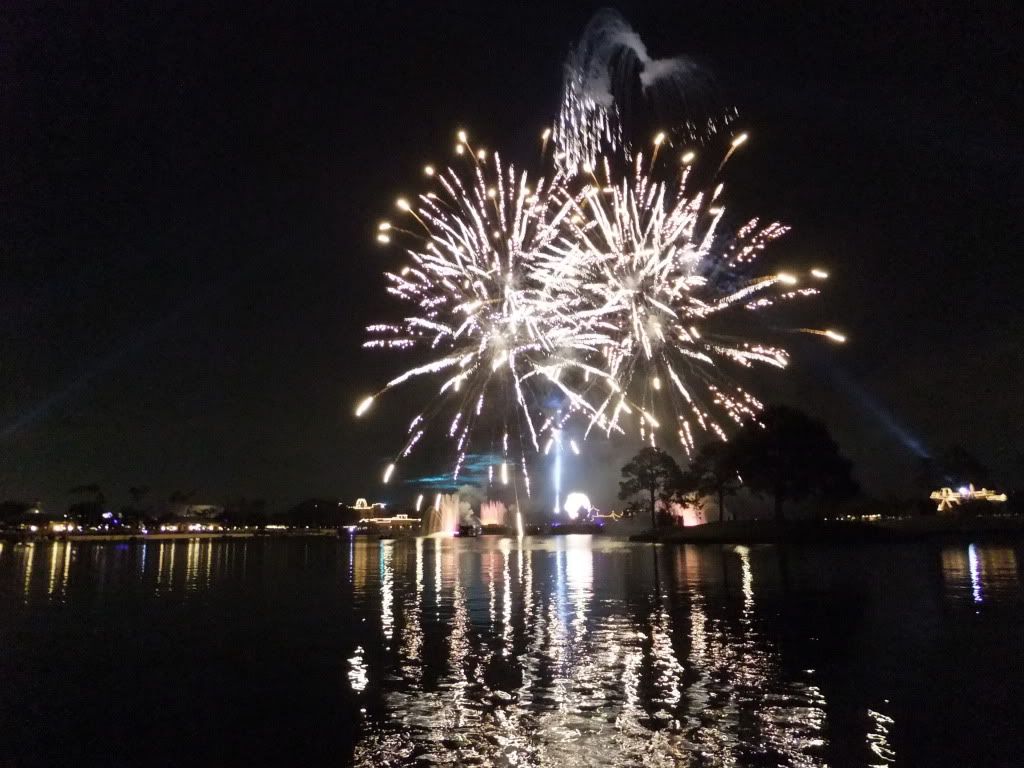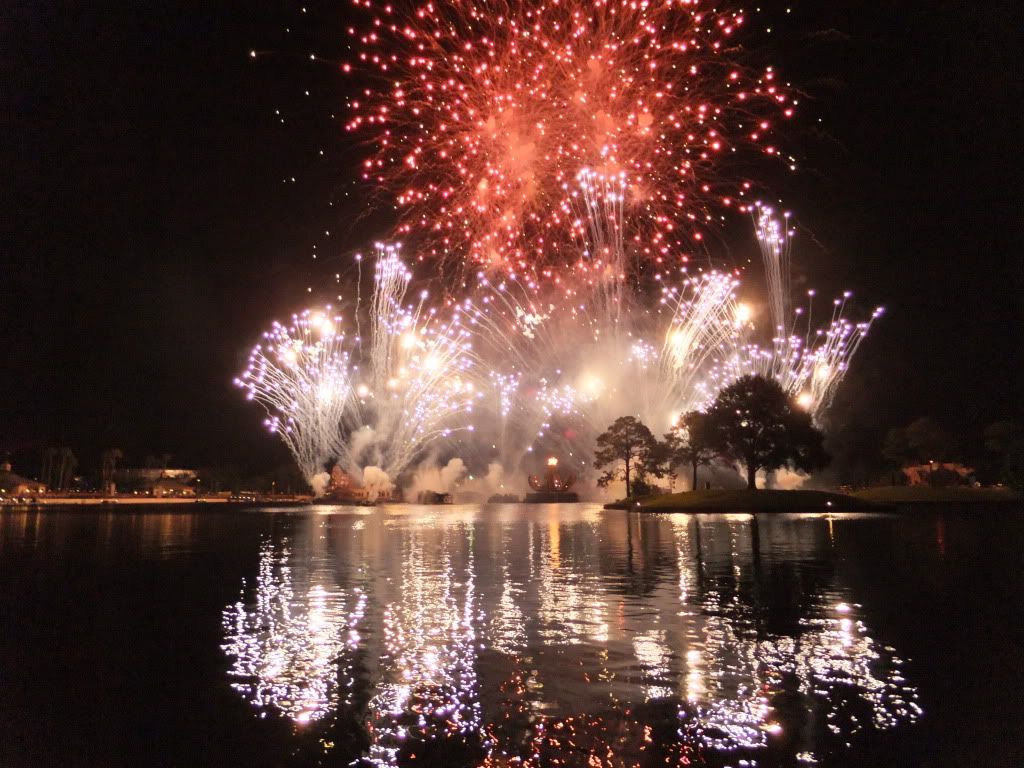 After the fireworks we went back to the room and off to bed ready to start the long journey home tomorrow.
Day 14