DIS Veteran
Join Date: Sep 2009
Location: Mississippi
Posts: 2,416
Led Zeppelin Collides With The Magic Kingdom! The Grand Finale!!! 6.28.2012
---
Welcome to my Trip Report!

Hopefully this journey will prove to be as worthy as the anticipation leading up to it! This go-around will be slightly different than any of my other Trip Reports! Usually when we go to Disney I have a plan. I am a super-planner. I plan trips that aren't even scheduled yet! I have become a Disney obsessed person that literally drives my DH crazy!
I try to refrain in my excitement and love for Disney but sometimes it is just way too much to contain!!

So you may be wondering what this trip is really all about then! It is not a family trip but a school trip which I chaperoned. My DD is a sophomore in our high school band and this trip was all about the band going to Disney to march at the Magic Kingdom!

Now, I am sure you are saying to yourself that this TR is about a band trip but just how did this trip come about and how crazy was I to volunteer to go with a group of teenagers to Disney? Fellow co-workers that know my love for Disney commented that they knew why I volunteered (it is Disney after all) and they speculated that I wouldn't go if it were in, say, Duluth, Iowa. Well, yes I would because I love to do things with my DD. Time is quickly flying by and soon she will be off to college.
I have always tried to be there in any way and share things with her, forming memories and forging a relationship that continues into adulthood. Yes, of course I would chaperone a band trip to Duluth but this trip had the added bonus of being at Disney World and not Duluth!

Let's go back in time a little to just how all of this came about. The high school band goes on a trip every other year. I knew that this year was the year for the trip and I knew I would be volunteering to chaperone. Rewind to April of 2011, we get the band letter in the mail announcing who had made the tryouts for the upcoming marching season (fall 2011). This letter also includes your typical rules of band, band camp dates, contest dates and football schedule but this year's also included information on where the band trip would be. I opened the letter and what did my eyes fall on but DISNEY WORLD! I was beside myself! I think I was more excited than my DD!
Fall rolls around and it is time to sign up. I happily check the box that I will chaperone and then we begin saving for the trip and selling all of the wonderful fundraisers! I actually raised enough to cover the majority of Madison's portion and only had to pay for my part.
This was a pretty economical trip to WDW despite what my DH thought!

We spent most of the school year knowing only these things:
WHEN: March 22-26, 2012 and WHAT WAS COVERED: 1)transportation on a charter bus,
2)Breakfast each morning, 3) tickets for 3 days,
4) one food voucher a day (it equaled the QS on
the dining plan), 5) accommodations at a "nice
hotel"

That was ALL I KNEW! Me, who is the super commando planner that adores Disney. The person that knows what ADR I will reserve and when the 180 day mark is so I can be sure to get what I want when I want it! The person that has a Touring Plan and plans to be at the park 45 minutes before Rope Drop, heads to the E-attraction rides, grabs Fast Passes, does the EMH because I know the value in this! The person who really loves staying on Disney property because I love the fact I never have to move my car and I get all of the perks of being on property. The person that subscribes to Touring Plans each year even if I am unsure I will be going to WDW just so I can go on the TP app and look at the wait times and chat with other Disney crazed people. I am the person who spends way too much time on the DisBoards. Yes, I am that person. I did warn you at the beginning of this post that I am a Disney crazed person! I have even slightly (in a small way) converted my DH to at least appreciate what Disney has to offer and I appreciate the fact that he allows me to indulge in my love for Disney even if he only likes the table service meals (well most, NO Character meals!!), Epcot and the boat ride from Port Orleans to Downtown Disney. But enough about all of that, this trip after all is about a band trip with my daughter!

Fast forward and it is now March 5, 2012, the week before our Spring Break. We get the itinerary! We make jokes that it is our "Mickey Mail" because Mickey Mail is just a part of building that "I am going to Disney World" excitement! Up to this point I had done a lot of mini-planning like narrowing down my must-do list to 5 rides per park (MK, Epcot and DHS) and deciding on what snacks and food I would like to indulge in while at the parks.

I can now add to the above "known" items a few new things! 1) We will be staying at Clarion Maingate, 2) we have 3 day Park Hoppers and our schedule is basically Friday, March 23 Epcot 9am-9pm, Saturday, March 24 9am-10pm with the band marching at 2:30 or there about and Sunday, March 25 (the surprise!) Animal Kingdom 9am-3pm and then DHS until 10pm! We get all four parks in three days!, and 3) we cannot use Fast Pass (another challenge).

Tired yet?! I am!!!!


I suppose I have done a whole lot of talking to this point, which I am extremely good at doing! I probably need to introduce who went on this trip!

First I will begin with me! I am Tisa and we hale from Mississippi. Thankfully we are used to hot, humid weather because it proved a value to be accustomed to it this trip! This is a picture from our trip last summer to Disney: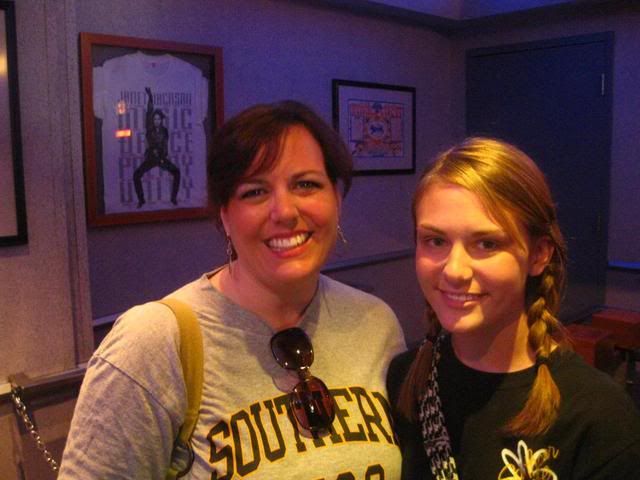 Next is my DD, Madison (also pictured above). She is 16 and has a love for Disney but definitely not as crazed as I am! She loves Minnie Mouse and all of the extreme rides! Actually we both love all of the rides with Tower of Terror being our favorite! Also topping the list is Rock-n-Roller, Expedition Everest, Space Mountain and Splash Mountain. Big Thunder Mountain is another favorite but it was closed this trip. Madison plays the flute in the band and she also has played soccer since she was 5 years old. She has an interesting personality! Very unique and she comes up with some great one liners! Here she is in another picture from last year's trip: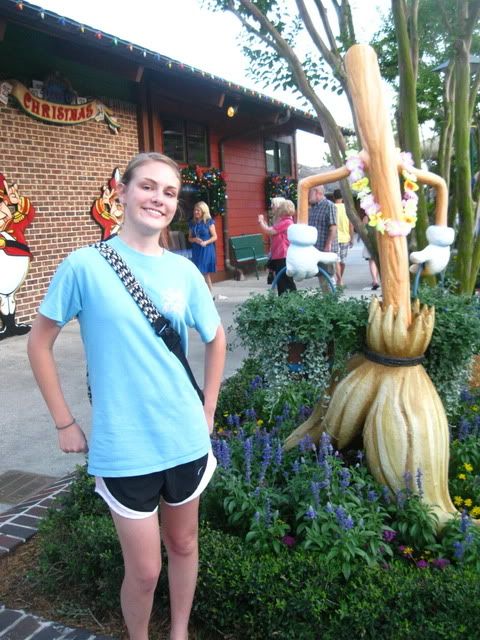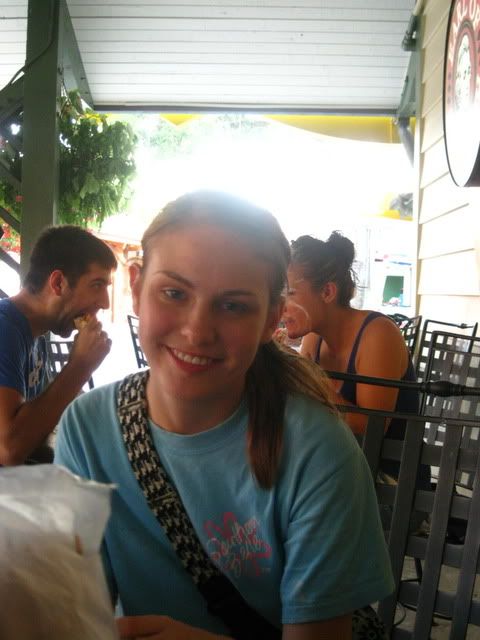 And us together again!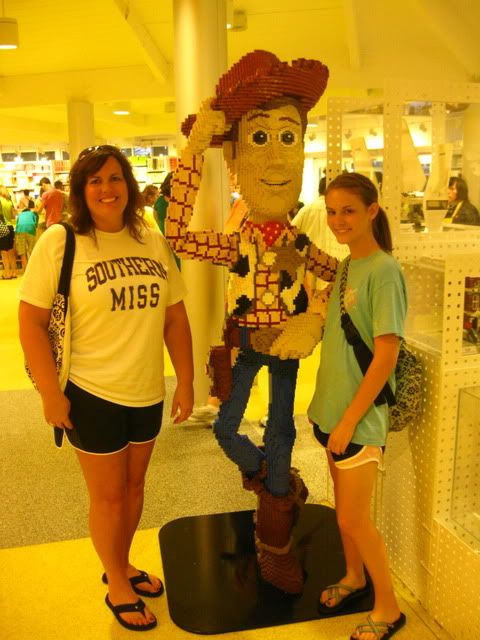 Finally, we have the marching band. Not everyone chose to go on the trip due to costs and/or other considerations. A few pictures from one of our contests last fall: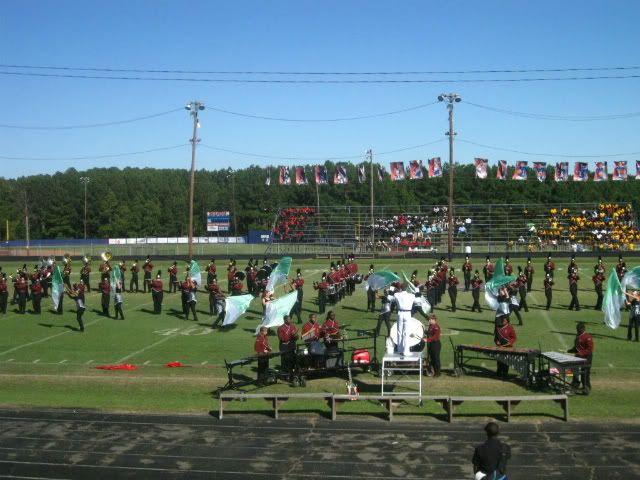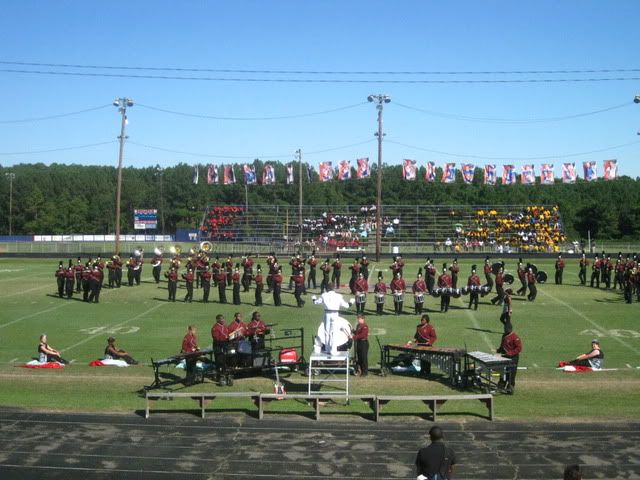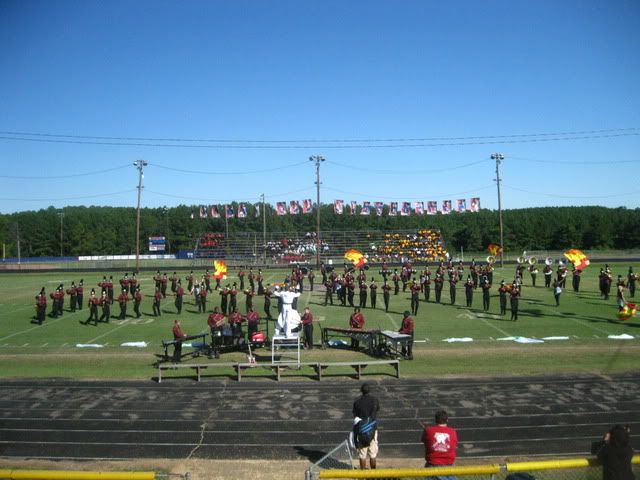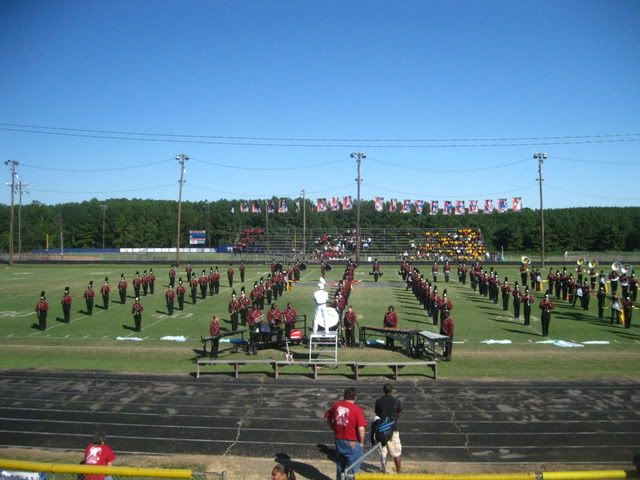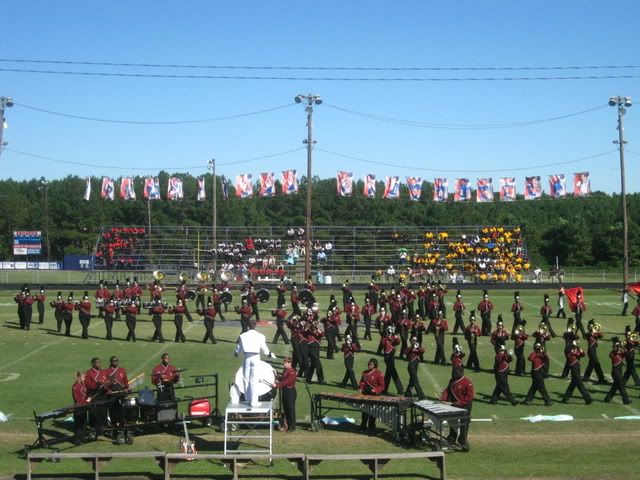 For pictures, I have some great shots of the kids but since this is the internet and I am not not their parent, I am distorting faces to make the kids non-recognizable. There are some pictures that just tell the story better if I have them in there. Don't worry though, if you have followed my previous reports I am a picture taking fool and I took over 1250 pictures! There will be lots and lots of pictures to see! As a matter of fact Madison told her friends that I take pictures of "everything including food!". I must say that people were very understanding and let me snap away. They may have thought things in their head about how crazy I am but at least they refrained from speaking it aloud to me!


Up next the Chaperone meeting where I learn just what my duties will be and our trip to Orlando!!

---
Last edited by TinksThree; 06-28-2012 at

07:45 PM

.