Call me crazy...no really, you can. With our Disney World trip just over 18 months away, I can't stop thinking about it, planning it, reading trip reports and watching tons of videos. So the next logical step: Start a PTR to keep me going until we finally get to make this lifelong dream a reality. Please join me, as four crazy Canadians plan the Disney trip of a lifetime.
Lets jump in, I'd like to introduce you to our colorful cast of characters.
First there is me, Melora. At 25, (27 at the time of the trip) I'm The old lady of the group. I'm a Disney-obsessed, tattooed, Musical theatre lover. I'm also the trip planner, and believe me I take this title very seriously. I LOVE planning out trips for me and my friends or family and I love to travel. I've been dreaming of Disney since I was 5, but my family could never afford it. Still, every year we would order the dvd and I vowed that someday I would go. The dvds still give me a lump in my throat, especially when parents are surprising their kids with trips to Disney. My favorite Disney movie is The Little Mermaid, with the Lion King coming in a close second, and my favorite character is and always will be Ariel, but I adore Peter Pan and Rapunzel as well. I'm most excited for Magic Kingdom and the new Fantasyland expansion.
Next comes by bestest friend in the whole world. This is Breagh, she's 19, (21 at the time of the trip) and we're extremely similar in interests despite our age difference, which is probably the reason we get along so well. Breagh has always been obsessed with Disney but, like me, has never had the opportunity to go as a child. She used to cry over the commercial that showed two little boys packing for Disney. Her favorite Disney movies are Hercules, The Little Mermaid, Peter Pan and Atlantis, and her favorite characters are Ariel, Megara and Kida. She is most excited for the Little Mermaid section of the new Fantasyland and the Italy and France pavillions at Epcot.
Next is the darling Kayla. Kayla and I met a work a few years ago and the rest is history. Kayla is 20, (will be 22 at the time of the trip) and is a total sweetheart, who adores all things Disney and Princess. Kayla has always wanted to see the iconic Cinderella castle up close and a day doesn't go by that she doesn't chatter excitedly about this trip. She's the chattiest of our group and we have been known to lovingly call her Yak Yak because of this haha. Kayla's favorite Disney movies are Pocahontas, The Princess and the Frog and Tangled, but her favorite character is Ariel. She is most excited for the Magic Kingdom.
Last but certainly not least is Shane, the only boy on the trip and Kayla's boyfriend. Shane started working with us awhile back and quickly fell into our circle of friends, then last year he and Kayla started dating. Shane is very opinionated, and an incredible origami artist. He is 19, (will be 20 at the time of the trip.) I consider Shane like a brother, and like brothers and sisters, we tend to bicker a bit but nothing that can't be resolved with a good talk. His favorite Disney movie is Pirates of the Caribbean, and his favorite characters are the alien in Toy Story. He is most excited for the Japan pavillion in Epcot because he is obsessed with Japan and japanese culture.
And there you have it! One thing to know about our group is that we are KERAYZEE. Seriously, we love to have a good time and we are complete goobers. We've got a lot to plan and a year and a half to wait but we intend to make the best of this time and I can't wait to get started!
Here are a few pictures to give you a feel for our group:
The ladies!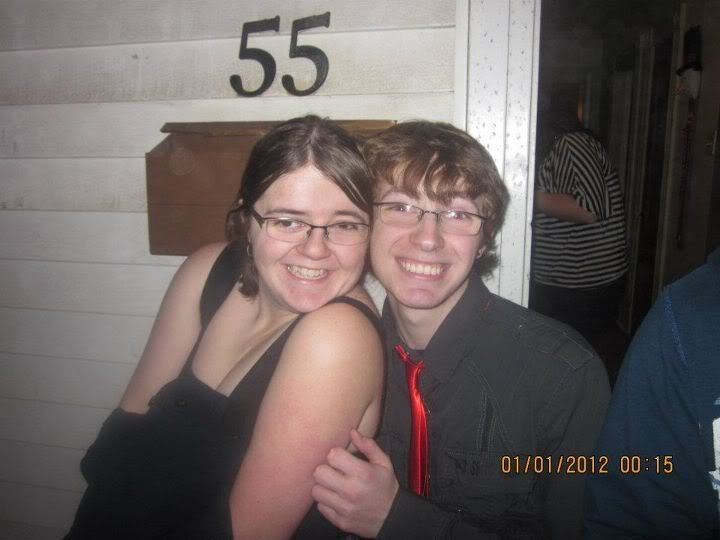 The happy couple!
Me and Breagh!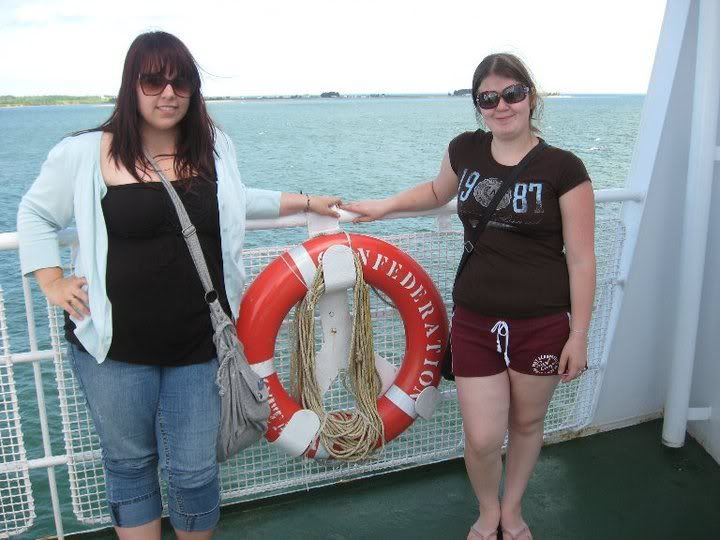 Me and Kayla!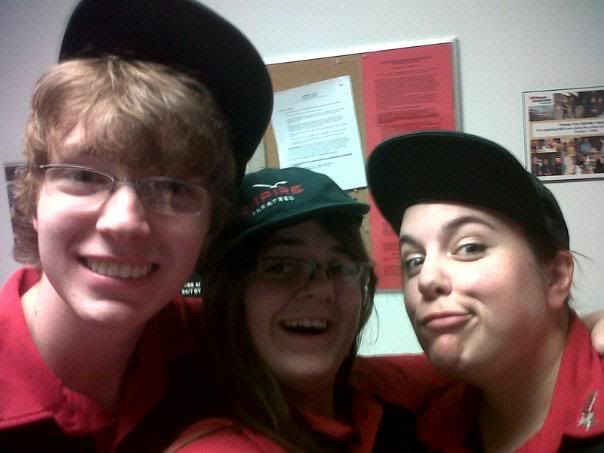 Being dorks at work!
Shane...no caption necessary!