Hi Everyone! I have been a Diser for over a year, but I have never done any sort of trip report. This is my first attempt, so be gentle with me.
Shall we start at the beginning? I grew up in Florida; so I spent most of my teenage years "hangin' out" at Disney since I always had friends and family members who worked there. To say I took this place full of magic for granted would be an understatment. My family moved out of state when I was 17 years old. I had not been to Disney for over 20 YEARS when my DH and I decided to take the children for the first time. DH had never been either. We booked over a year in a advance. We spent that year planning, having Disney movie nights, paper countdown chains, countdown calendars, and weekly countdown treats. Our trip finally came in March 2011, and we had the time of our lives. At that time we told the kids since it was rather expensive that we would not go back until about 3 or 4 years later. But then...free dining came along and changed EVERYTHING! DH and I booked this trip in October and vowed to make it a surprise for the kids. It has been so hard keeping the secret, and time goes by so much slower; but now here we are just 35 days away from our magical surprise trip to Walt Disney World!
Here is the cast: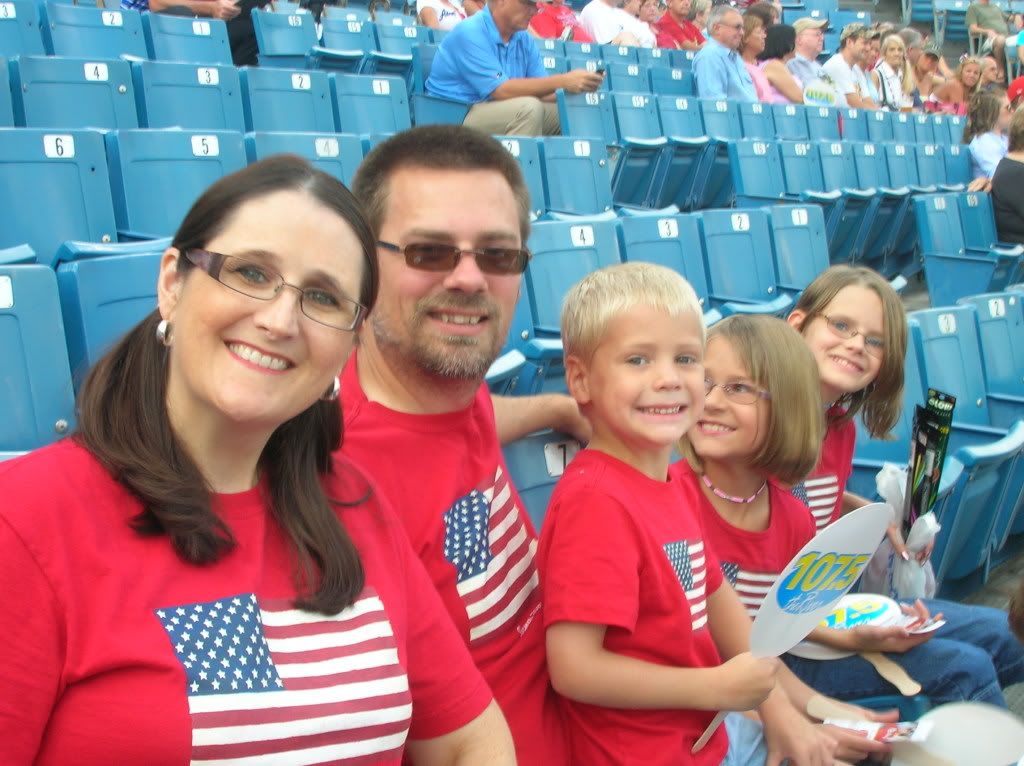 Me- I am 40 years old and I work as an administrative assistant at a local, private university. I love my God, love my DH, love my children and love my job...in that order. I am an extrovert who loves to do fun things and loves to be around people. I enjoy cooking and reading in my "spare time" (whatever that is
).
DH- 35 years old and he works as an aviation electronics tech at an aircraft maintainance facility at the Nashville airport. He has an introvert personality, but he is friendly and can get along with ANYONE. He enjoys playing games on his beloved XBox 360 to wind down from a hard day's work. He is a great daddy and as long as I use the words "the kids will love it" I can talk him into just about anything.
DD 12- She is at that age where her lipgloss and eyeshadow match the Koolaid stains around her mouth.
She is in 7th grade, not a kid anymore and not yet a teenager. She is a great girl, and still a lot of fun just to hang out with. She has inherited my love of cooking, but not reading.
She is a daddy's girl and not a girly girl at all. She likes to play video games with Daddy and loves Star Wars.
DD9- She is my mommy's girl and quite the girly girl. We tease her and tell her if it is pink and sparkly she will love it. She is the life of the party and a BFF to every new friend she meets. She loves to paint her nails and play board games. Really, she would redo her nails everyday if I let her! She is our princess for sure and we love her.
Then we have DS 5- He is his own person. He is ALL BOY ALL THE TIME! Our girls are so sweet and kind, and he is rowdy and rambunctious! He has a great sense of humor and never ceases to make us laugh at the most random things. He is a Star Wars fanatic...his room is decorated Star Wars, he has a dozen light sabres (and will probably build another one on this trip), and has approximately 20,000 Star Wars action figures and space ships...give or take a few.
We hope you will join us on our little journey to our happy place and follow along with this PTR. If this goes successfully, I may be persuaded to do a full TR.