Hi everyone! My name is Andrea aka AAshleySEG.
This is going to be my very first TR. Why, you may ask, have I not done one before? Well, the truth of the matter is that I never really thought about it. I have read other TR's before and found them very helpful to me when planning trips. I have also been on numerous Disney vacations. It seems only natural that I should have done one already, well I haven't. I guess I never really wanted to put the time necessary into making a really good one, and I didn't want mine to fall short. So this time, I am planning early, getting everything together, and going step by step, so my TR will be as complete as possible!
I know our trip is still around 5 months away from today which is January 17th, BUT, I am already planning everything so I thought why not let you guys tag along and find out what exactly I am doing at the moment!
To start out with I am going to tell you a little about myself! I am 27 years old and am of course am in love with everything Disney! I am married to my amazingly wonderful husband Jeremy (30). Pictured below, this was 2 weeks before our wedding on June 16th 2007.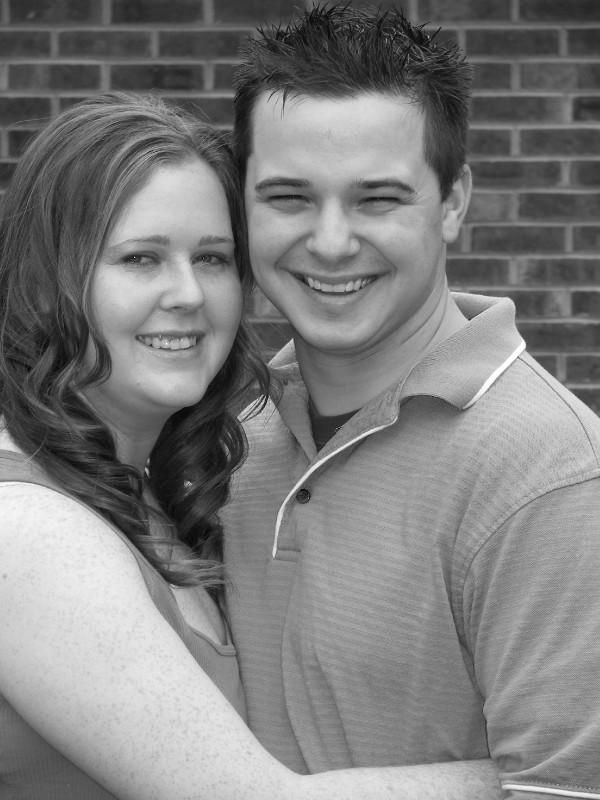 I have been to WDW numerous times, beginning with a trip in 1990 when I was 6 years old, from which the ONLY thing I remember is waiting in line to ride 20,000 Leagues Under The Sea, and then being too scared to get on it. I have no idea why that is what memory lives on...but it is, most likely because I cannot ever ride that particular attraction again. The second time I went to Disney was definitely more meaningful. I had Leukemia when I was 11 years old and was fortunate enough to be able to go on a Make-A-Wish trip to WDW in 1997. I have so many wonderful memories from that trip that I will cherish forever. That is the trip which started my Disney FEVER! Jeremy and myself have been to Disney, more times now than I can count. I wish I had counted when we started going...unfortunately me being the person that I am...we did not. However, Jeremy and I got engaged at MK in front of the castle during Wishes! He couldn't have done it at a more perfect moment, I know everyone knows the part of Wishes which states "Now let's all put our hearts together and make a wish come true?" Well THAT, is when he proposed. We spent our honeymoon at DL in California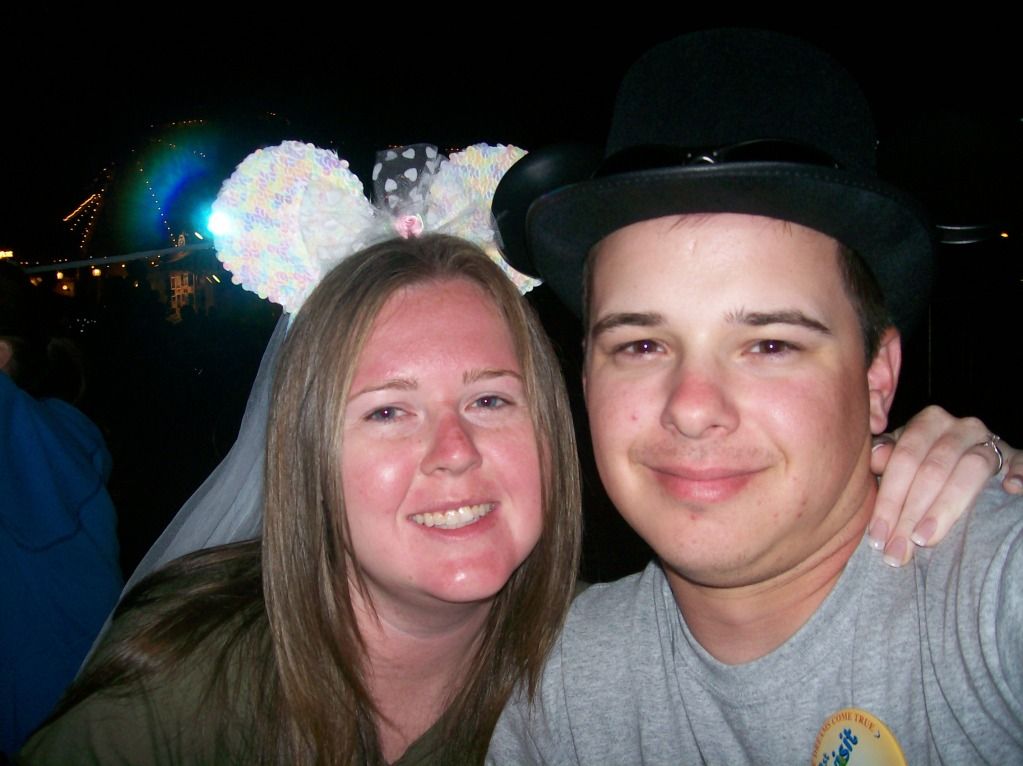 Our first, second and fourth anniversary was back at WDW!
and our 3rd was at DL in Paris!
SO, that brings us to our 5th Anniversary! I can't believe how fast time has gone. Alas, the older you get the faster it goes. Before Jeremy and I got married we had a list of all the places we wanted to go together, we have been checking places off of the list ever since. Most are actually attainable, and some are just down right Fantasyland goals
Alaska was NUMERO UNO on that list! And this year, we are finally able to make it come true! We are so excited about it, not only are we getting to go to Alaska! We are getting to go to Alaska WITH Disney!!! But wait it gets even better than that for us! We are HUGE Baseball people with the Dodgers being our team! We bleed Dodger Blue
We are making it a point to try and visit all of the Major League Baseball stadiums in the US, and so far have been to 14 of the 30. Since the WONDER leaves out of Seattle, we get to add another one to our list! And BONUS, the weekend of the 8th the Dodgers are playing the Mariners in Seattle!!
It could not have worked out better for us!!! Luckily our anniversary lies with that cruise, otherwise we might not have been so lucky!
So to wrap this all up, I am going to be doing a trip report for the Disney WONDER Cruise to Alaska on June 11-18, 2012. Also, I am throwing in a Pre-Trip report of Seattle, for anyone interested in pre or post days in the city along with their cruise
: So in my next post I am going to let you guys know what all I have planned so far! Hope to see you then!
Countdown: We are off!
Chapter Links:
The Plan, will it really happen this way???


Packing List, Geez, do I really need all of this stuff?
List O' Links, They helped me plan, maybe they will help you too!
Cruise Documents, It is getting really close now!!
Link to the Full TR Page~!