Well folks, the Photopass pics are in & here are a few of them.......of course with these being added....it means, this report has come to an end!
I appreciate each & everyone of you that have stopped in to read it, look at the pics & even say hello!!!!! Be on the look out for my Diva's Take Two report & soon a PTR for WDW!!!
I've tried to include one of each of the holiday borders available online when ordering your CD:
Pooh Bear!!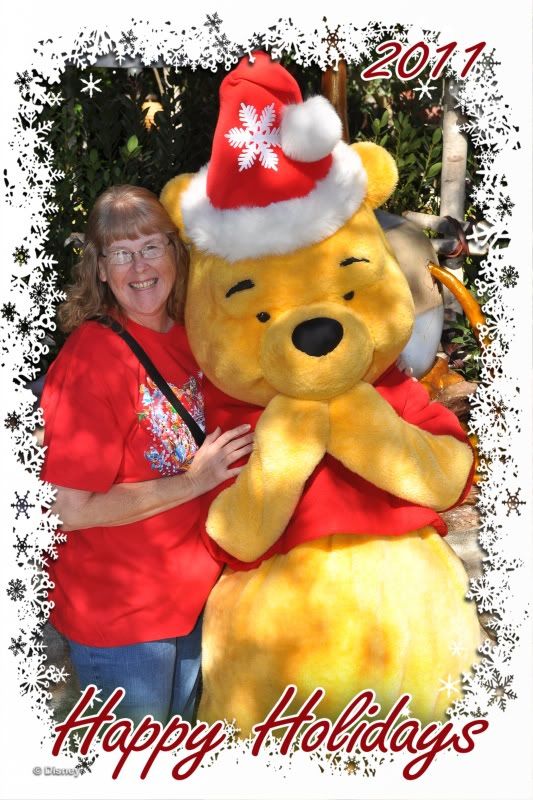 This was up by the Big Thunder Ranch: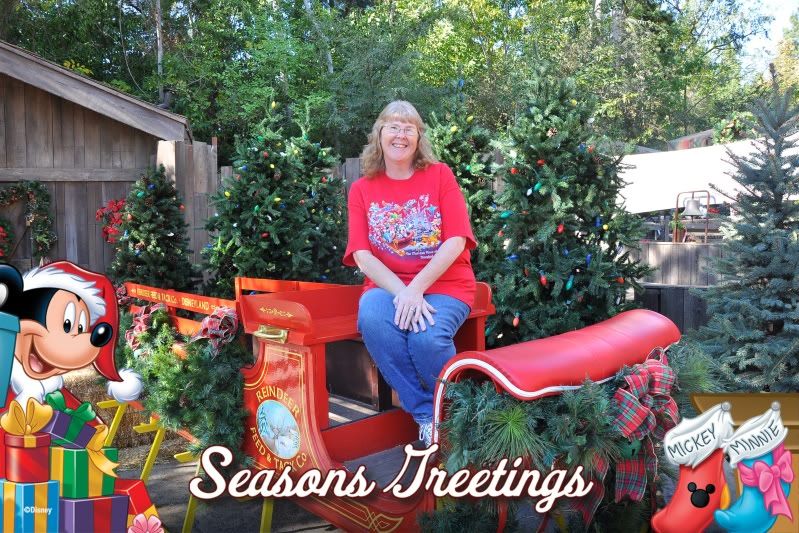 It's the Band Conductor from Silly Symphonies~Mickey!! (that's a new one for me)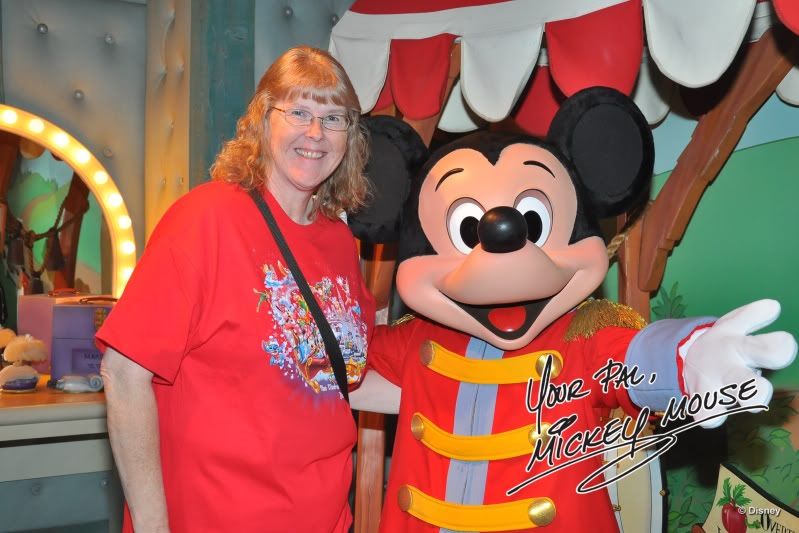 The castle during the daytime (regret to say, I somehow missed doing a nighttime castle shot~~even with watching the fireworks both nights.....heavy sigh)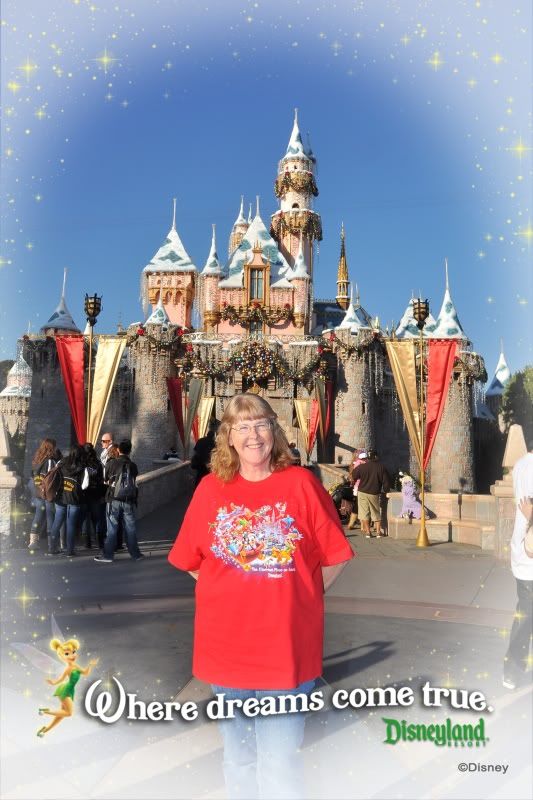 So a few of you might remember me telling you about the Photopass photographer I met during the Diva/anniversary trip last March.....he's a real hoot. You are made to feel like a model, you expect him to say "work it darling".....lol anywho's....he was at the Partner's Statue when I stopped. Very fun CM!!
I got to see Chip AND Dale at the same time over in California Adventure (in front of BugsLand)
Main Street Christmas tree at night:
Duffy!!!!!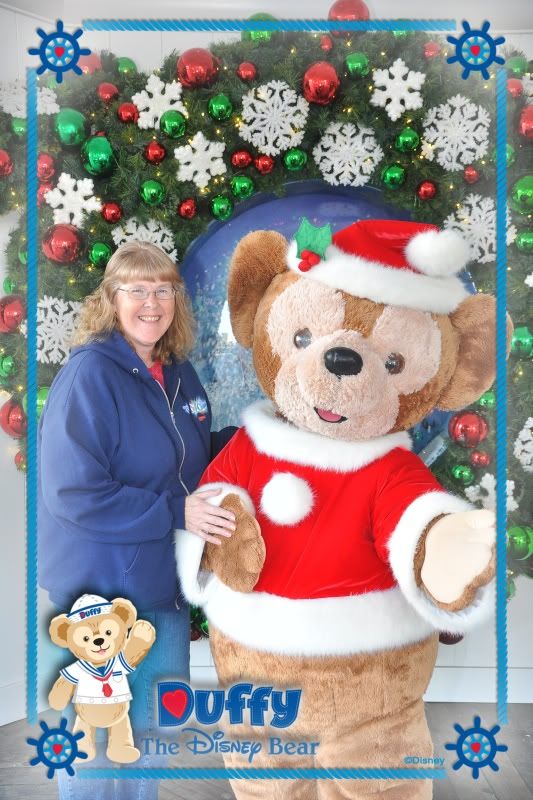 I thought this was a fun one.......in front of the Christmas tree on the Pier (over by the gazebo Mickey calls home year round....except for when Santa is in the house)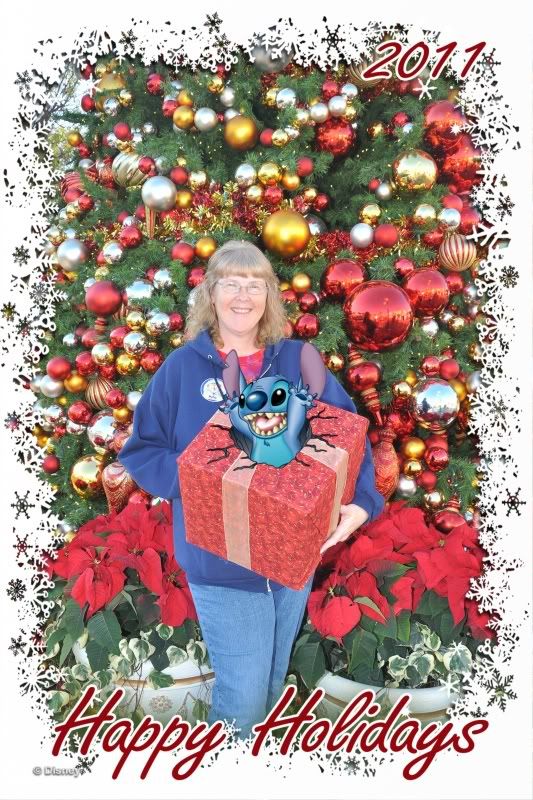 Santa at the gazebo on the Pier: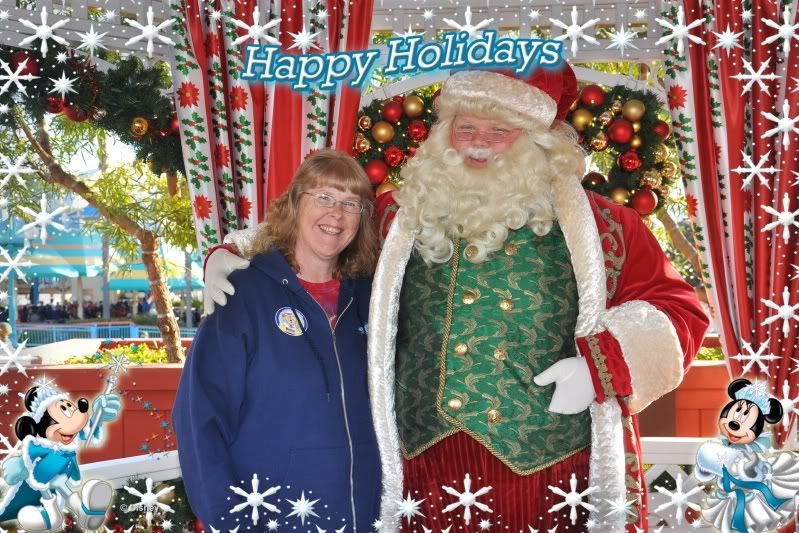 Well that's it.........kinda sad to see this one end....but I have so many exciting things on the horizon.....I hope you'll join me there!!!! Right now, the Divas, Take Two is the active PTR I have going.....the link is below....hope to see ya soon!!!!!