Snacks, Sips & Spooks in October 2012… and a Mexican Fantasy cruise in June 2013... and also a family trip in August 2012 too!
Pre Trip Reports for October 2012 and June 2013
Hi everyone – this is my pre-trip report for our upcoming trips in 2012 and beyond!
Who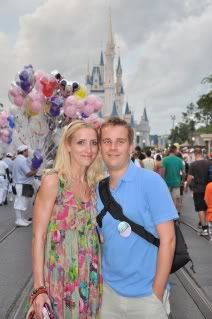 Me – Emma, 27.. lifelong fan of all things Disney! I've been lucky enough to visit Walt Disney World 12 times so far and went on my first ever Disney cruise this summer as part of our honeymoon
(link in signature if you are interested in reading about it).
My wonderful husband – Steve, 27, not quite as much of a Disney fan as I am
, but he loves the parks and many of the movies.
When
As the title suggests, I'm currently plan not one, but
two
future trips to WDW!
The first will be in October 2012.. we've booked seven nights at the Boardwalk Villas (our DVC home resort) on October 7th.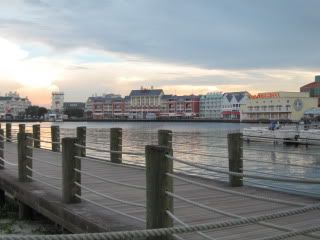 We'd visited WDW in October 2008 and agreed it was one of our favourite times to go … this time we're hoping to try out more of the Epcot Food & Wine Festival
(In 2008.. Canada pavilion – with the famous cheddar cheese soup!)
And attend Mickey's Not So Scary Halloween Party!
As this trip is still many months away, I don't have a lot planned out yet.. but as we start to think about ADRs and other activities I'll be sure to post about them.
After WDW, we're also hoping to spend a few days on the west coast of Florida with my parents at their house.
Then.. our second trip is booked for June 2013… we are going on a seven-night Western Caribbean cruise onboard the Disney Fantasy ship!
We will probably spend a few days either side of this at WDW – but again this trip is far, far away and all I can really do is read about our ports of call & watch the progress of the Fantasy ship as it is built..
Disney Fantasy - construction.. webcam
We agreed very early on during our 5-night cruise on the Dream that we wanted to go on another one! 7 nights should be a good length, and we'll get to visit places we've never been before. It will also be our two year wedding anniversary too.
The cruise itinerary is:
June 22nd – Port Canaveral
June 23rd – at sea
June 24th – Grand Cayman
June 25th – Costa Maya
June 26th – Cozumel
June 27th – at sea
June 28th – Castaway Cay
June 29th – Port Canaveral
We're very excited to visit Castaway Cay again – it was paradise there last June. We'd definitely like to eat at Remy and Palo, and probably book a spa villa one day too – it was so relaxing and luxurious!
That's about it for now – as the trips get closer I'm sure I'll have much more to share & discuss!
Emma
x