Trick or Treating for GKTW
---
I wish I thought of this a little sooner than when blow drying my hair this morning lol.

A lot of my friends give me grief for still trick or treating because frankly, I am, too old to be doing it. But then I was thinking, what if I can make it a way to give back? I'm vegan and don't eat a lot of the candy anymore so there really is no incentive to me going around anymore. So I decided that, for every piece of candy I get, I'll donate 50 cents to Give Kids the World. This is why I wish I thought of it sooner, so I could maybe print something up to give to people who gave my poor old butt candy to let them know it was going towards a good cause!
__________________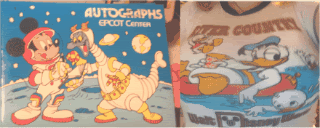 Who's the driver of the kaht that's made for you and me? V-A-R-L-E-Y B-A-W-B!!