We're back from Disney
but we had a fabulous trip with fabulous weather
. On the Wednesday afternoon that we were there we went over to AKL to attend the Wine Tasting that Jiko has. I had registered in advance for this by simply emailing. When I go to Disney I try my best to always do a little something different then just the parks. There are so many "extras" offered. The Wine Tasting was by far the best "extra" that I've ever spent money on.
When you get to Jiko you are seated in the bar area (small area when you walk in) and sign your name. You can see the beautiful table set up with the wine glasses and information on the wine you're tasting. Once everyone arrives then they bring you over to the table.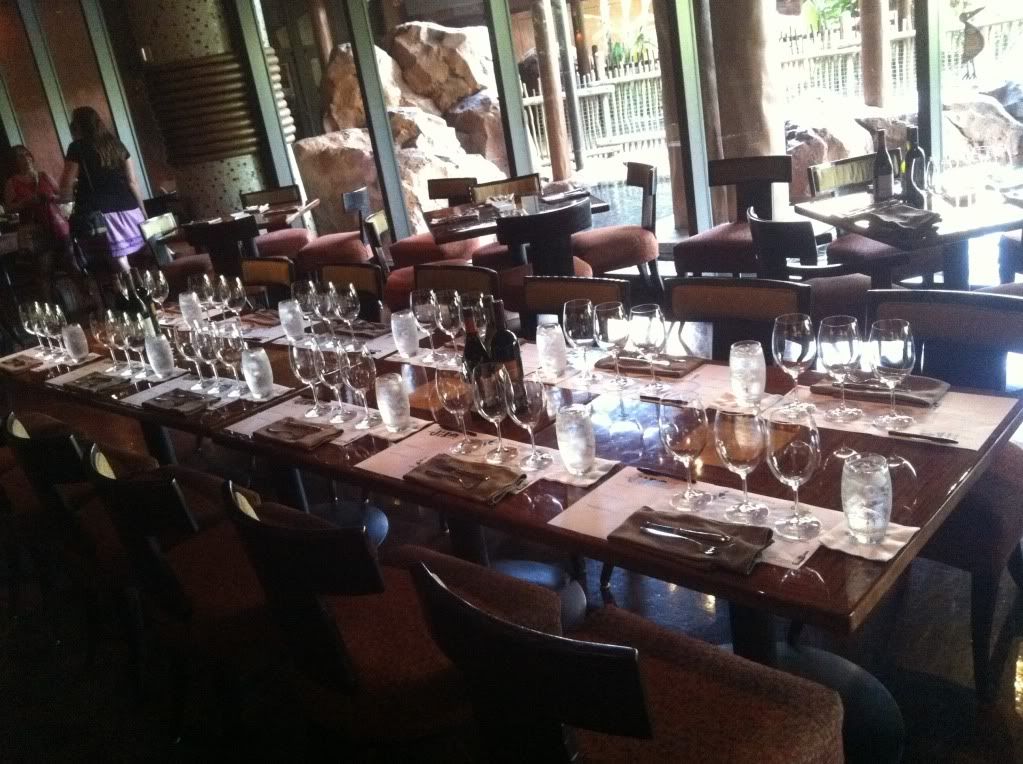 We were lucky enough to be in a group of about 15 and we had Raul (who is in charge of the wine tasting, and Michele, a wonderful server). We tried 3 amazing wines from South Africa.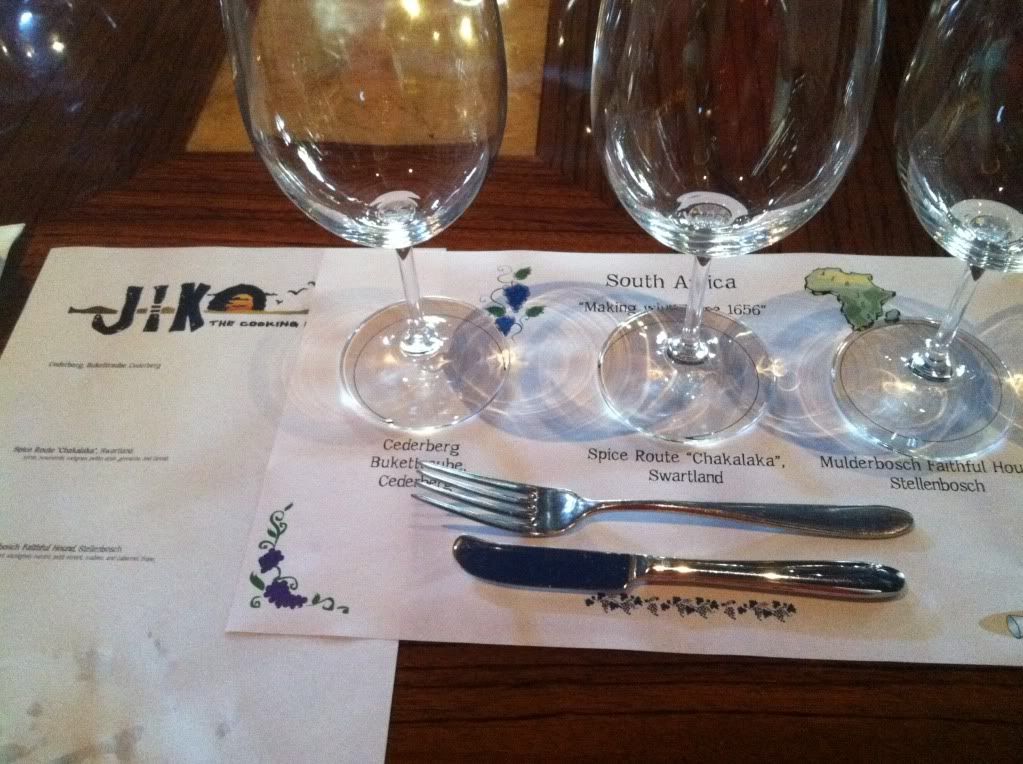 Raul was very knowledgable, and actually had been to the wineries in South Africa. In no way was this at all uncomfortable. Some people there had been to alot of wineries, while others had never been. We were able to talk to Raul, Michele and each other throughout the experience.
While tasting, Michele brought around individual trays of cheese and different dried fruits and jams.
It's my understanding that in the past, this was placed on the table to share. Good news friends - it's now individual so you can taste as you drink!
We were there for about an hour. They happily refilled your glasses with remaining wine. I probably easily had 2, if not 3 glasses of wine but the end of it. In fact, the last glass of wine my DBF and I had, we were able to leave Jiko and we walked around to see all the animals.
In my opinion this was the best $50 ($25 each) that we spent on the trip. I will absolutely do this again when we go back.
Any questions? I'm happy to answer!