Day 7 – Part Two
So after Kona, we headed over to Epcot and made it just at rope drop. We got some photopass photos.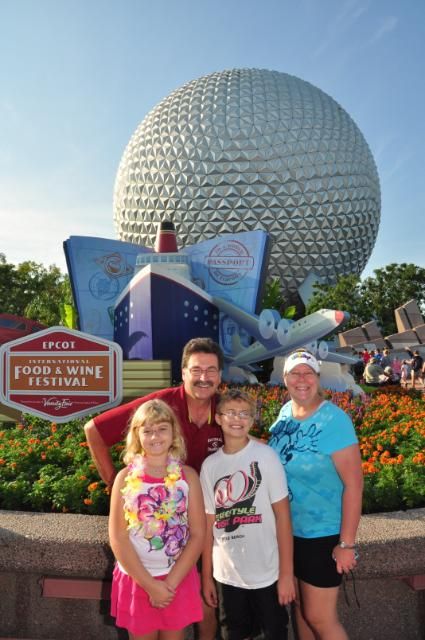 Some Festival display photos at the entrance
Then we rode Spaceship Earth.
A lady in the car in front of us took flash photos the entire ride. Seriously people, this is soooo rude. I said something to her but she ignored me. Actually, I don't think she was "from here" so I don't think she understood me and figured I wasn't talking to her. Anyway, it peeved me some.
I wanted to check out the Festival Center
But it didn't open until 10 AM
So we rode Test Track.
It was walk-on but we had to do the pre-show.
I can never figure out when they take this photo so I can …… I dunno look different than I do here.
After that, we rode Mission Space.
All three of these rides were walk-on.
When we were done, it was just about 10 AM so we headed over to the Festival Center. We had been to the Food and Wine festival before a couple of times, but I didn't ever have the chance to get over to see it. So I made it a priority this trip.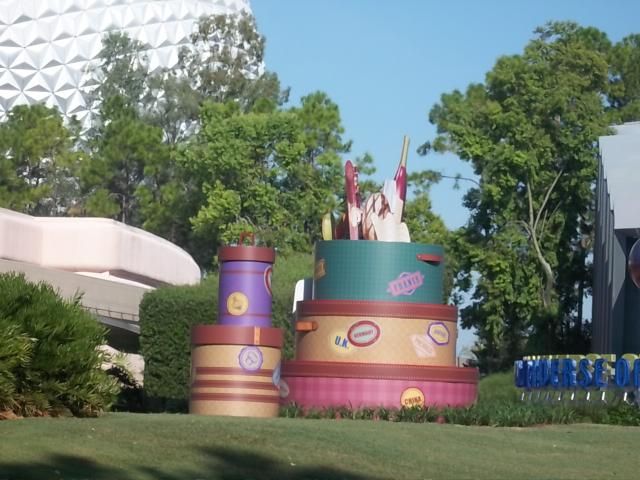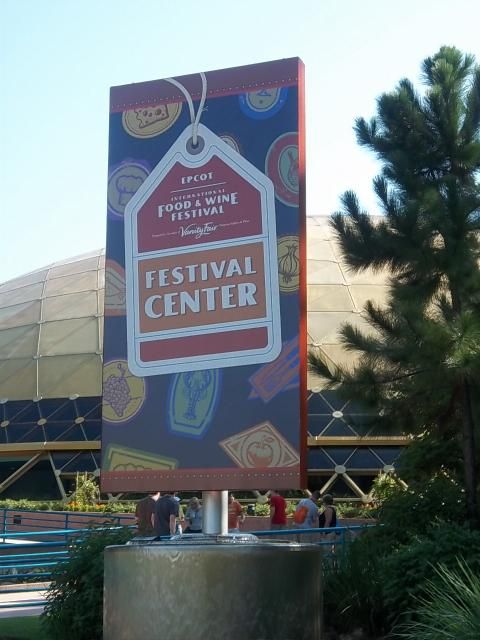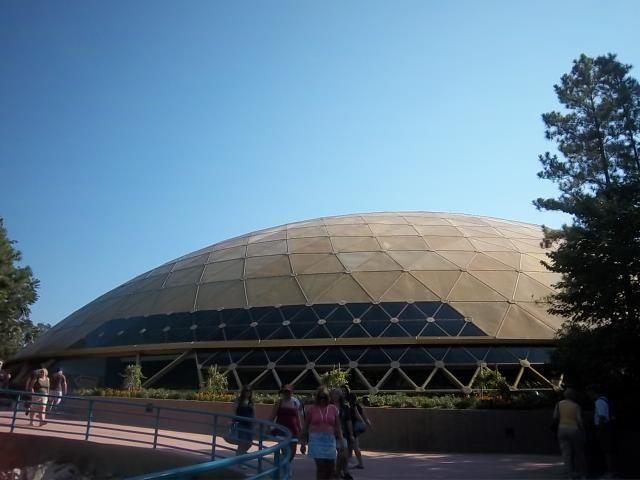 So inside was a lot of festival merchandise and there were some demonstrations going on. I have wanted to do some of the demonstrations, but with the kids along, I decided to wait until they were older and wouldn't be whining about how bored they are during the whole thing.
We saw Vern Yip from HGTV. He had a long line of people waiting to take photos with him.
Also, there was a pretty large area with wine and liquor. Lots of pretty bottles and interesting wine. We didn't get anything because the kids were already bored and were starting to fuss, so we moved on. I would have liked to have more time to look around and see what they had.
Then DH stopped at the Cutco display. We love Cutco. It is a brand of knives, etc. We bought a set about 10 years ago and we still use them every day. My mom has a set she's had for easily 40 years and has never had a problem with them. SO DH stopped to see what they had that was new. The lady at the counter said she had a friend that was working for Cutco in our area so we set up a time to see her friend. She just came by the house yesterday and DH got a cheese knife, some scissors (heavy duty cooking scissors), a bread knife, a serving fork and long paring knife and it all came with a new block to hold them in so we were pretty excited about that. DH loves to cook and I do too, so I know we will use and enjoy them for many years to come.
So after that, we left and started making our way over to the World Showcase to begin our Food and Wine Festival !!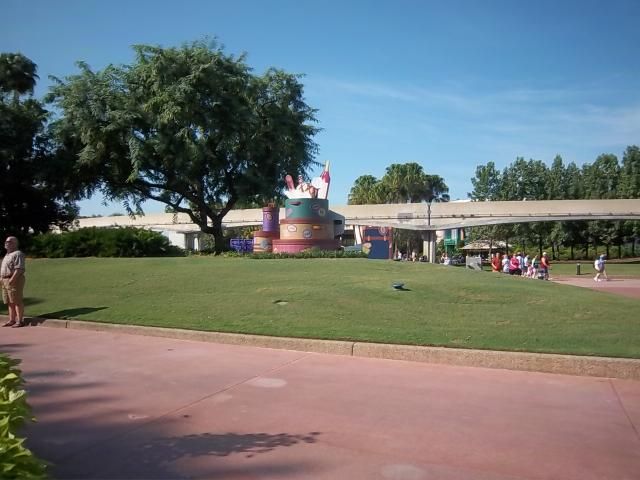 They had this cranberry bog right there in the middle of everything. They had a couple of guys standing in it answering questions and the kids found it very interesting. It was cool.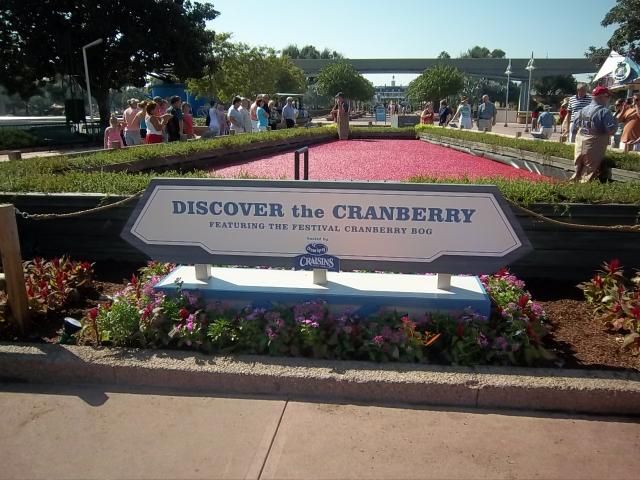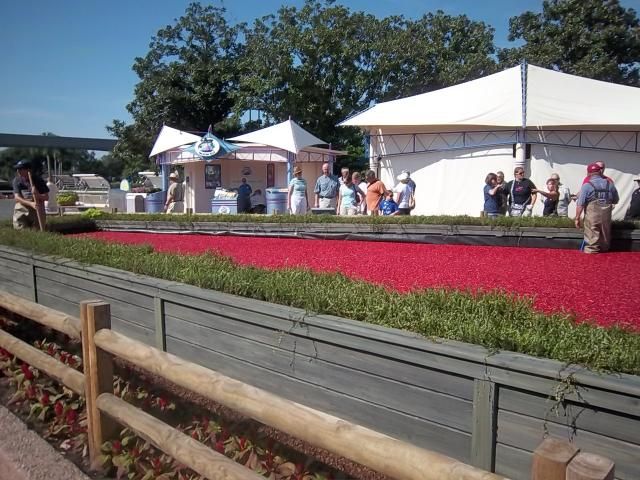 It wasn't quite 11 AM so we took our time heading over to World Showcase which doesn't open until that time.