After making the girls costumes (and not being happy with them) I went an alternate route for costumes.
DD Violet who is two is going to be Minnie Mouse. I bought this from the Disney Store on sale over the summer for $20.00: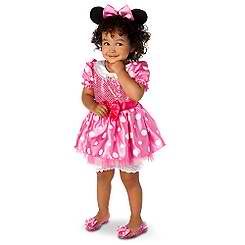 DD Ava who is four is going as a "Sailor" Minnie Mouse. She was in a dance recital this past summer and I had to buy her an $80 costume, so I am going to do a few modifications (like add Minnie Ears to the Sailor Hat) and presto
a costume for the party! Here are a couple of pics from her dance recital: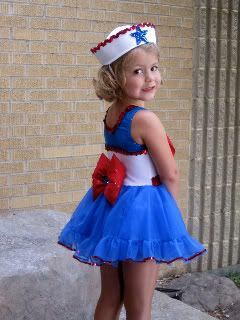 & DS is going to be a Jedi. We actually bought his costume last year after Halloween and got it at Target for $8!!
I'm really getting excited for our vacation! Especially after seeing all the pics from the MNSSHP this year!