Hello! I am new to this board
First, I hope this is the correct section. It seemed the most appropriate to what I am posting but I could be wrong.
Anyways, DBF and I are going to MNSSHP (Probably October 30th, but we aren't sure yet. There are 5 of them during our trip!)
I am going to go as Rapunzel from Tangled. If I have time to make it, I will make him a costume so that he can be Flynn Ryder
Anyways, this is us:
This is Rapunzel's dress: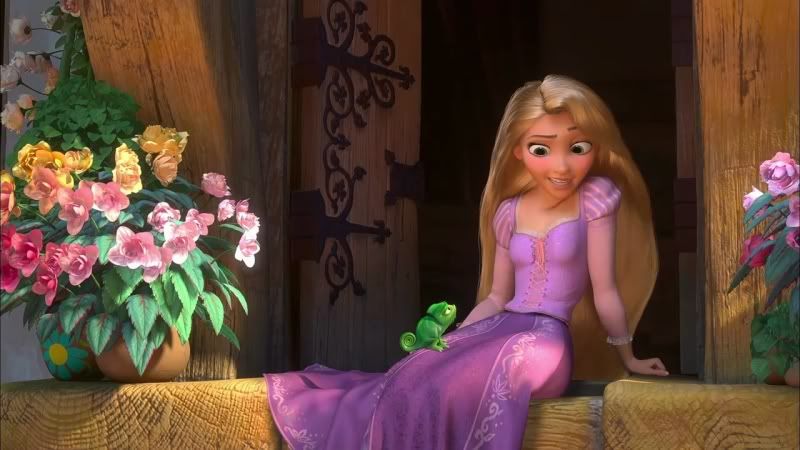 This is my progress so far: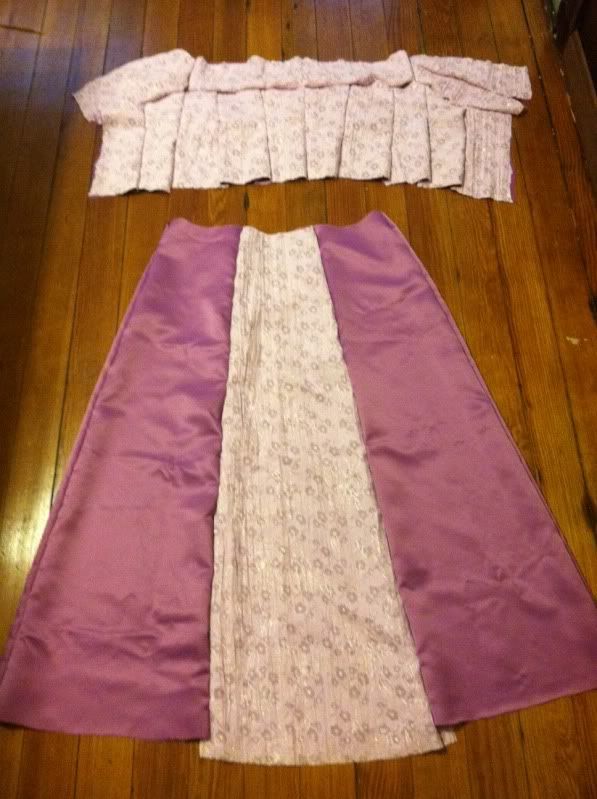 The fabric is just cut out and pinned together. I haven't sewn a stitch yet! That is today's project, to start sewing.
This is a closeup on the fabric: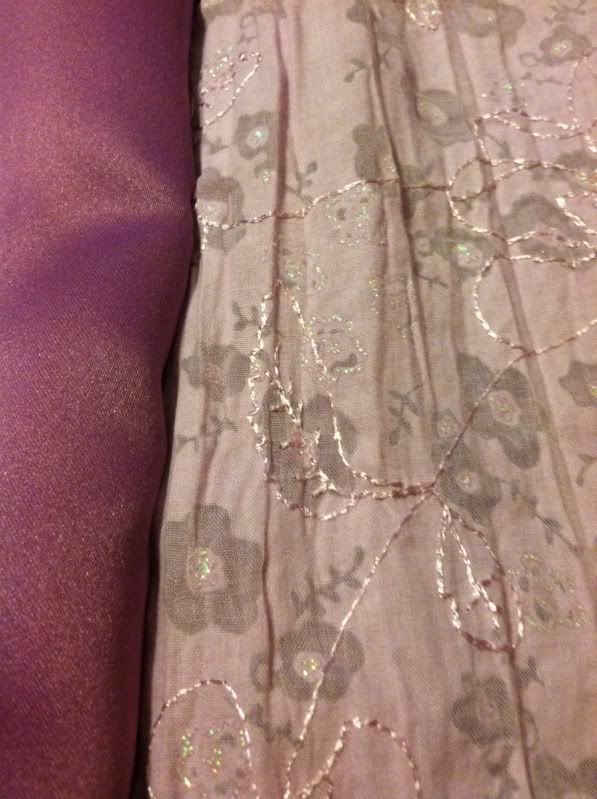 The pink flower printed fabric wasn't what I wanted, it's too pink and not enough purple and I used exactly the same fabric on the skirt panel and the bustier, but it was the best I could do after spending at least 10 hours in different fabric stores (I went to five of them! Two JoAnn's and 3 separate independent stores...I didn't shop online because I wanted to see and feel the fabric in person, and requesting a sample would have taken too long) In the end, it's not like I am competing in some fancy costume competition where my fabric choice will be scrutinized so I'm not too worried about it. I'm just sad it isn't very purple! lol!
For the wig, I bought four separate wigs and am going to attempt a tutorial I found on the internet for making a wig for the braided version of her hair that she wears in the end of the movie.
This is the wig, all four exactly the same one:
[IMG]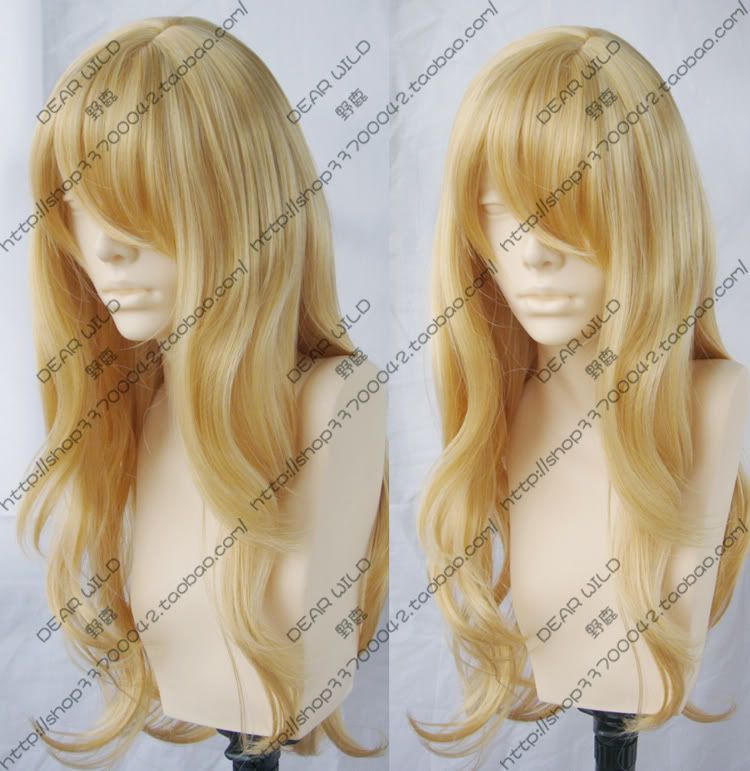 [/IMG]
This is what I am going to do with the wigs:
Anyways that's all I have for now! I look forward to posting my progress!