We're BACK.
The long awaited and planned trip is all over. But now I get to relive it by writing
my first Trip Report!
With loads of pictures!!! It's all I've got now, since another trip won't be planned till at least 2013.
We raced Irene to get out, changed tickets, went a day early, battled rain and thunderstorms, lightening, leaking bathrooms, closing pool, ride malfunctions, a trip to Lost & Found...
but we found Perry
, so it's all okay.
So here we go...
The
PTR
has more info, but here's a recap.
WHEN and WHERE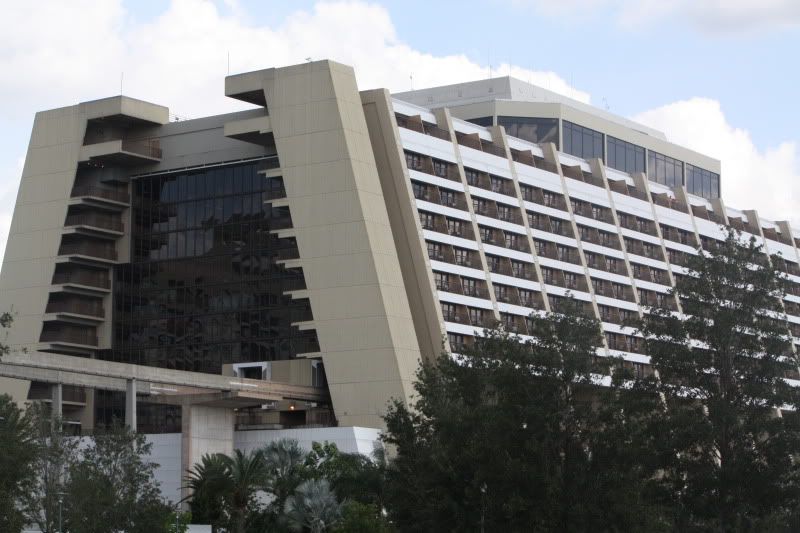 August 25 (26 was original departure date) - September 1, 2011
Disney's Contemporary Resort
WHO:
A Photopass photo from last year, since I haven't ordered this year's CD yet.
Me: Barbara The Disney addicted Mom. I'm 38 and a stay-at-home-mom at the moment, but worked in the travel industry for a tour operator for many years. Now I have a small home business doing digital design, like photo collages and designing digital scrapbooking products. I
Disney!
DH: Mike is 40, like WDW!!! DH is a CPA. He loves Disney too, not as much as I do, but he enjoys it. Just isn't thrilled with the cost of it of course. The pictures from last year prompted him to lose 40lbs over the winter!!!
DS 8: Matthew My big guy. He's 8 and starting 3rd grade in a few days. He loves the 3 Magic Mountains, and RnR. He went on Mission Space the bad side with Daddy and loved it! He's kinda shy, but starting to come out of his shell a little lately and a wonderful artist. He wants to be an Imagineer when he grows up and design rides at Disney.
DS 5: Eric My Little Guy, very shy but very funny once you get to know him. A video of him from last summer's trip is in the Memories show on the castle every night and he thought it was pretty cool getting to see himself up there.
Coming up...
Racing out to beat Irene...and why is the earth shaking???