I know its a long time away but I could wait no longer! I am so excited to share some of the plans we have made for our next trip in July 2012.
Our last trip was in June 2009 (link in my sig if you fancy a peek!) which feels like a long time ago. So you can imagine how good it feels to have finally made our reservations for next summer. (306 days to go - not too long?) We live in central Scotland so we have quite a distance to travel. The change in the economic climate has made this trip substantially more expensive than our last trip. Mostly due to air fares but there is nothing much we can do about it - except save hard!
The cast is the same as last trip:
So there is me (35)!
Last trip I had just given up my job as a pharmaceutical sales rep to go back to University to train to be a Primary School Teacher. Well its been a long and hard 2 years but I am finally fully qualified.
I am working supply at the moment but you never know I might have a permanent job by the time we fly out? I hope so as I love my new career and am so grateful I got the chance to take the rest of my life in a new direction.
My little family are my world. Spending time with them makes me happy. I have loved Disney since I was a child and WDW must be my favourite place on Earth! I love the magic and how special it feels to be there. We have so many happy family memories there and I am excited to make many more.
DH (36)
DH loves WDW but not quite as much as the girls and I do! He is keen to holiday elsewhere but is usually outvoted. However he is excited about this trip as a 3 year gap in trips suits him fine. We met when I was 18 and we have now been married for 12 happy years! He is an amazing Dad and is worshiped by our 2 girls (and me!).
DD (9)
My oldest little love. E is energetic, funny, outgoing and daring. She loves WDW as much as me and as she is getting older she seems to have lost all fear and is ready to tackle every ride Florida can throw at her. She is the kind of girls who throws herself into everything. Works hard at school and takes part in lots of out of school activities. I adore her!
DD (5)
My littlest love. K is sweet, caring, funny and cuddly. She also has inherited my love for WDW but mostly Its A Small World and the Carousel. We are hoping that she is going to ride some rides she was too small for next time but she is more likely to hold back. I hope she enjoys them. A big fan of Duffy the Disney Bear she is excited to meet him in person.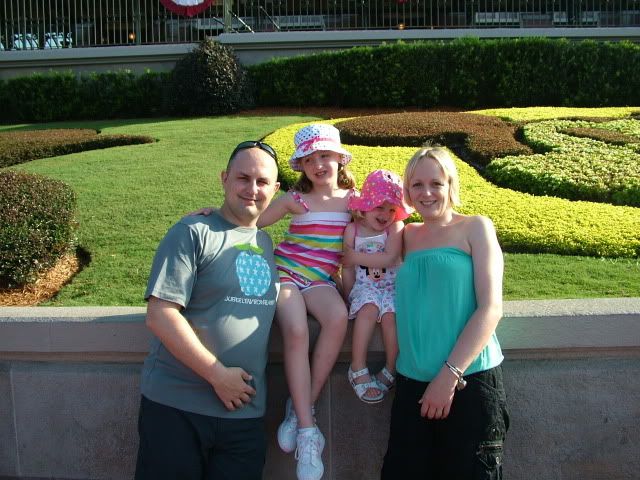 Here is a photo of us on our last trip to WDW.
Joining us on this trip once again are my Mum and Dad.
Mum
Mum is my best friend. She also loves Disney and enjoys the "magic". Mum and Dad took my brother and I to WDW as children and I have so many happy childhood memories from then. Mum lives about a mile from me and she helps me with childcare so is extremely close to the girls. They adore their Granny!
Dad
My Dad loves going on holiday but I am not convinced he can see the magic at all! Always the one getting up to nonsense with the girls and a seemingly never ending supply of gummi bears in his pocket! Dad is at home most of the time so he also is close to the girls and they are both excited to be going on holiday with their Grandad.
Here are my Mum and Dad with their precious girls at the MK last trip.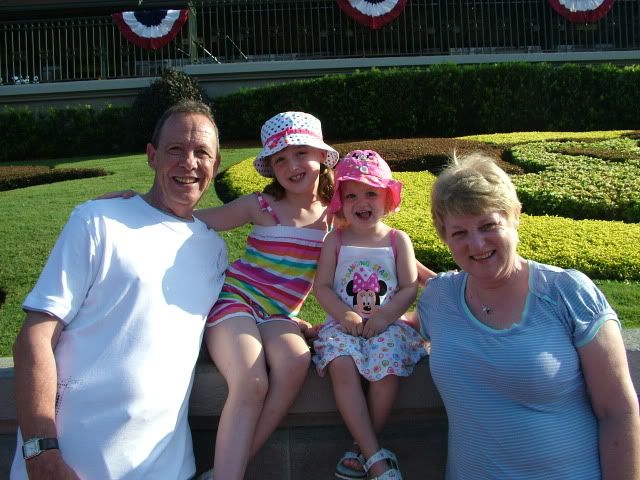 Here are some more recent photos from a trip we made this summer to Mallorca in the Med Sea.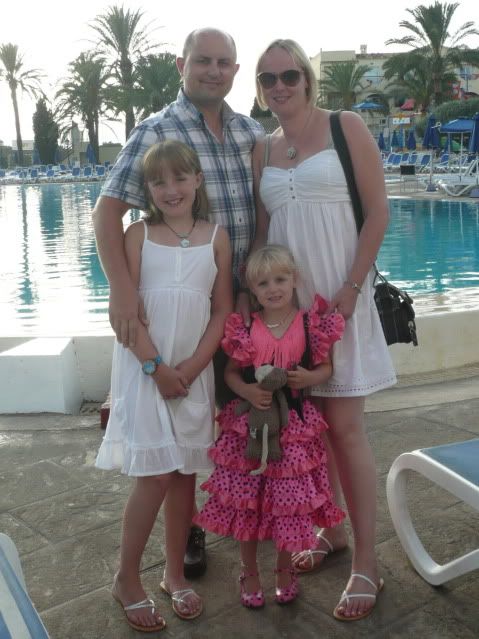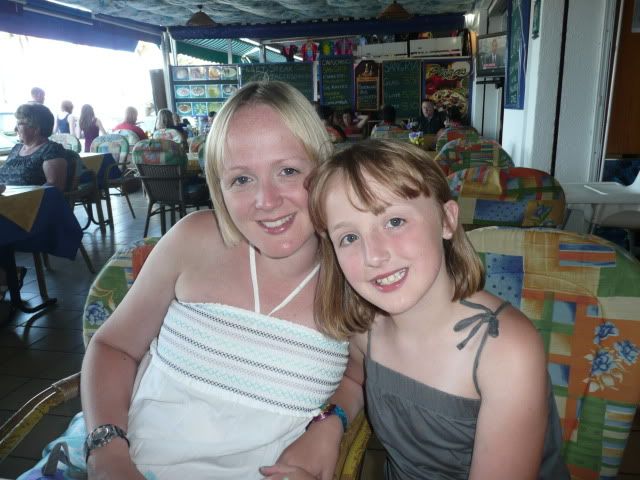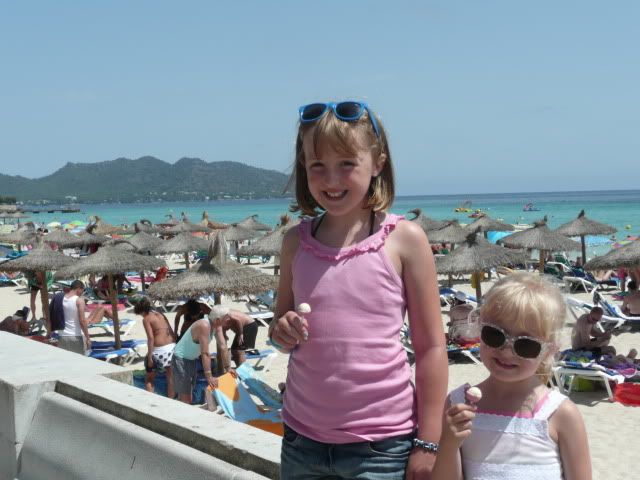 So that's the motley crew!
Although it is quite a time before we leave we have already made lots of plans reservations. Stay tuned for all the details!
Links to posts!
Accommodation and Tickets!
Flights aaarrrggghhhh!
First purchase!
ADR's fast approaching!
First ADR made - Have a Magical Day!
A few changes!
Tickets are here! Yay!
x