How do ya do? Pleased to meet ya. Fine how are you? Nice seeing ya. Howdy c'mon, How do ya do?!
TRIP REPORT NOW STARTED - I'LL ADD LINKS REAL SOON!
With only four weeks left until I am away to WDW (or three weeks and six days!!), I thought now was a good time to start my pre-trip report!
I was going to start this report months and months and months ago – but then I put it off, and then I forgot about doing one, and then I put it off again! I have seriously been counting down the days to this trip since it was at least two-hundred days-to-go – I am so excited
Anyway, I've obviously started my PTR now and its probably better I have started it now rather than before, because so many little details and ADRs have changed from my original plan!
So a little introduction about us...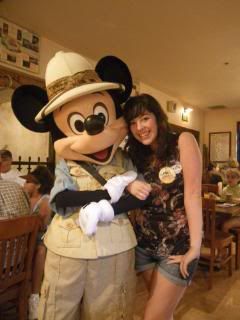 Izzie – That's me, that picture was taken on my 21st birthday in Animal Kingdom - see link to that trip report in my signature. I'm the planner of the trip and of just about everything! I really enjoy being on the Disboards, reading Trip Reports and Dining Reports, finding out as much as I can about WDW and putting together a great Disney trip =) I graduated from University last summer, and I have a new job as an Events Coordinator and I absolutely love my job. In my spare time I enjoy shopping, cocktails, making cupcakes and spending time with friends, family and my two pets – a cross Yorkie / Scottie dog called Sweep and my African Pygmy Hedgehog Mr Pricklepants .
Sweep:
Mr Pricklepants: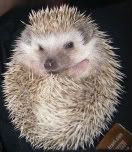 Scott – We have been together just over 4 (lovely) years. This will be our 4th Disney trip together (2 to DLRP and this is our second to WDW). He is more about the thrill rides than anything else – but the more we've went to Disney the more of an interest he has in other parts of the park too – especially Hidden Mickeys (I got him a Hidden Mickey book to look at when we are over there!). He is an engineer and works offshore, in his spare time he is always working on his car and is learning how to drift.
Here's a picture of us taken at a recent family wedding: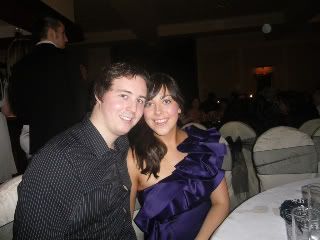 We are both really looking forward to this trip – this year has been a bit of a nightmare for us. I had a job at the start of the year that involved a lot of long distance driving so I was constantly tired, and then at the very start of May, the roof of our flat collapsed which has meant we have had to move in to his parents' house and work is only just starting to get going to fix the flat this week. The insurance company won't be helping us either at all. Not the best of situations. We weren't sure whether we could manage this trip financially, but most of it was paid by May – and the trip has been something to keep our spirit up and something to look forward to!
How are we getting there?
Leaving: Saturday 24th September 2011, travelling from Aberdeen – Charles de Gaulle Paris – Orlando.
We have a nice early flight from the local airport on Saturday – I am so glad we leave first thing in the morning – if I had to wait til afternoon or evening I may go crazy with excitement!! We have a family party the night before too which should make that night fly by! Then we arrive in Paris (unfortunately not enough time for a sneaky visit to DLRP) and then on to Orlando, arriving about 5.00pm Florida Time.
I am so glad we only have one change over this trip, as last trip to Florida, we had two changeovers – and I have tendencies to get quite stressy that we will miss a flight or get lost (I always expect the worst if I am not the one in control!) so only one change over, keeps me much calmer!
We booked the flights independently , and then got our hotel, tickets and dining plan direct through Disney.
Where are we Staying?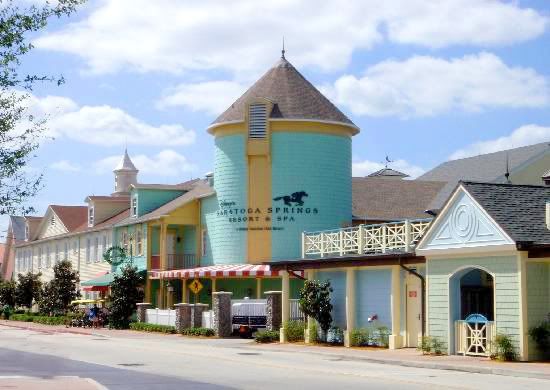 Disney Saratoga Springs Resort!!
Ohhhhh I am excited about staying on Disney Property for 2 whole weeks and being in a Disney Bubble, It will also be nice being so close to Downtown Disney as we didn't get to fully explore DTD before.
We will be there 14 nights, on the Disney Dining Plan.
How many Days to go? 27 Days!
Coming Next – our day-by-day / ADR plan!