Introduction
Hey Y'all. I just finished my TR
My Feet are Killing Me And I Want a Lollipop
and I just wasn't ready to stop reliving our absolutely wonderful trip last month. So I thought I would put together a dining review. I hope that you will enjoy reading along and that my reviews help you in choosing restaurants in Disney on your next vacation. I have read a good many dining reviews and they have really helped me decide which places to eat and which to possibly avoid.
Oh, and be ready for lots of food porn. Essential to every dining review, I think.
So I guess Introductions are in order. On this trip, my DH, DS11, DD8 and myself stayed at Old Key West Resort form June 17-24. Hop on over to my TR if you would like to see photos of the resort. I have A LOT. It was a wonderful place to stay and we would go back in a minute.
Here is DH and the kids in front of our 1 BR villa at Old Key West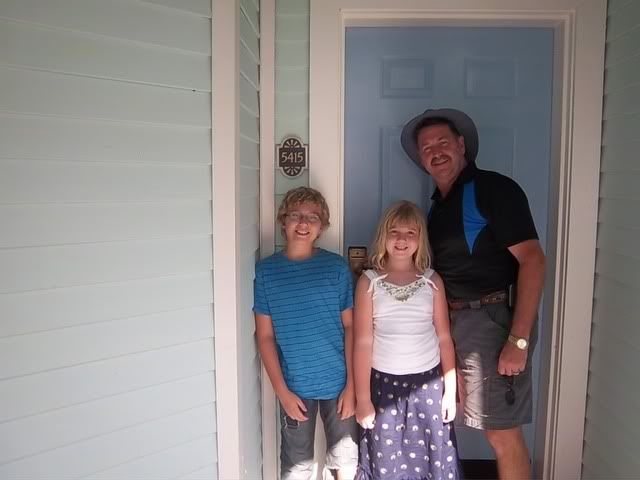 And here's a picture of me and the kids