Quick Start - Introductions
The Coach: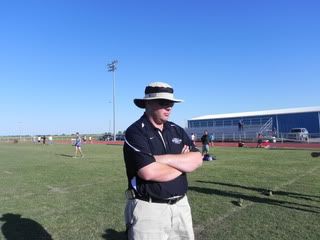 My name is Jon and I am the main planner of this trip, as I have the personality of an organizer. My wife and family would say that statement is much too generous. They would say I am an excessive planner. I more like to take the historical quote to heart that says, Failure to plan is planning to fail. I for one dont want to fail at anything in life and if I am going to do something I am going to do it well. When we decided to go to Disney World I decided we were going to get the most out of our vacation and thus the planning began. I would title myself The Coach. I have most of the traditional characteristics of a coach, but you will find that out as we go.
I am 26 years old and am a high school science teacher. My favorite class to teach is Physics, and one of the greatest things I get to do is use theme park rides (especially) roller coasters to teach these great concepts of motion, energy, momentum, and rotation. We take a trip to a Six Flags amusement park each year to ride roller coasters and measure velocity, acceleration and those neat kinds of things. In addition to this, I also teach a course in Chemistry and a course in Environmental Science. I have also taught Honors Biology in past years. I am just a lover of all things science. I am also the Head Boys Track and Field Coach at our high school and Assistant Football Coach. I love teaching, coaching, and making a difference in young peoples lives. I also enjoy golfing, reading, and traveling with my beautiful wife.
The Counselor:
The other member of the trip is my wonderful wife April. April is a school teacher in her own right as well as a head girls basketball coach. This is the first year we have both been in education, thus the title of this set of posts. I would title April The Counselor. She is entering her first year as a school counselor this coming fall. She has worked on her masters degree for three years to gain a counselor job and she is extremely excited about it. As a matter of fact we are both still on school, April finishing up her masters by adding certification in school psychology, while I am working on my masters in Education Administration. April has the best spirit of any person I have ever met, and I am truly the luckiest man on the earth. Or in my Coach terms, I really out-kicked my coverage when I found April.
April is actually the person who got me liking roller coasters, while on our honeymoon in Orlando, three years ago. Yes, this trip will kind of be like a 3rd anniversary trip for us, although not over the exact dates of our wedding. All while I was growing up I would never ride roller coasters, at least not any of the fun ones. On our honeymoon though April made me feel bad because she was going to have to ride on her own. She got me onto Dueling Dragons on our first day at Universal Islands of Adventure (by telling me there was only one loop&She lied!) and I have loved them ever since.
About Us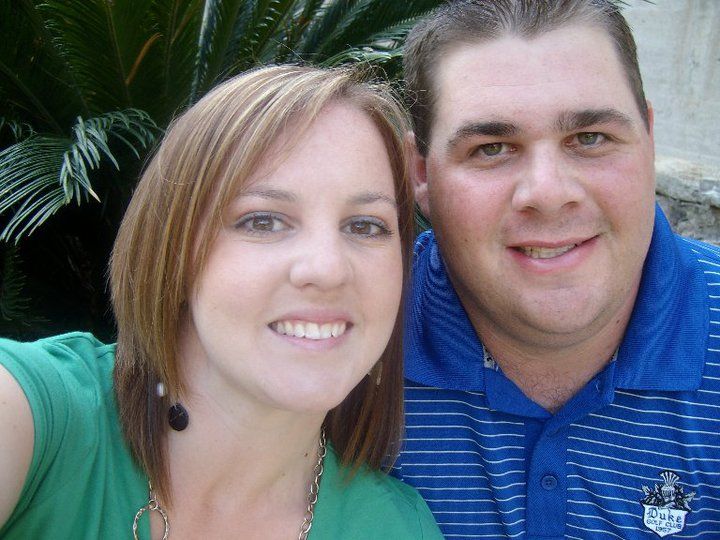 We are not necessarily Disney Addicts (at least not yet), but we are what I would call theme park junkies. Any time we take a vacation it usually centers on a theme park. Neither of us has ever stayed on site at Disney World, although we have both been three times in our lifetime. Our latest visit was together in 2008, on our honeymoon. We stayed close to Universal and did that several days, but did come and tour EPCOT one day. I absolutely loved EPCOT and its science/educational value. I am very much looking forward to this again this summer, especially going to TGM way. We arrived around 10 AM and rode some rides, but were not willing wait in line for Soarin and Test Track. This year we will ride both of those&multiple times. We love traveling, mainly because we get to spend time together. Now, we are going to take advantage of us both being public school teachers and getting a wonderful summer break to do the thing we love together, travel.
Thanks, if you read this. I am long winded, I apologize in advance for this, but I hope you enjoy reading about our trip.
Up Next: - "This is the longest drive of my life"[/COLOR]
Table of Contents
Chapter 1 (Monday) - "This is the longest drive of my life"
Chapter 2 (Tuesday - Part A) - "The full body scanner....really"
Chapter 2 (Tuesday - Part B) - "Aruba, Jamaica, ooh I want to take you to...Caribbean Beach Resort"
Chapter 3 (Wednesday - Part A) - "Will these little girls ever quit stepping on my feet...oh wait, it's the Dad"
Chapter 3 (Wednesday - Part B) - "Will the food be this good all week?"
Chapter 3 (Wednesday - Part C) - What is wrong with that monorail?"
Chapter 4 (Thursday - Part A) - "Yes! We are the 3rd person at the turnstile.....oh crap!"
Chapter 4 (Thursday - Part B) - "What do you mean I can't go that way?"
Chapter 5 (Friday - Part A) - "Two parks and a mid-day break - This is going to be a long day!"
Chapter 5 (Friday - Part B) - "You want to go where...NOW?"
Chapter 5 (Friday - Part C) - "We better be sleeping in tomorrow!"
Chapter 6 (Saturday) - "Does this dessert rival the Dole Whip?"
Chapter 7 (Sunday - Part A) - "April...The bag just got really light."
Chapter 7 (Sunday - Part B) - "Is BBQ really that good at Disney World?"
Chapter 7 (Sunday - Part C) - "$8.50 for that? Really? It better be good!"
Chapter 8 (Monday) - "The most anticipated ADR of the trip!"
Chapter 9 (Tuesday - Part A) - "Finally, we get to use our ponchos."
Chapter 9 (Tueday - Part B) - "Can you really rest on your last day?"
Chapter 9 (Tuesday - Part C) - "April...I can't believe I kept this secret, but..."
Chapter 10 (Wednesday) - "Oh what a sad day...heading home."
Chapter 11 (Wrap Up and Favorites) - "Can two thrill ride junkies love Disney World - The Final Verdict"