In just a little over 1 week I'll be back in my laughing place. I love reading dining reports while planning my trips, so in an effort to pay it forward I decided to write one of my own. I hope that it will help others in planning their trips and not put anyone to sleep in the process.
While this will primarily be a dining review, I hope no one minds if I add a splash of trip report here and there. I feel that there are times when what happens before and/or after a meal can make a difference to how you experience your meal. And last but not least-there will be food porn!! I hope lots of it, but that will depend on how well I can train DH and DS to not eat anything until it is photographed, lol.

About Us:
We are Disney veterans. In 2001 we took what we thought was a trip of a lifetime. Evidently, while on that trip we contracted Disneyitis, which thankfully has no cure, but symptoms are treatable. Symptoms include, but are not limited to: longing for Dole Whips, dreams of the Castles and Gianormous golf balls, urges to hug rodents, and countless hours roaming Disboards chatting with others who suffer with the delights of this disease. So far we have had to go at least once a year to alleviate our symptoms.
Seriously, we count WDW as a blessing. Our trips have been both celebrations and much needed breaks over the years following the ups and downs of our lives.
We are not foodies, although I believe DS will be. At home we don't dine out much and when we do it is at the run of the mill places, Olive Garden, Red Robin, and the local Mexican restaurant that we love. Dining at WDW is such a special treat for us, for DH and DS it's their favorite part of the whole vacation.
Me
Likes:
I'm not picky, but I play it safe as a rule. For some reason I tend to gravitate towards the steak options on the menu. This trip I'm going to try and venture out a little more. If ham were all I could eat for the rest of my life I'd be happy. We are trying Raglan Road out for the first time this year and they have a ham dish-I can't wait! I love desserts, chocolate especially. Chocolate and raspberries are heaven for me.

Dislikes:
Anything that looks like or use to look like a bug-shrimp, lobster, crabs, snails, or squid. I'm not eating anything I have to have a jackhammer to get into or have to suck out of a shell. Seafood is just not my thing if you haven't guessed. I'm also not a fan of anything I have to pick off of a bone-ribs or bone in chicken, if they are boneless that's ok. DH says I'm a lazy eater, lol.
DH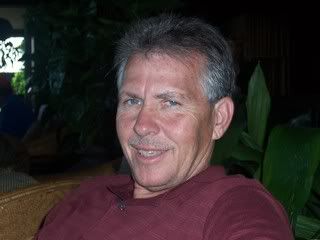 Likes:
Again not picky, but more adventurous than I am with menu choices. He loves steak and ribs, but is always on a quest to find good lamb. I look for him to be trying it more than once on this trip. Desserts and treats are also high on his list.

Dislikes:
Chicken. In 21 years of marriage I have never seen him order or eat it at a restaurant-aside from the occasional buffalo wing. At home he will eat it, but doesn't care for it.
DS
Likes:
This kid goes beyond not picky-he is fearless with food. From a very young age he has always been willing to try anything. His current love is sushi and he is a great fan of seafood-he doesn't mind eating buggy looking stuff at all,
. He will chat up most waiters asking what this and that is trying to educate himself. He is most certainly a future foodie.

Dislikes:
He'll eat salad, but not a big fan. I think texture has a lot to do with anything he doesn't like more so than flavor. Hot oatmeal for example gags the poor kid, but an oatmeal cookie he's ok with.
Also I wanted to note that we are not big drinkers. DH likes an occasional sangria or beer. For me, if the alcohol is too strong it gets wasted. We are budgeting for some drinks, we'll just have to see what happens.
About our trip:
We are celebrating 10 years of WDW vacations and our 21st anniversary on this trip. Because of that we decided to do something special by doing the Premium package for one day. For those not familiar, the Premium package offer you 3 meals (different from the dining plan, these are meals not "credits"), 2 snacks, mugs, unlimited recreation, tours, and tickets to Cirque du Soleil. The great thing is that because it is a package you get to use the components from check in until midnight of your check out day. It is not cheap, $1014 for 1 night at CSR. I would not recommend this to a first time visitor, but for someone who has always wanted to do the tours or recreation, it's value is almost double! Our plans will include the Around the World Segway tour at Epcot, Backstage Safari tour at AK, boat rentals, carriage ride at FW, Cirque du Soleil, and meals at HDDR, Yak & Yeti, and Fulton's-not included on the regular dining plan, but good on the Premium plan. (Yay, I'm sure there will be buggy shelled creatures at our dining table for this one
).
**UPDATE** Fulton's is out, Flying Fish Cafe is in!
To get the most out of those 2 days that we can use the Premium plan we sandwiched it in between 2 other reservations, all at CSR.
6/6-6/8 Room Only CSR
6/8-6/9 Premium Package CSR
6/9-6/15 Deluxe Dining Package CSR
Where we are eating:

This is what we have planned, hopefully they won't change, but you just never know what is going to happen. I have to say that it was hard trying to fit in all of our dining credits. You will notice several character meals, I enjoy them, but they are mostly there as part of our touring strategy of getting into the parks early. The exception is Chef Mickey's-that is our traditional first night dinner. Last year we put CM in the middle of the trip and our whole trip just seemed to lack the magic and it was like we were marching out of sync. It's back on the first night this year. There are other old favorites and plenty of new experiences coming up for us. I'll let you know which is which as I review.

6/6-Arrival Day-OOP
Lunch: Not sure if it will be DTD or Pepper Market-stay tuned.
Dinner:
Chef Mickey

6/7-OOP
B,L,D
-will all be QS just not sure where yet. I'm betting Earl of Sandwich gets in here somewhere
Wishes Desert Party
-with us being dessert fiends this should be a fun first time experience!
6/8-Premium Plan, day 1
Lunch:
Yak&Yeti
Dinner:
HDDR
6/9-Premium Plan day 2
Lunch:
LeCellier (dxdp starts today)
Dinner:
Flying Fish Cafe
6/10
Breakfast: Donald's Breakfast
Lunch:
Tusker House Nemo Lunch
Dinner:
Jiko's
6/11
Breakfast:
1900 PF
Lunch:
Teppan Edo
Dinner:
Rose and Crown Pub

6/12
Breakfast:
Crystal Palace
Lunch:
Pepper Market
Dinner:
Raglan Road
6/13
Lunch:
Biergarten
Dinner:
Yachtsman's Steakhouse

6/14
Lunch:
Hollywood Brown Derby Fantasmic! Package
Dinner:
Cape May buffet
6/15
Breakfast:
Crystal Palace
I haven't yet come up with a ratings scale. I wanted to do something fun and imaginative, so far I have nada. If it turns out to be the A-F or 1-10 standbys at least they are simple and to the point right?
As much as I would like to report live, I just think it would be less stressful to wait until I return. I can just hear DH and DS complaining now
If someone can tell me how to make links to my individual review posts I will gladly put those in as an index. I love how handy the links are, but I'm not savvy enough to figure it out
Cancel that request-I remembered that carlnix30 posted how to do that on our old Team June thread and now I'm good to go :b