"So… Just what makes you think that you can write a trip report?"
That is what I expect to here from those that know me on and off these boards. Honestly, I don't have a good answer to that particular question, but I've been roaming these boards for a good while, so I thought it was high time that I gave it a try. Will I succeed? Don't know, but I'm sure that y'all will let me know how I'm doing through your witty commentary or (worse) by the complete lack there of.
Well enough of that nonsense. It's time to get started. As I'm new to the art and science of writing up a TR, most of y'all don't know anything about me (except for the other DisDad's who may be a long to commandeer this thread shortly), so a little background info may be called for. I'm one of those lucky soles who is not only a Disney-a-holic, but also seceded in marring a Disney freak and the two of us have been instilling this same lunacy into our son for nearly 16 years. We're all pretty much hopeless. I took my first trip to the Magic Kingdom in 1974 (yah… I'm that old), first saw EPCOT in 1983, first took my lovely bride to the "World" in 1993, and have been taking my family back down pretty much yearly since 2000. The trip in question for this little dissertation was our tenth since getting married, ninth since our son was born, second during the winter months, but the first time during Christmas (and that last little bit will play a fairly healthy part in the story I'm about to relate).
The Players:
Me:
Rob - 49 years worth of refusing to grow up
DW:
Tamara - A proper Southern Belle and saint who has
been patiently putting up with me for over twenty years now.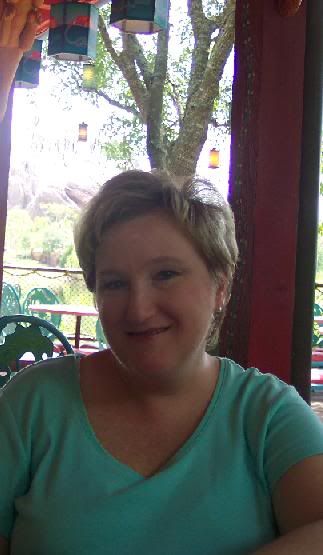 DS:
Max - Good kid, but one who is almost exactly like
his father (much to his mother's chagrin).
On a side note: In the DisDads club we have a rule that you are required to finish your current TR before you head off on you're next adventure. As I'm starting this one rather late (say nearly 5 months), and we're planning on leaving on our next adventure in a little more then a month, My chances of pulling that off are slim. But I'll give it a shot.