Quote:
Originally Posted by
HollyMac71
Currently flying solo on this mission. If he decides to come can I add him later???
Possibly, we'll need to have a cut off to submit the list to Disney, but I'm not quite sure what that date is right now.
Quote:
Originally Posted by
WebmasterScott
I'll be there. I'd like to speak for Cristina, but unfortunately I don't think she even knows that 7am exists....I'll work on her though.
Cool! Looking forward to meeting you Scott.
__________________
Dave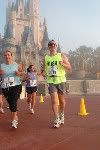 2010
WDW Half Marathon; Mickey's Halloween 5K; Wine&Dine Half Marathon
2009
WDW Half Marathon; Muddy Buddy Orlando
2008
Inaugural Exp Everest Chall
2007 Marine Corps Marathon 4:28:50 PR (Thanks again WISHers!)
2007
WL WDW Marathon 5:05.08 (Thank you WISH Racing Team!)